With attention to detail
In the kitchen, the recesses behind and above the countertop are closed with doors. We have used the latest generation of mechanisms. The countertop is meticulously made, which is visible from the edge line.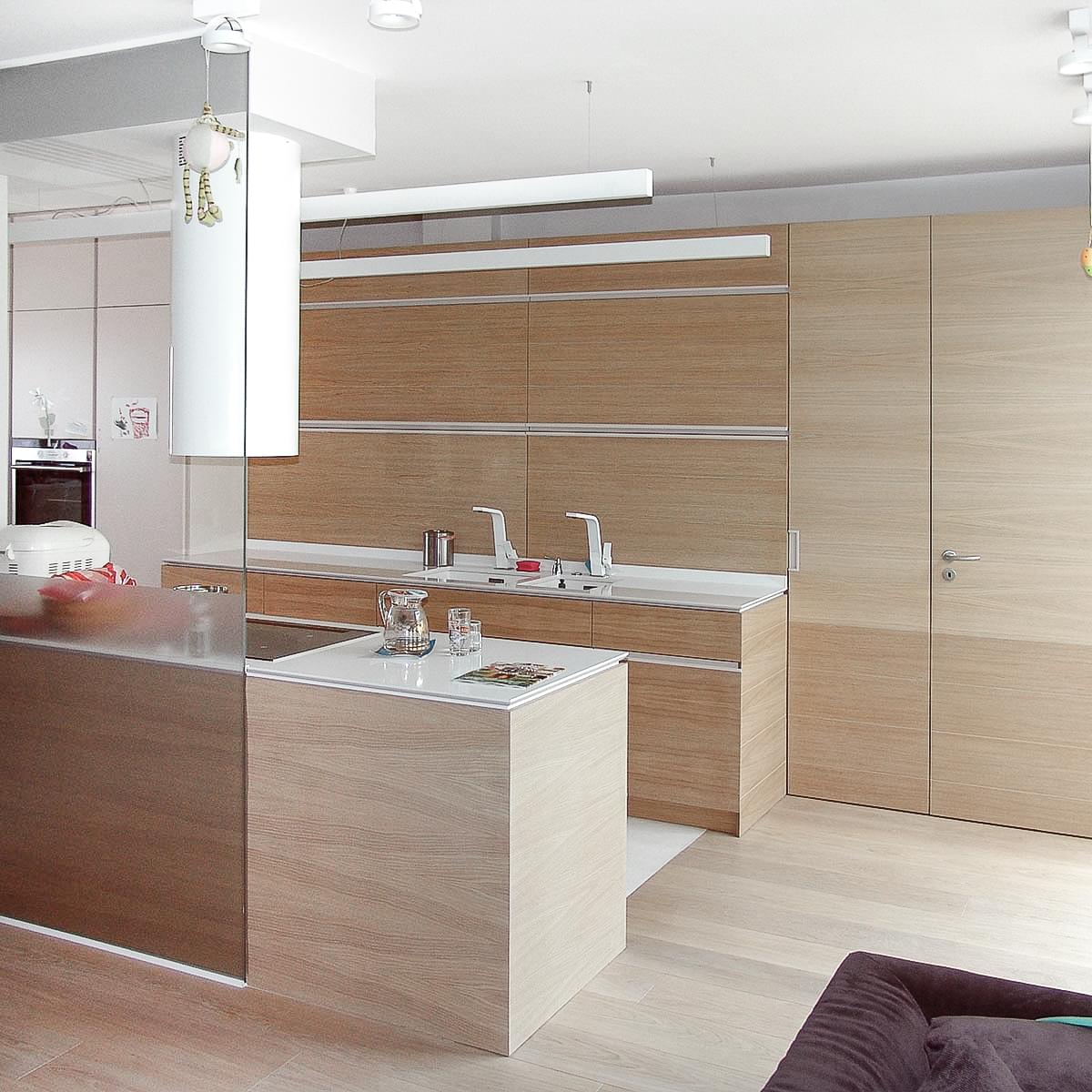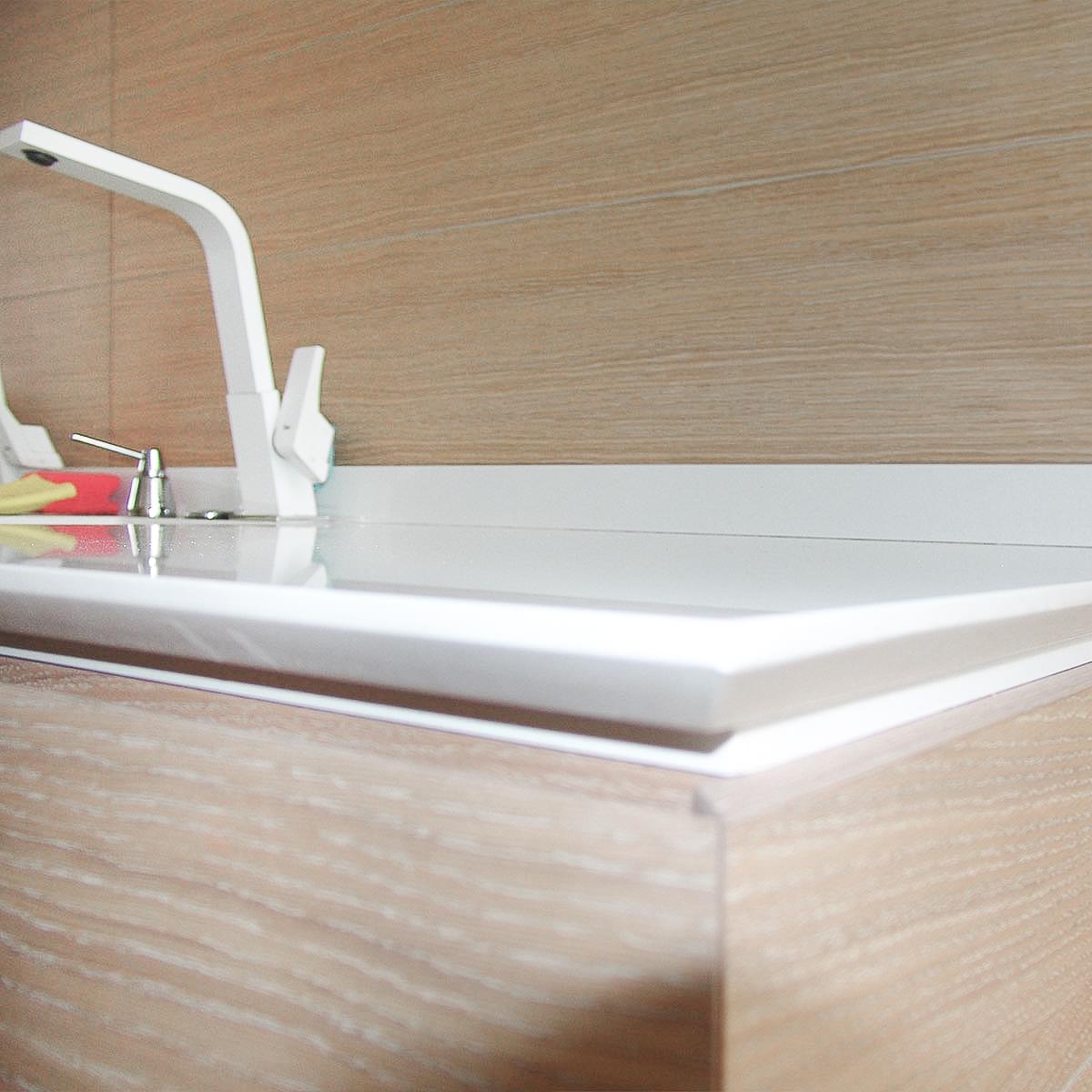 For a better look and functionality, the lighting is integrated into the inner part of the cupboards, made of veneered MDF in a soft warm colour. So as to be unobtrusive, the interior door is disguised as a part of the cupboards and the facing.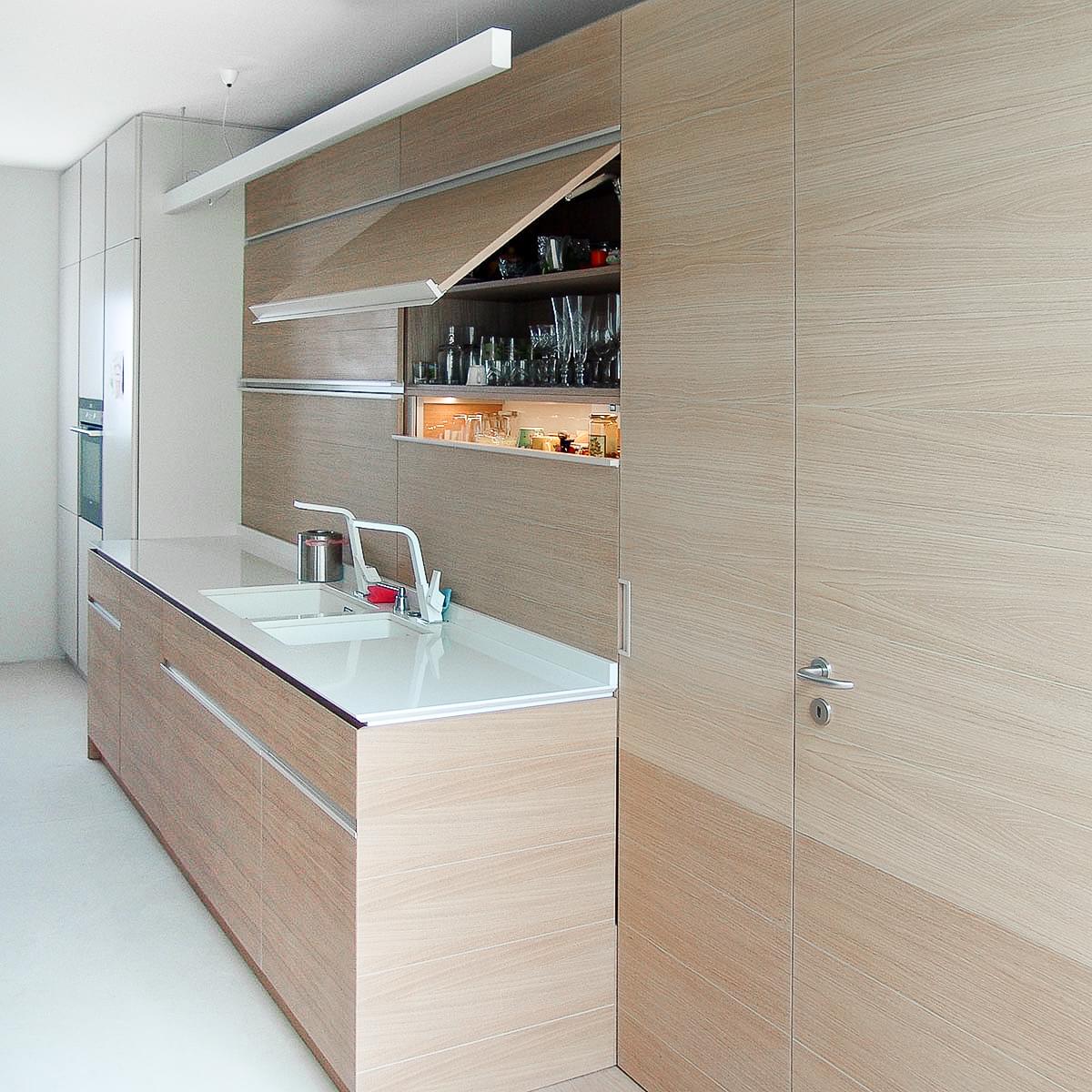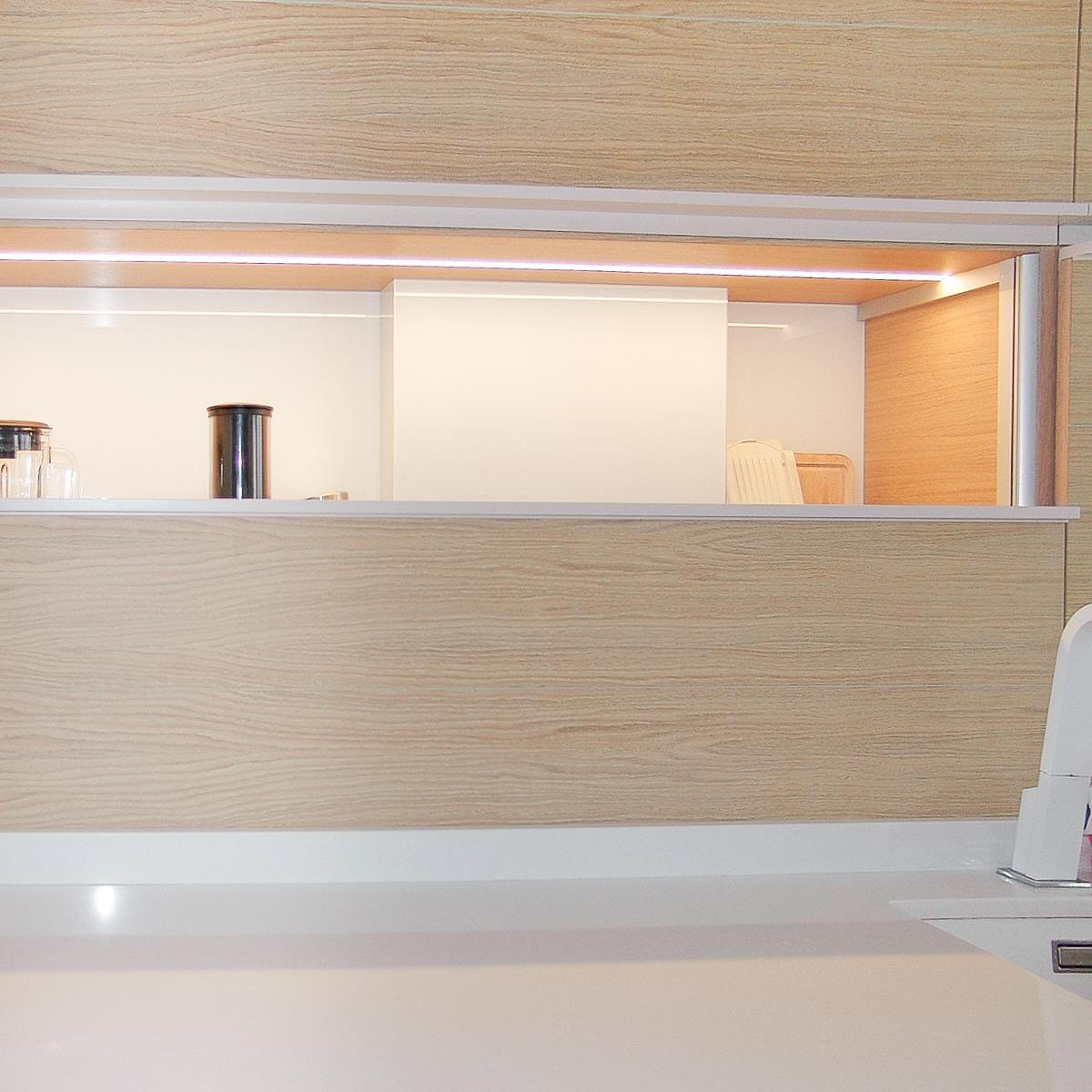 The same colour palette has been chosen for the bedroom, with the appearance of the veneered MDF resembling solid wood.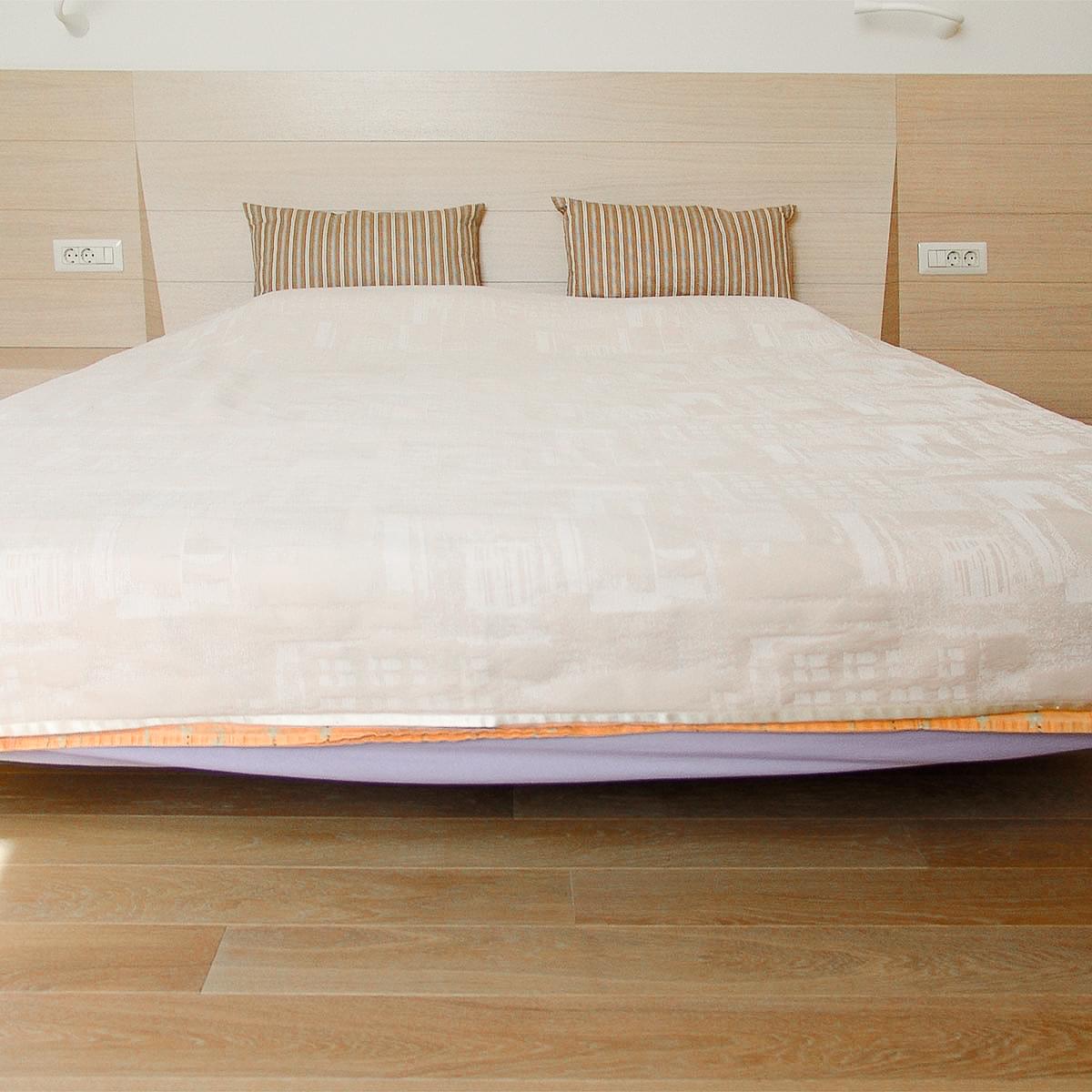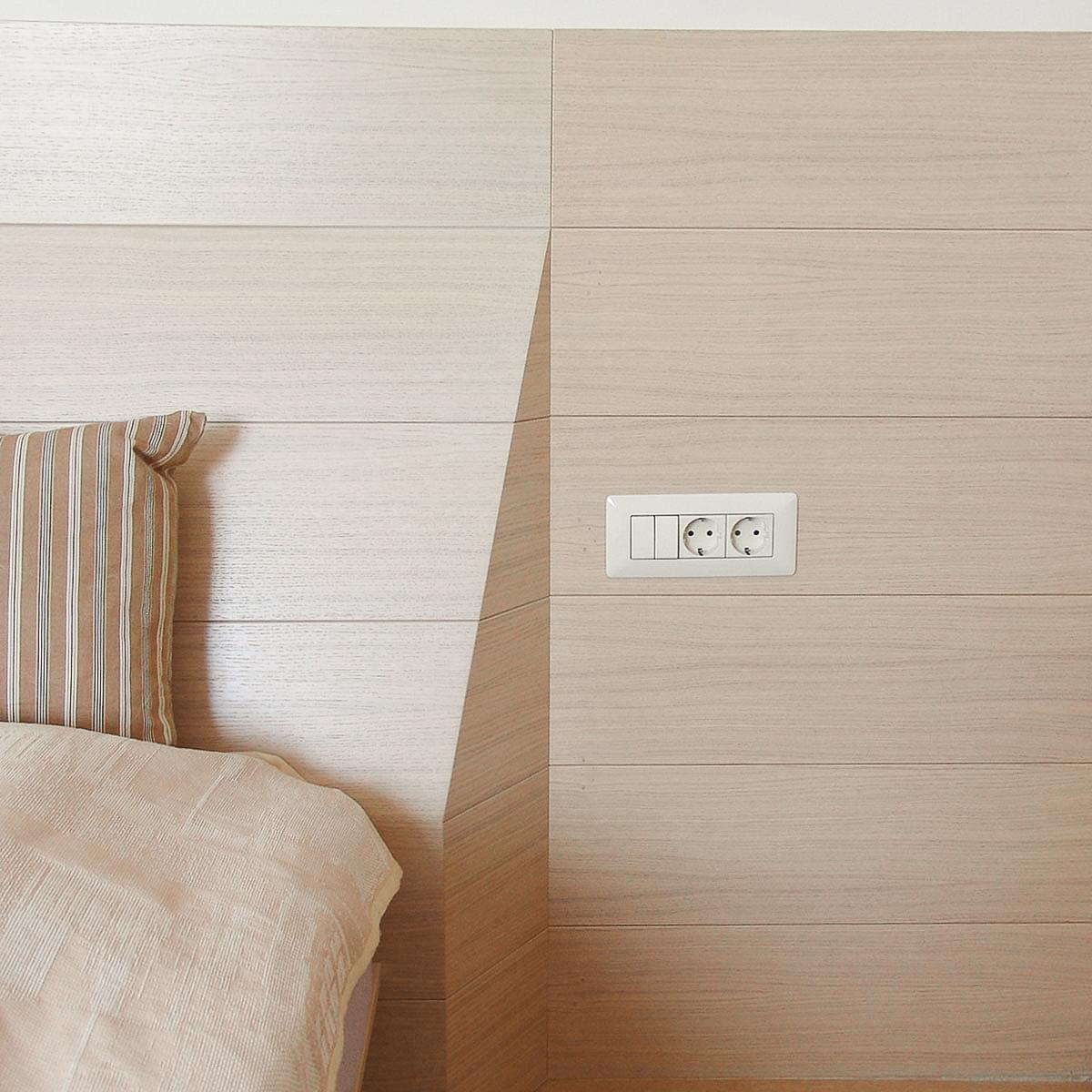 The furniture here stands out with its peculiar shape and the interesting engineering solutions applied to the bed, which create the sense of airiness.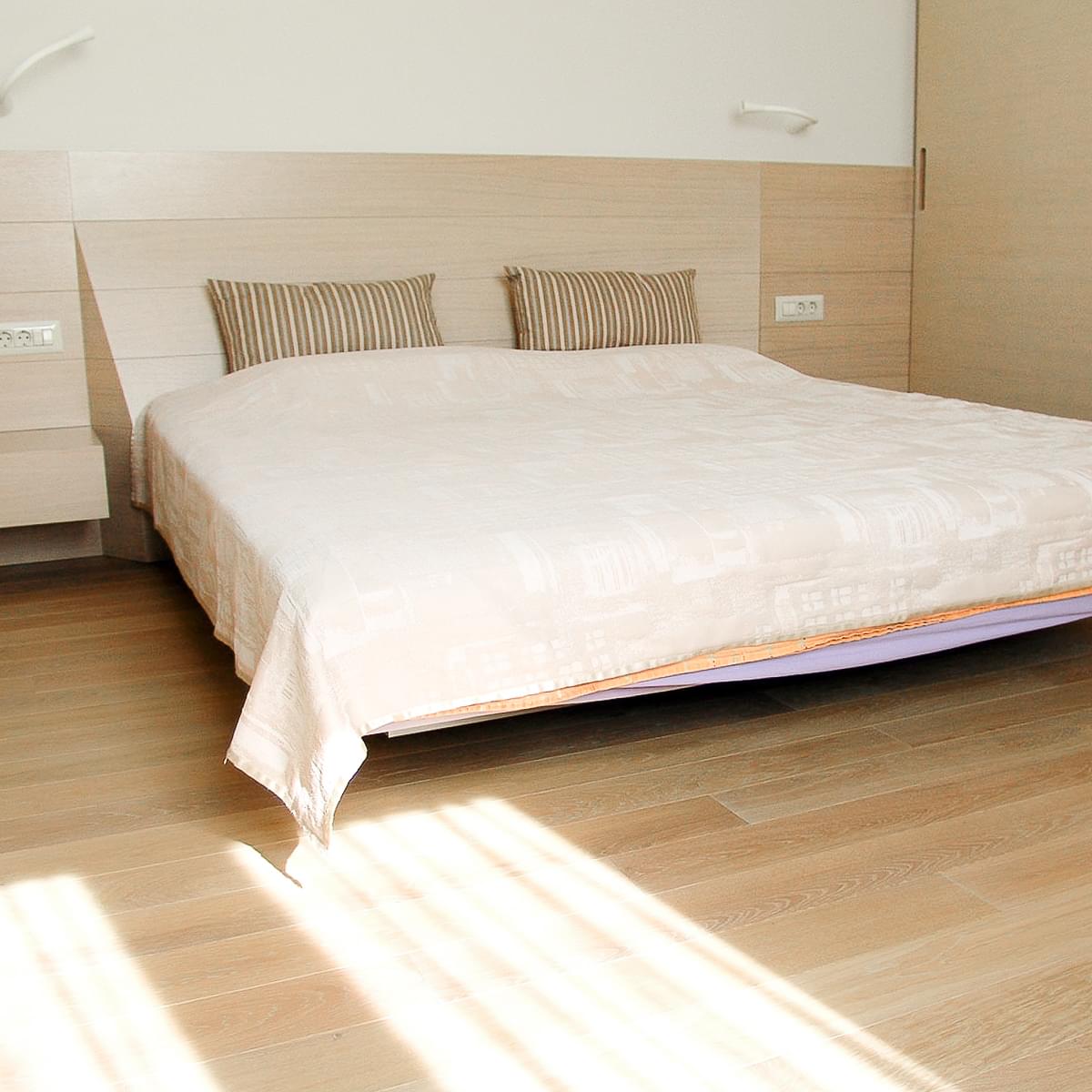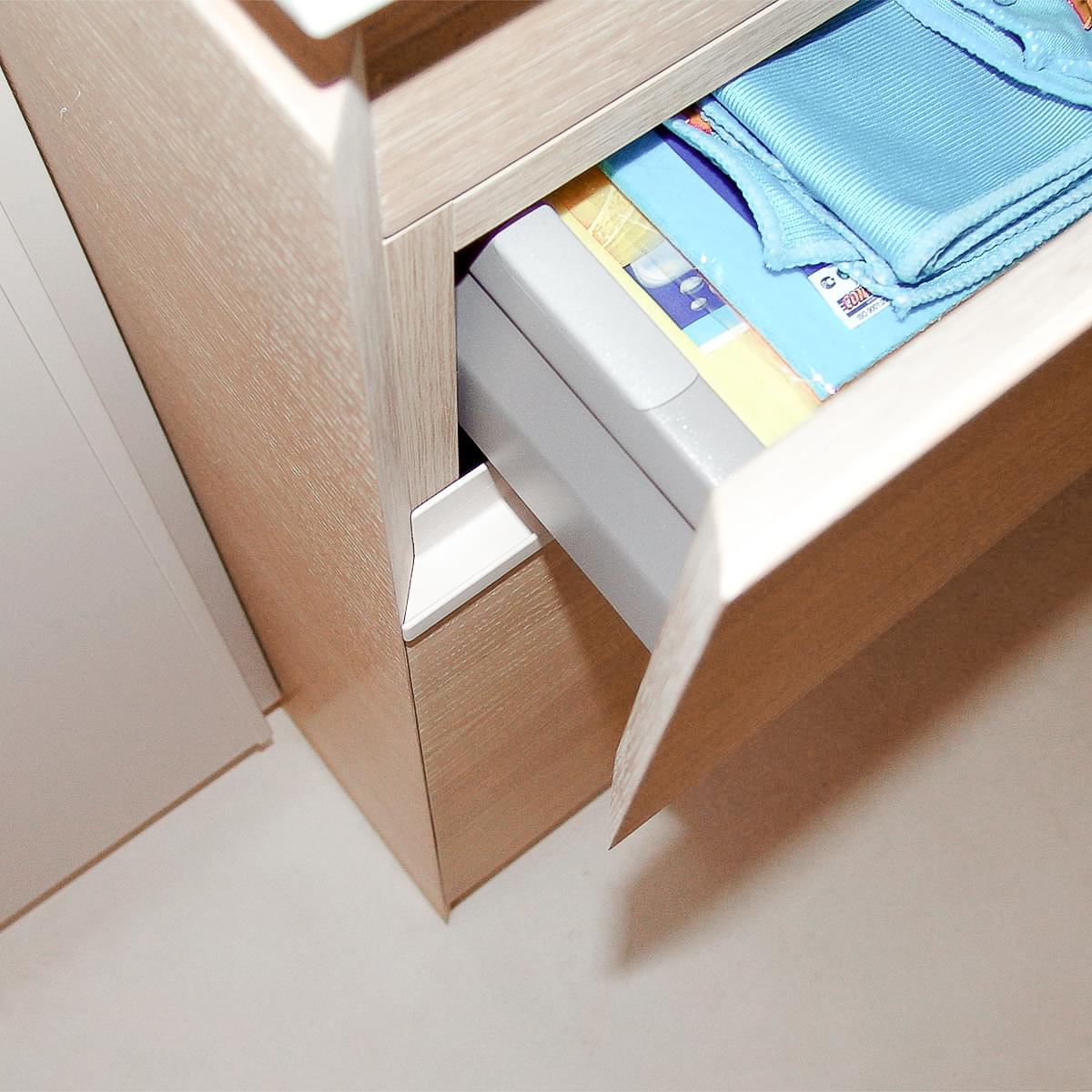 The fresh colours of the cupboards contribute to the pleasant atmosphere in the bathroom. Green and red are among the most energetic colours.