Natural colours and warmth
Design by blendstudio
The combination of materials in the kitchen furniture creates a sense of comfort. As an inseparable part of the interior, a spesial place for flowers has been created. It, as well as the counter, are made of solid surface slabs.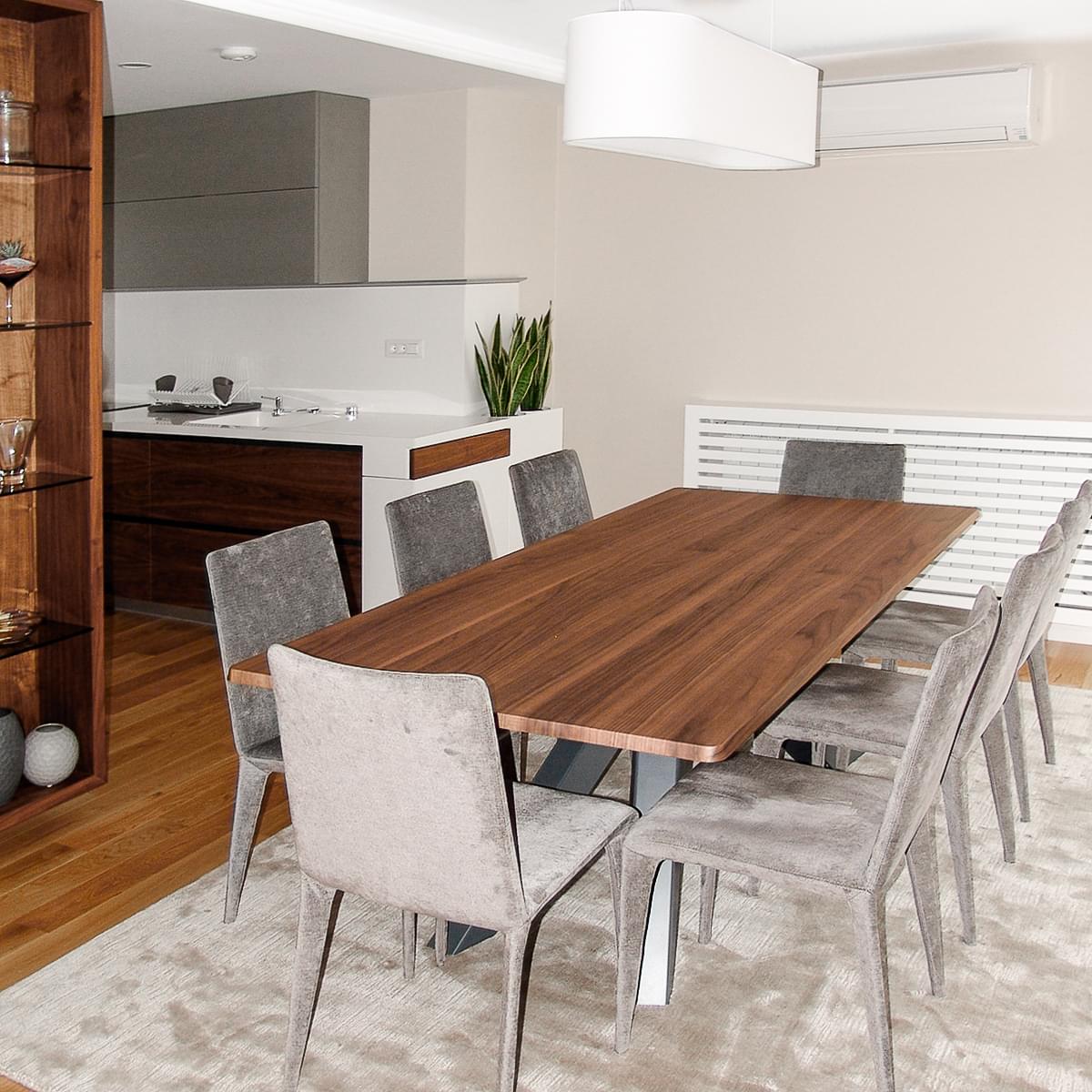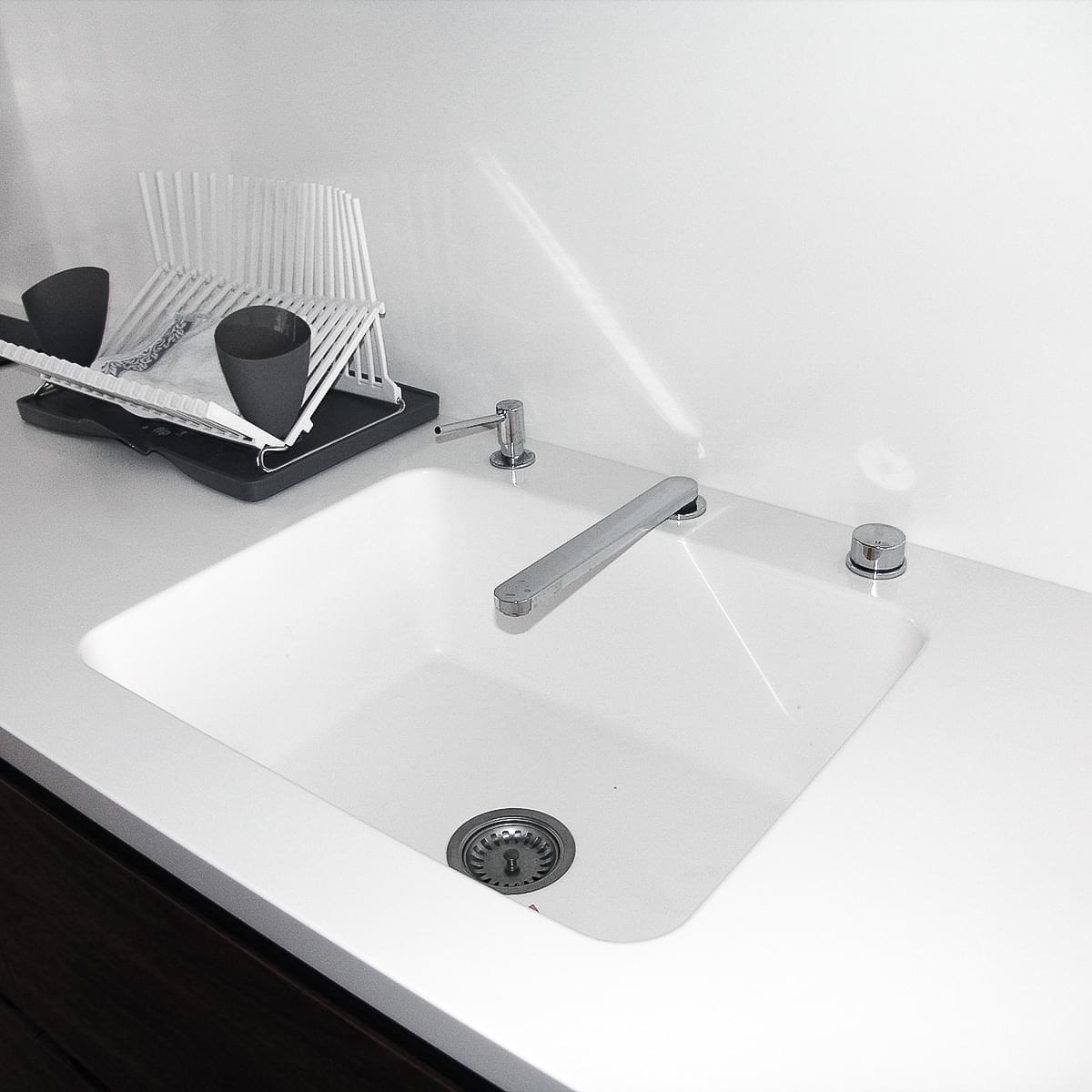 The surface of the kitchen cupboards is a combination of veneer and paint in natural tones. One of the wardrobe in the home has an interesting surface, achieved by alternating horizontal and vertical wood grain.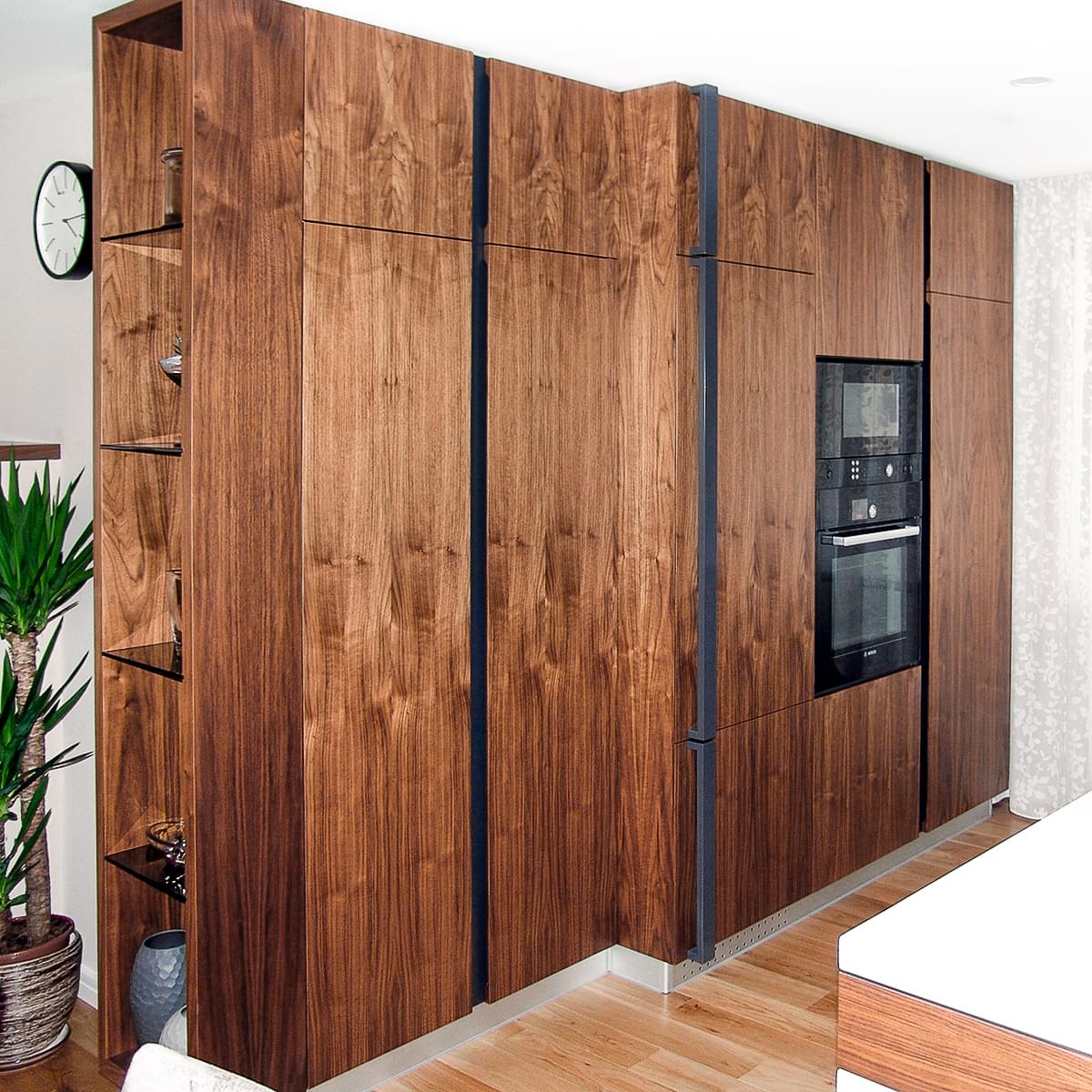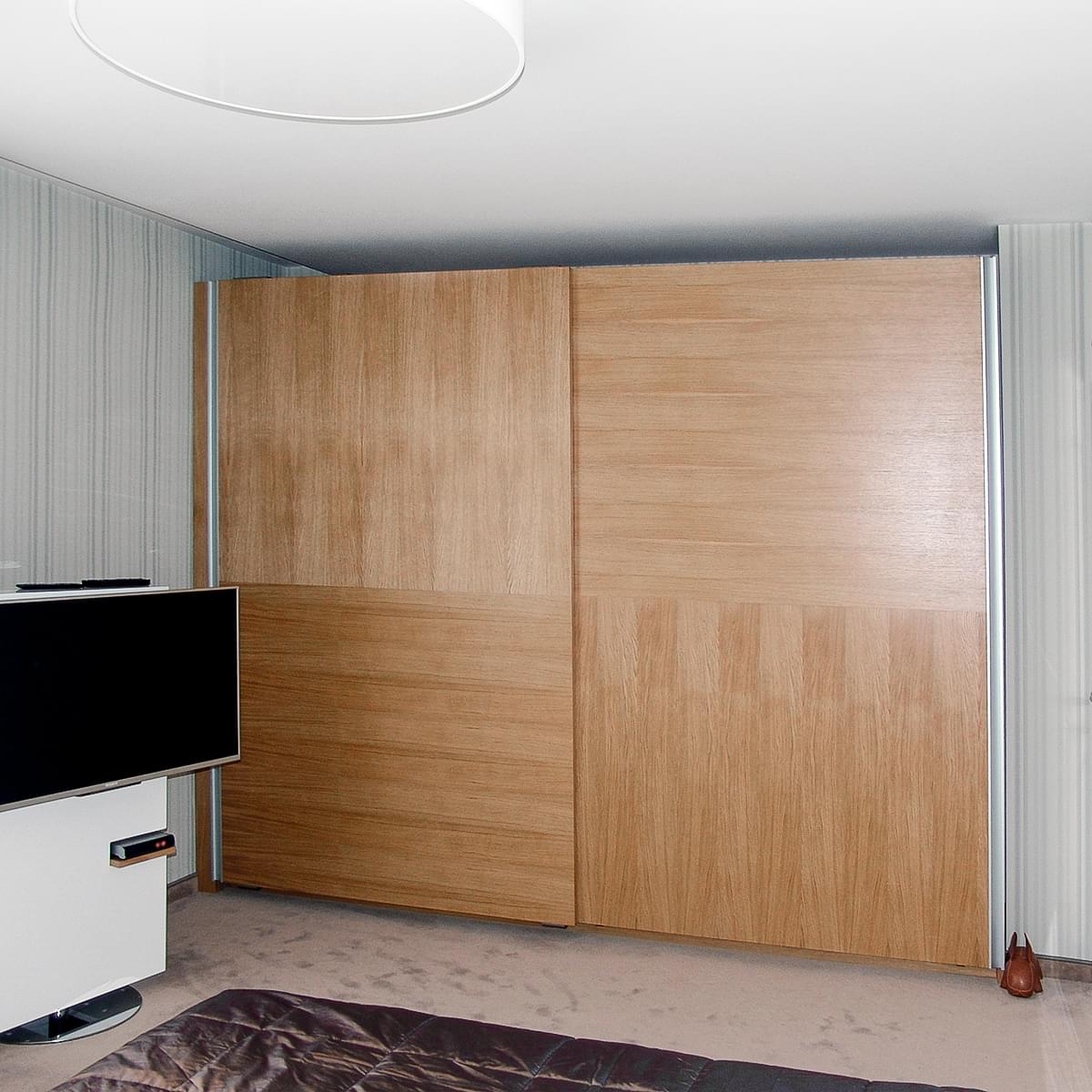 In the bedroom the combination is between natural veneer and high gloss and matte surfaces. The design of the custom furniture in this home disproves the image of modern style as cold and impersonal.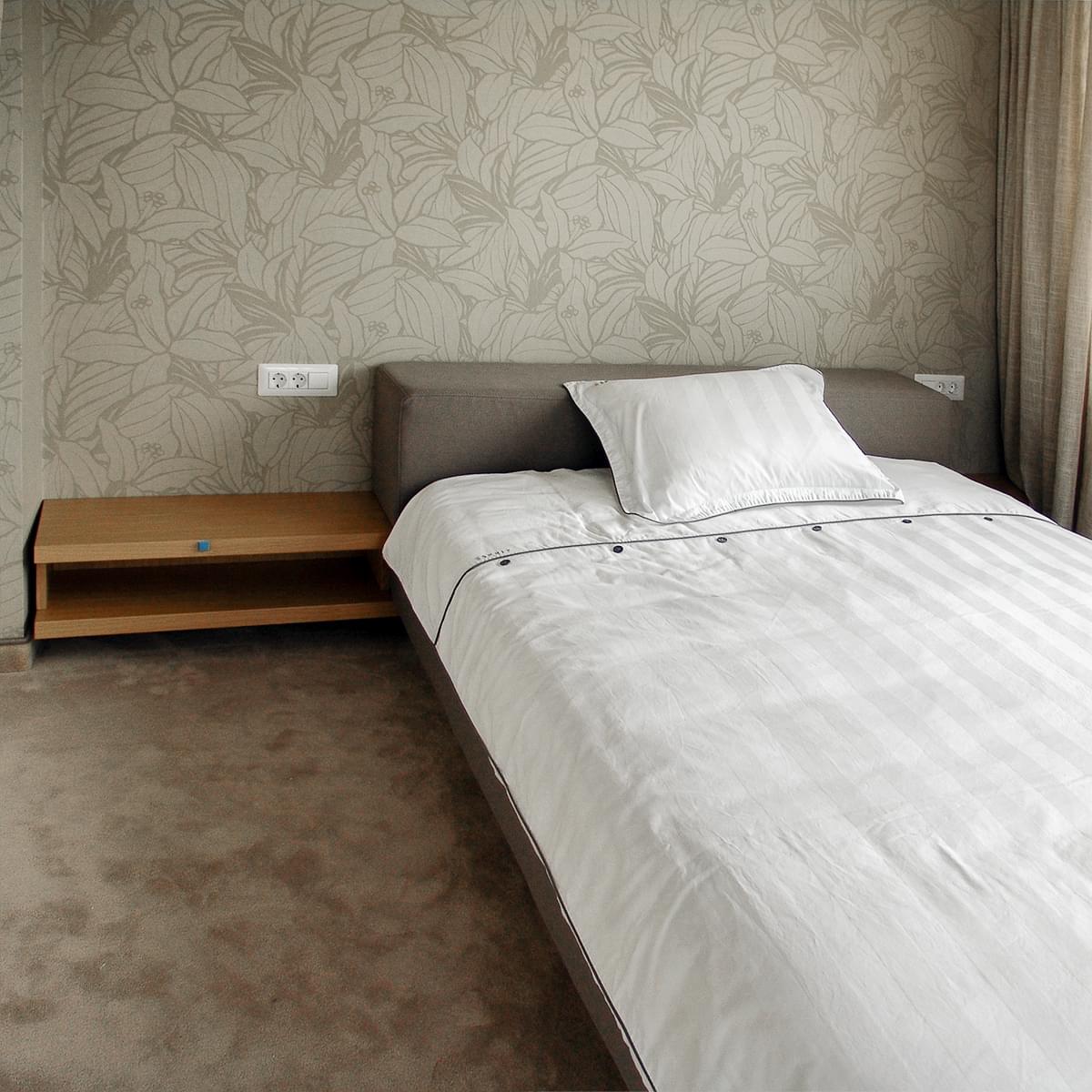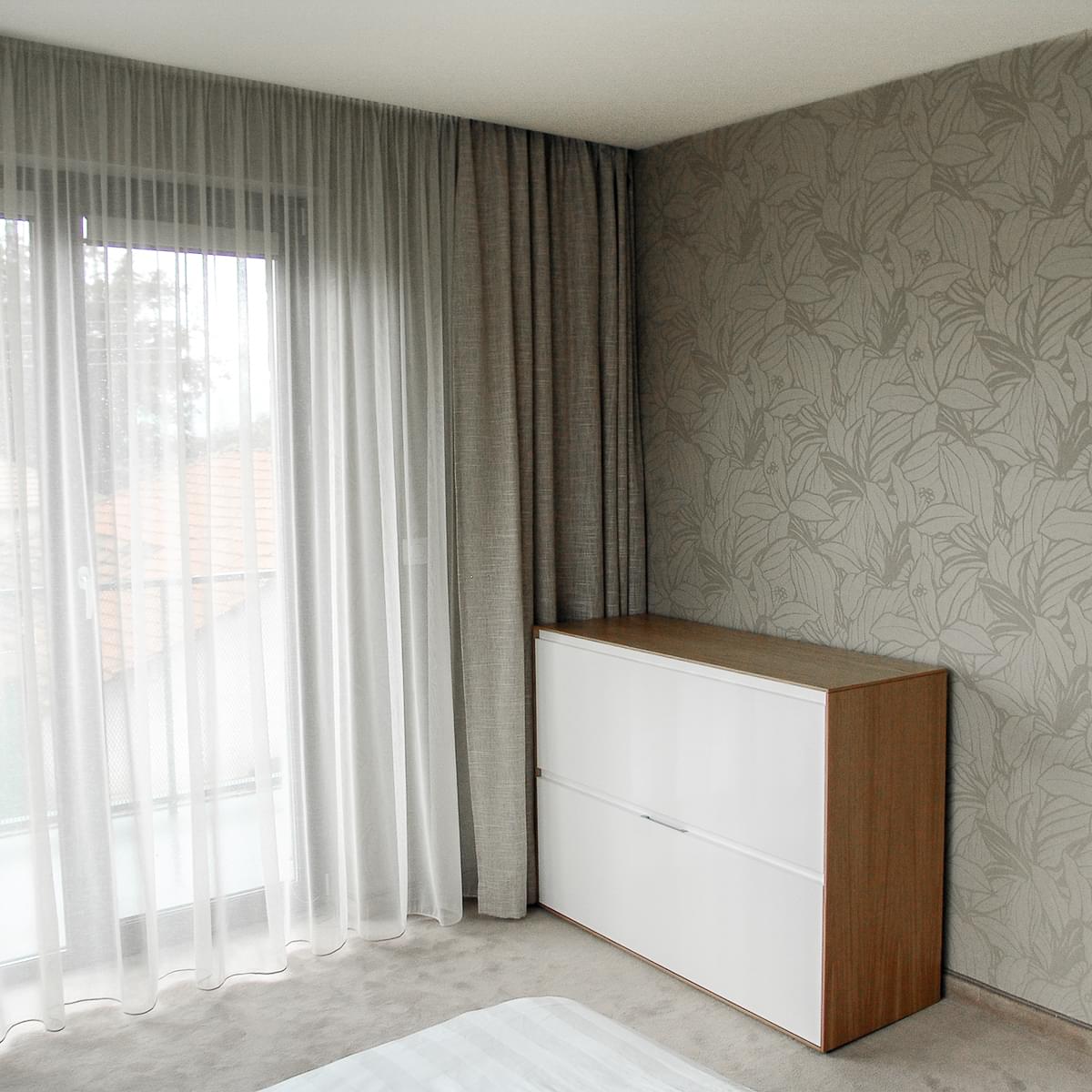 The atmosphere is calm and predisposes towards complete relaxation. The colours and shapes of the furniture and the sanitary ware in the bathroom is also inspired by nature.