A demonstration of capabilities
Design by Violeta Todorova, SET-UP studio
In our shop's interior we have exhibited the materials which you can choose from and combine for perfect results, satisfying your personal preferences for furniture.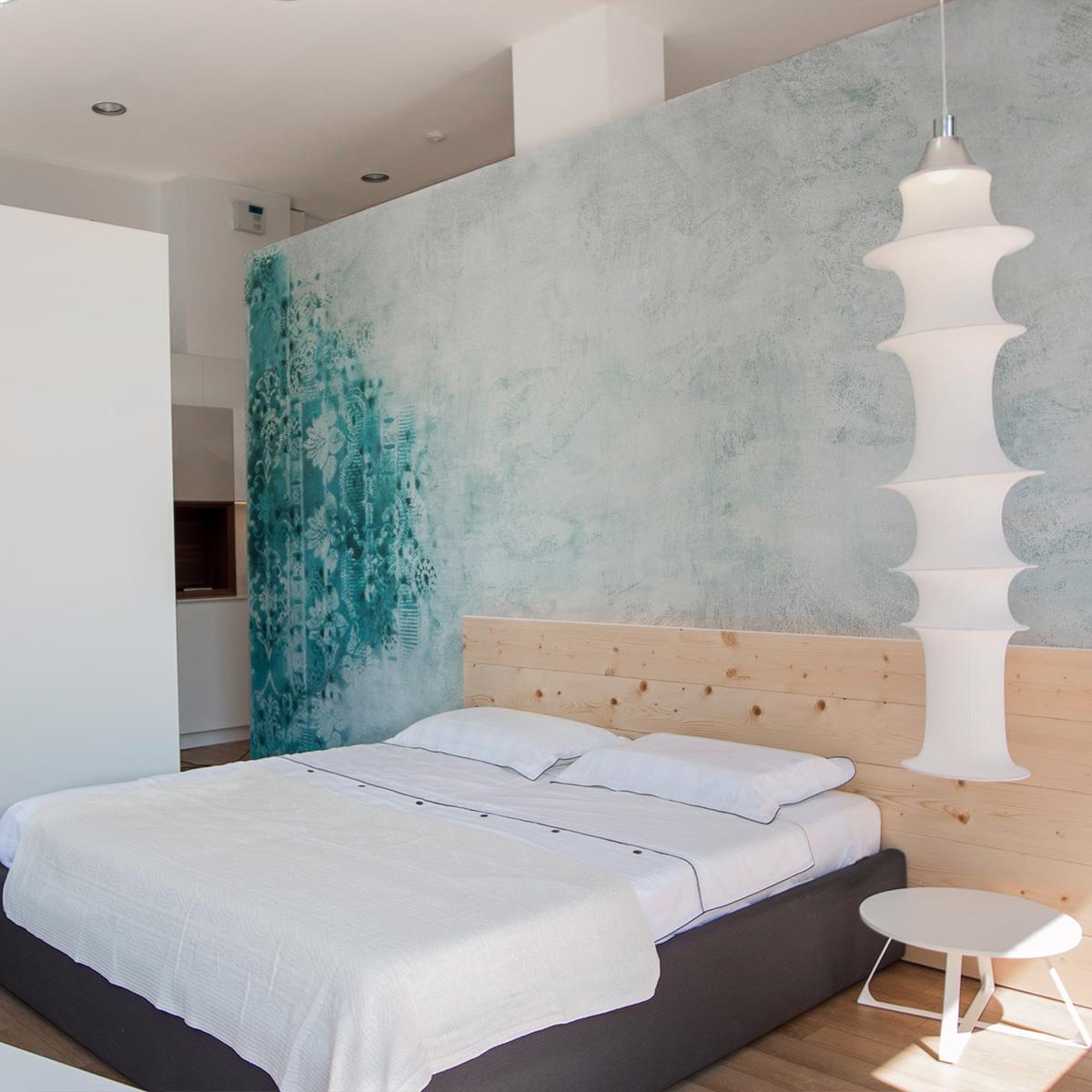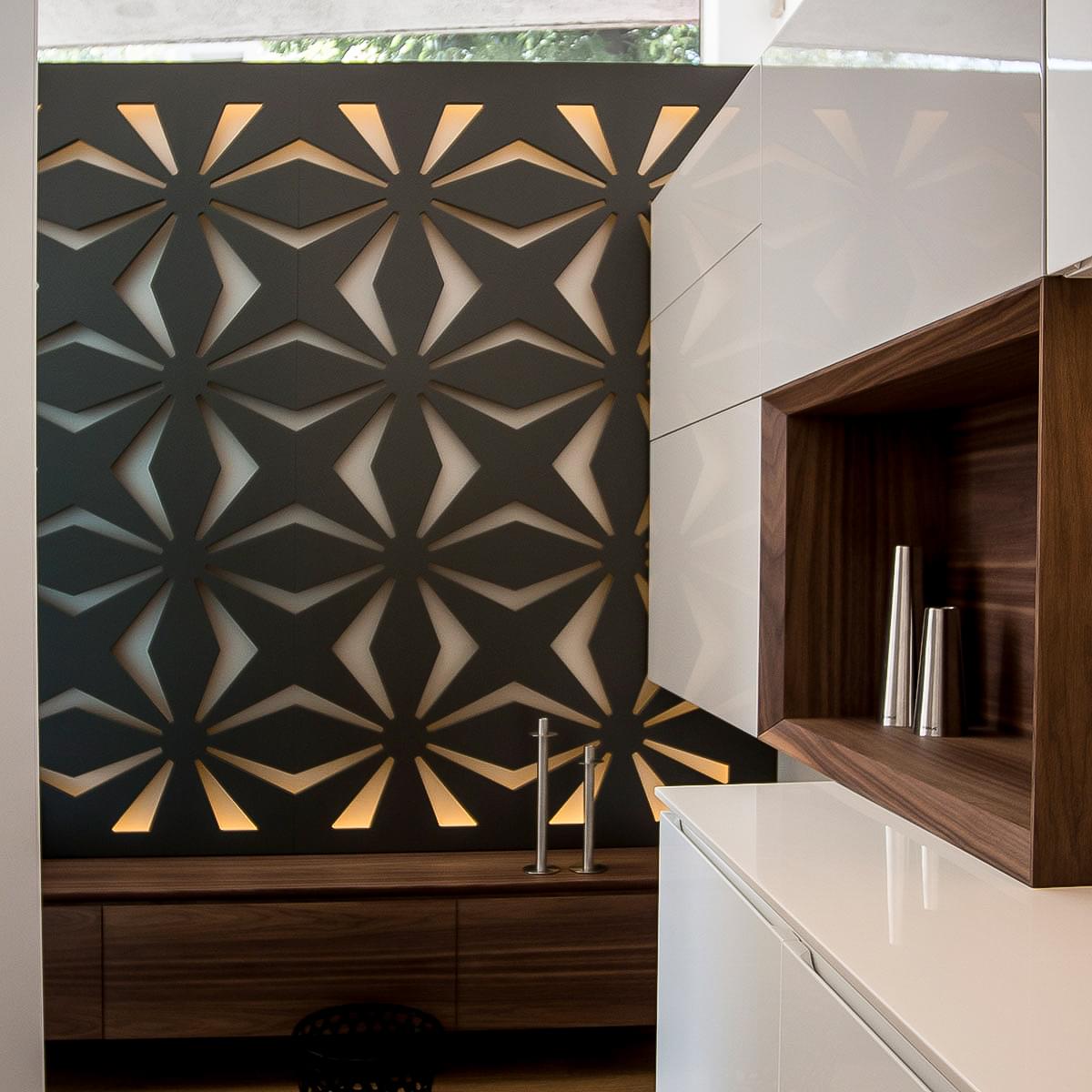 The irregular-shaped details cut on a CNC machine turn into accents and additional advantages of the interior. The aesthetic effect is reinforced by the proper lighting trickling through the cut out figures.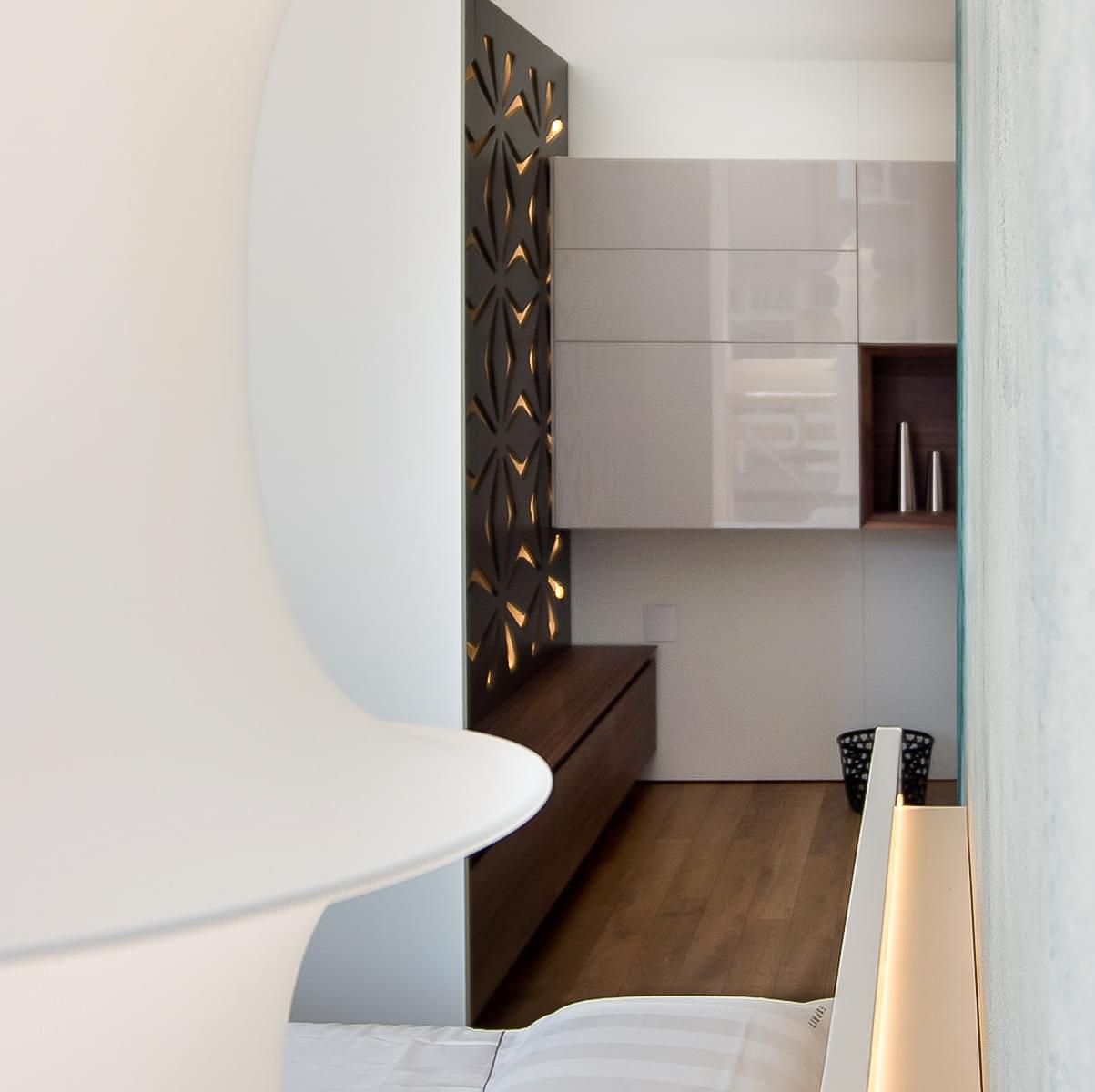 One of the possible interpretations of the modern theme in kitchen furnishing. White, purity and asymmetrically arranged colour details as accents.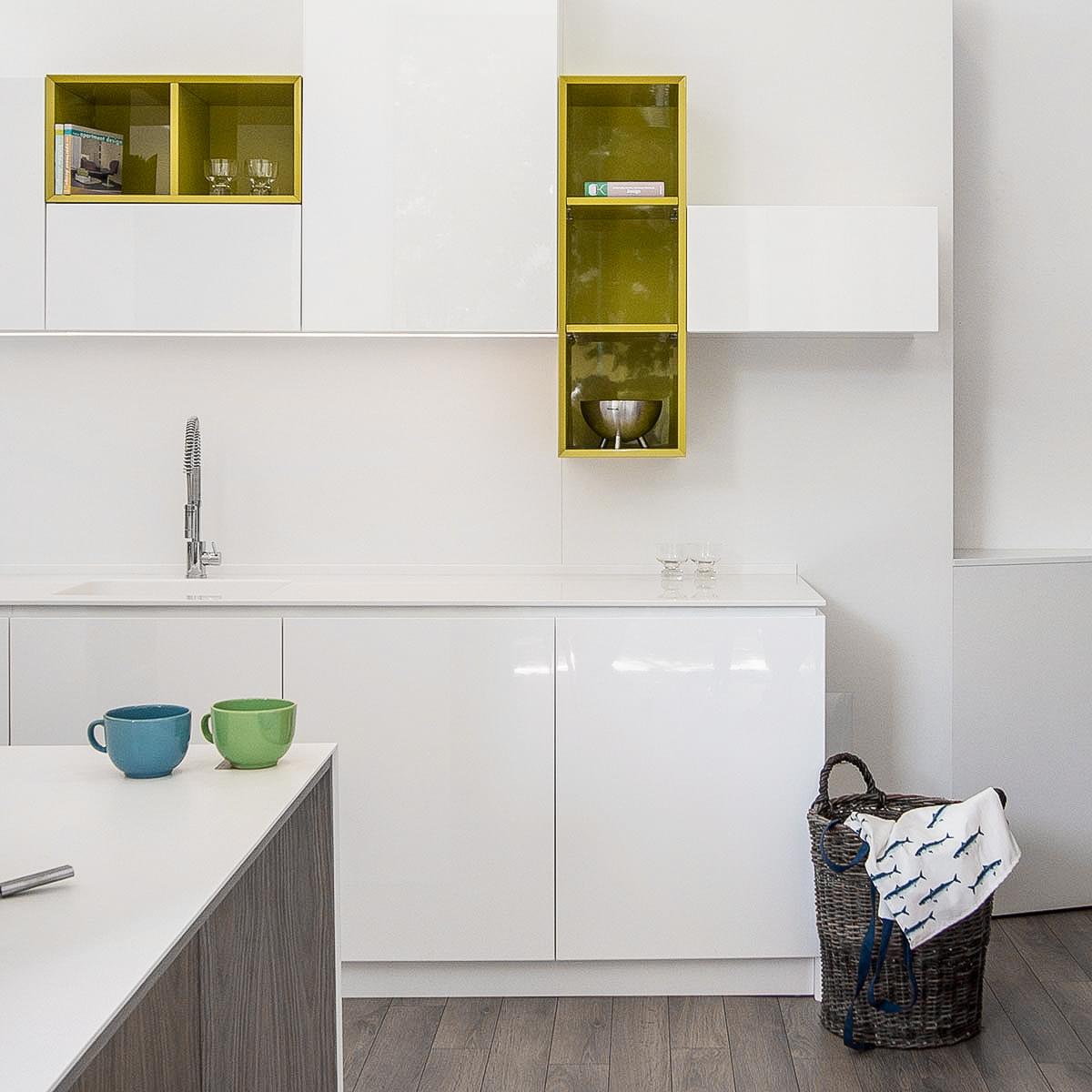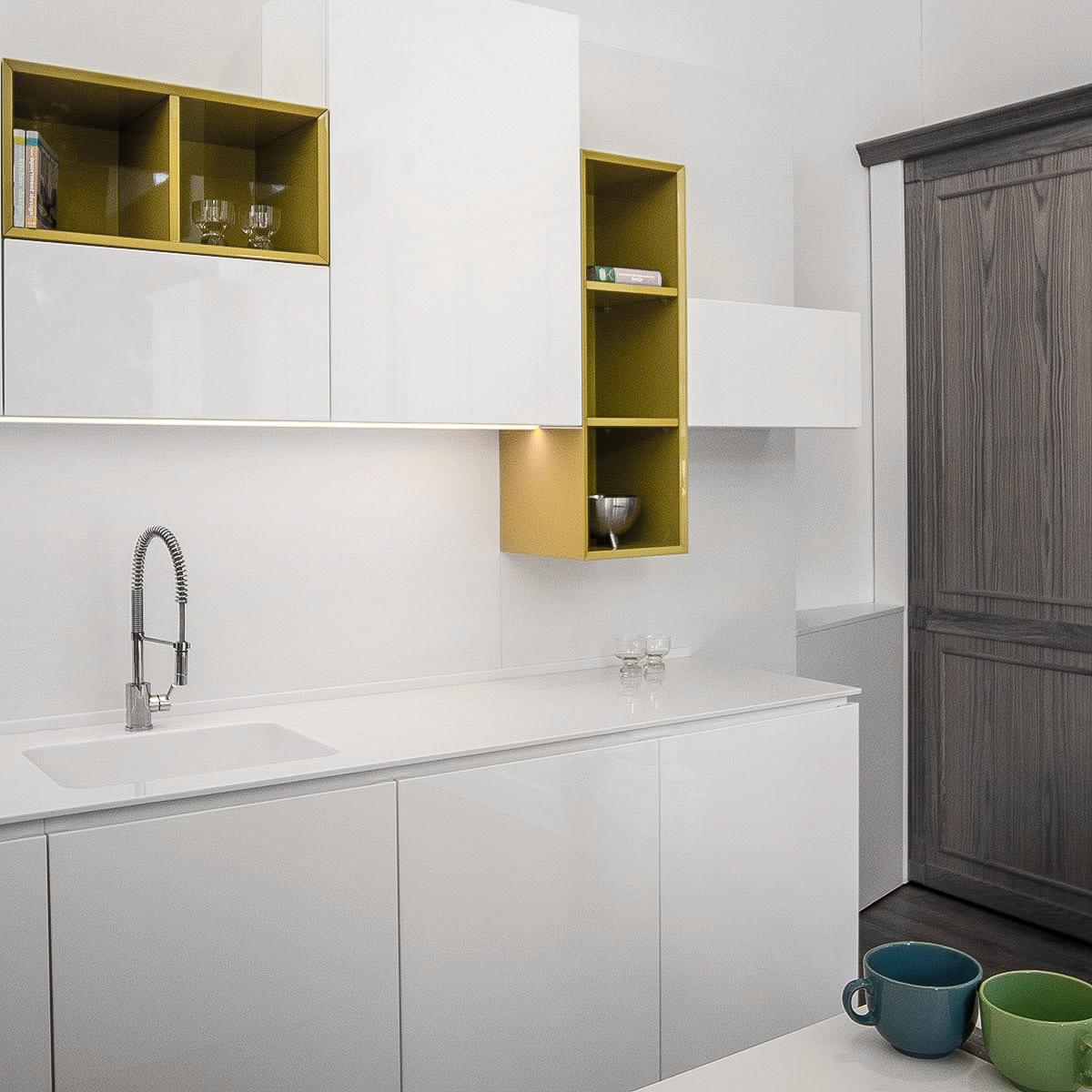 A variation on the classic kitchen furnishing in white. Simple design and balance.