Механизми за повече здравина и ред в кухнята
The high quality hardware on the kitchen furniture allows us to create furnishing in which even the smallest spaces are usable. All electrical appliances are integrated in the cupboards for a complete appearance.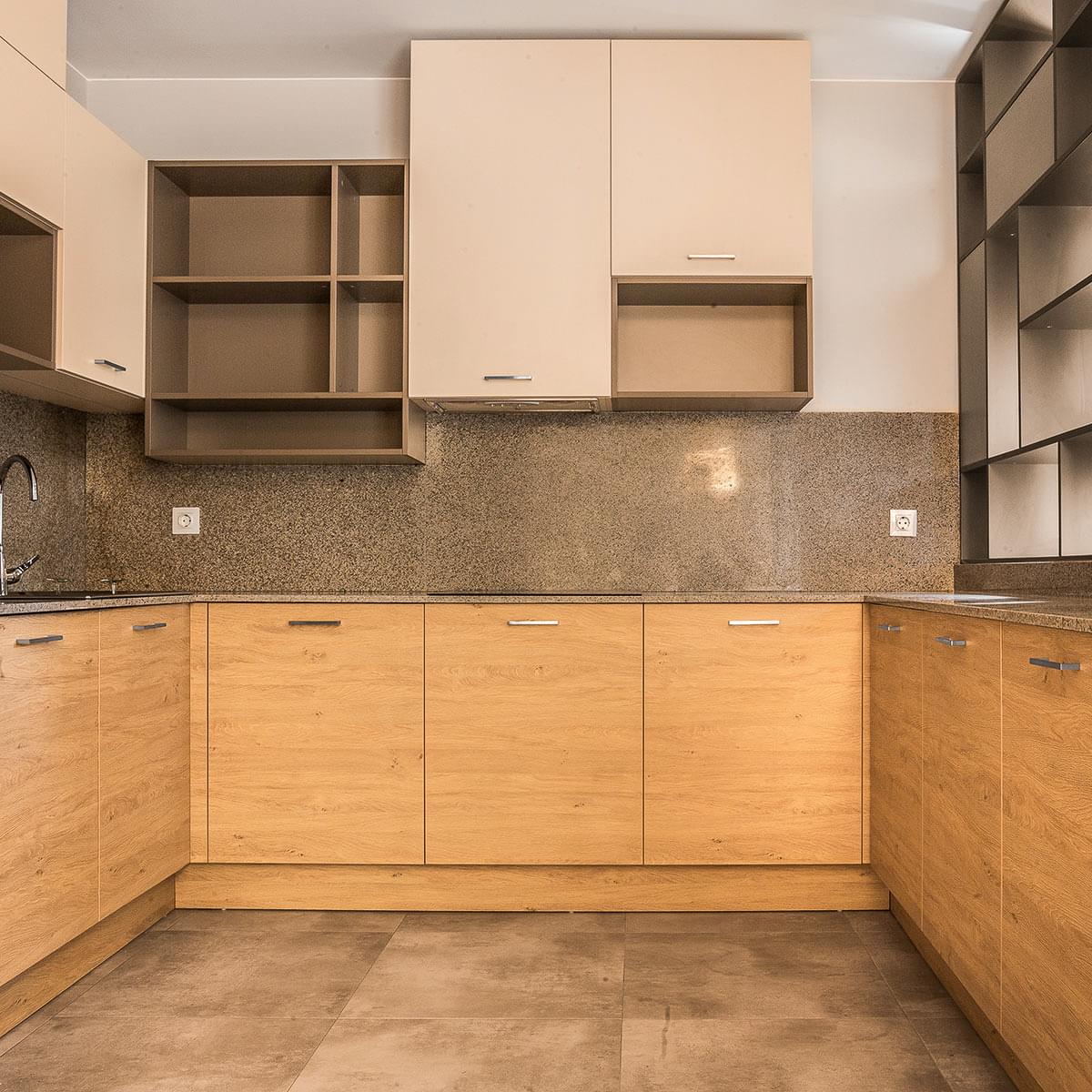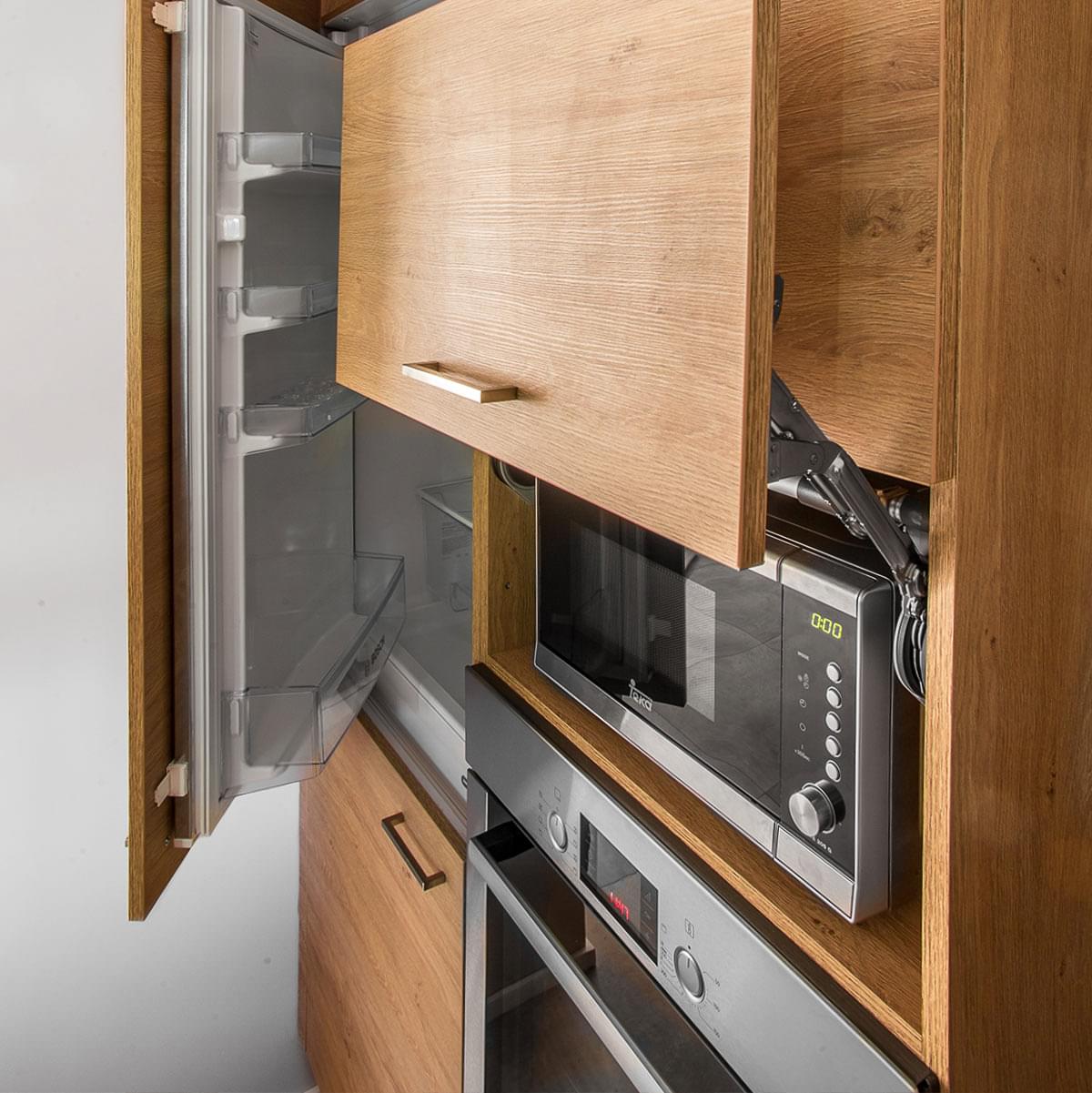 The load can be heavier, without geopardising the strength of the furniture. The panels on the kitchen cupboards are covered with natural veneer in a warm colour for the lower row and brown and cream for the upper row.