Balance and classic style
A stylish kitchen, in line with the requirements of the classic style as well as modern times: equipped with all modern conveniences that housewives need, and electrical appliances integrated into the cupboards.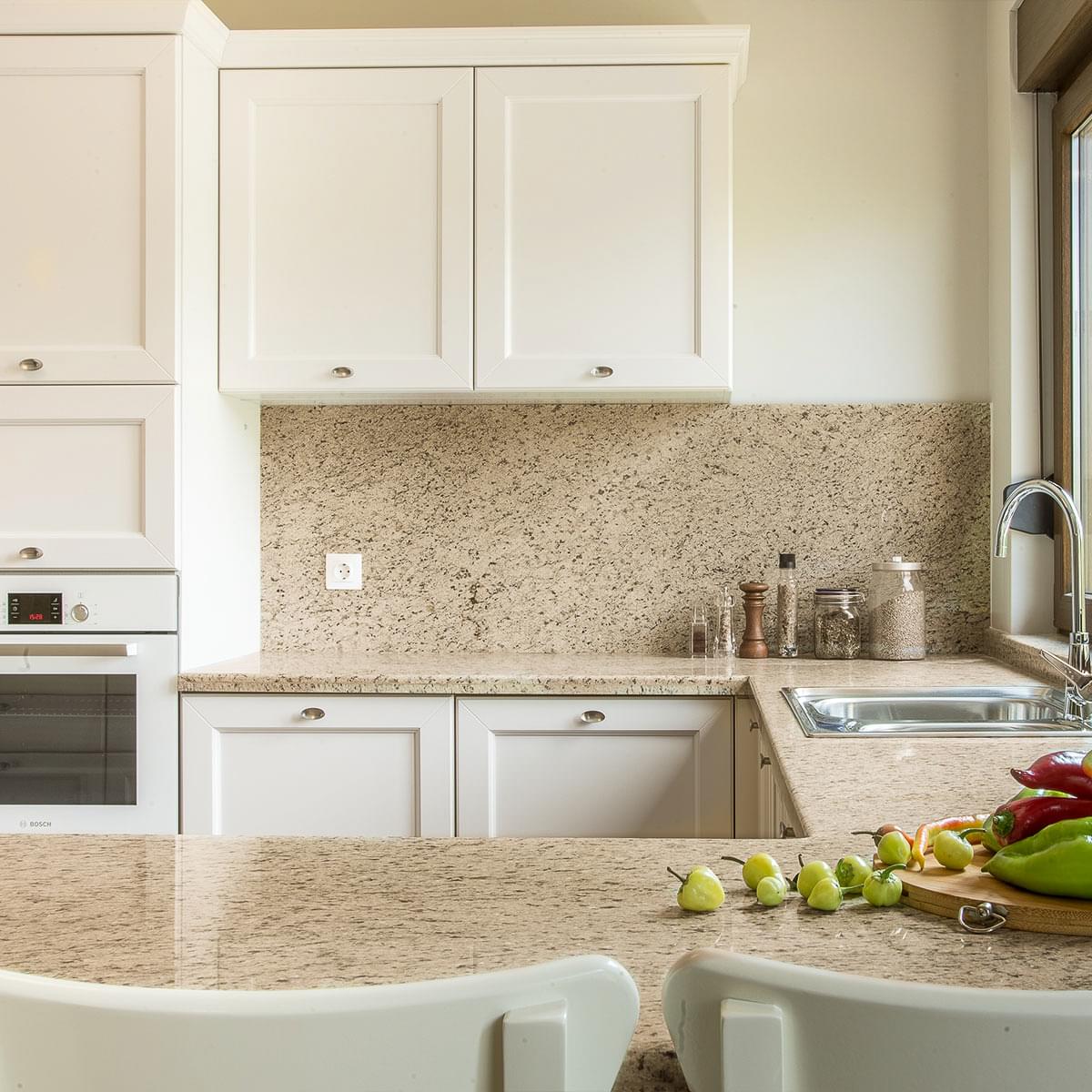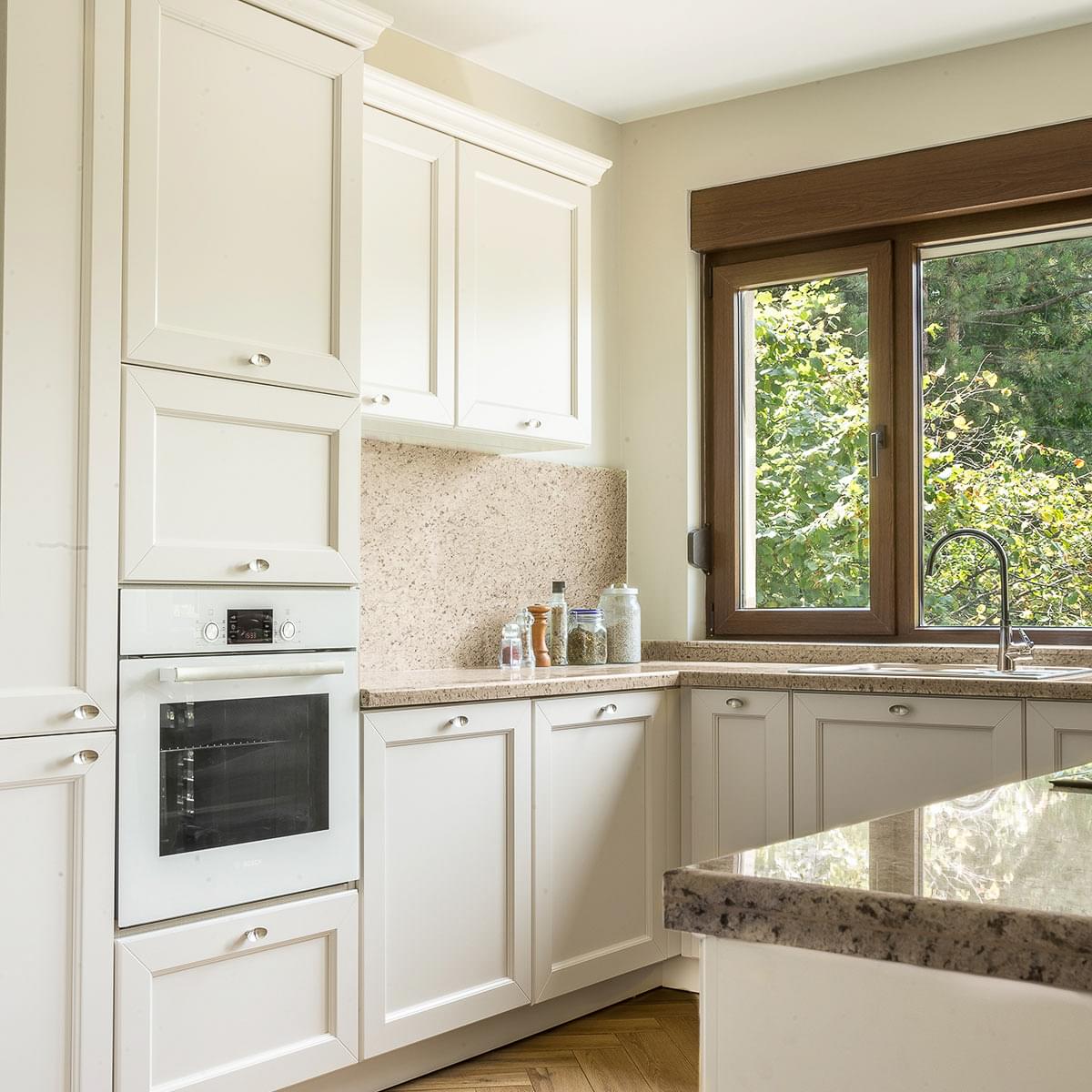 The space is rationally distributed, so that the person cooking can go wild, knowing the kitchen and feeling confident in their actions. The decorative elements and the characteristic door panels add to the charm.