Comfort and style in soft pastel tones
The thin walls of the furniture, the light colours and glossy surfaces combined with the hidden handles contribute to the unobtrusive and elegant appearance of the kitchen in the small home.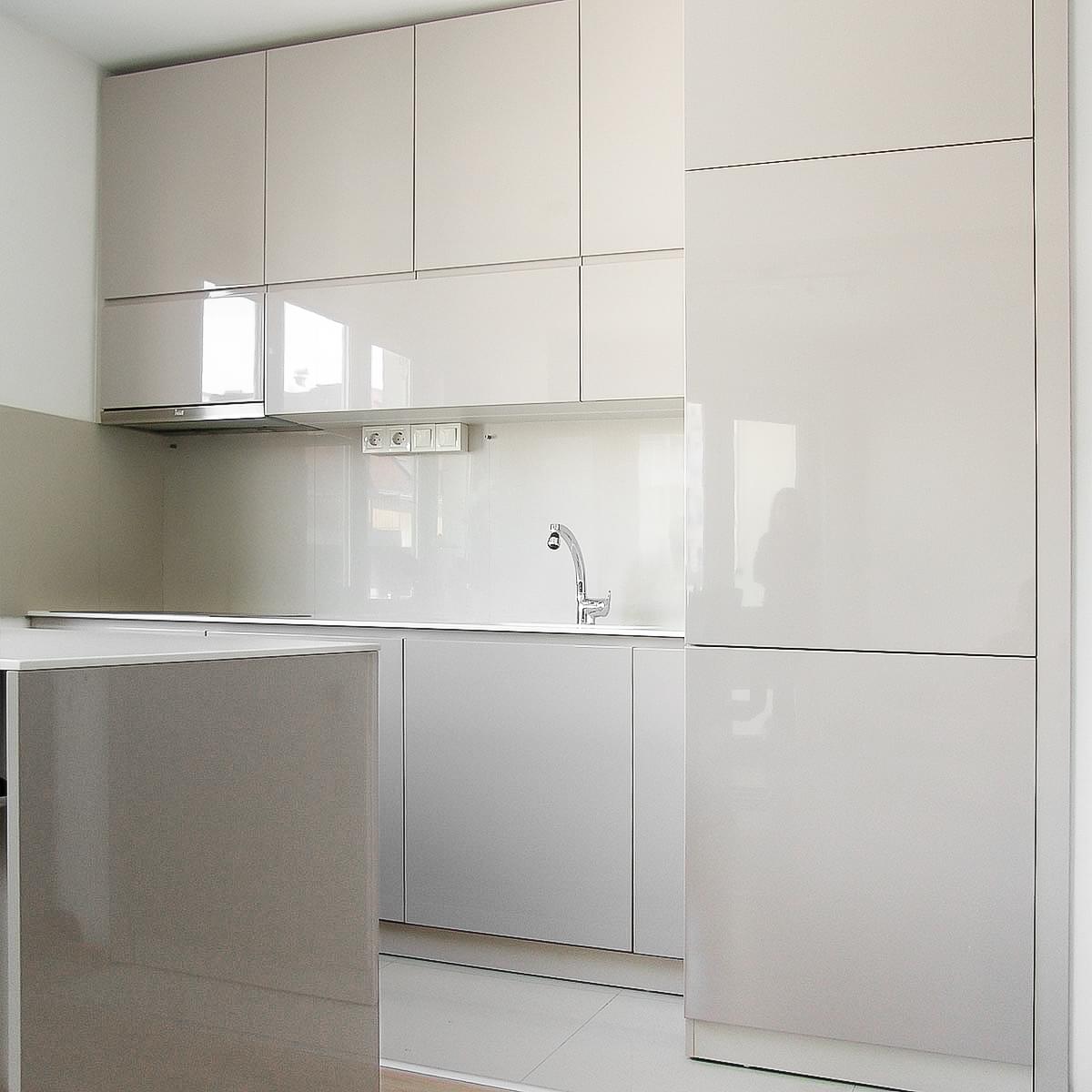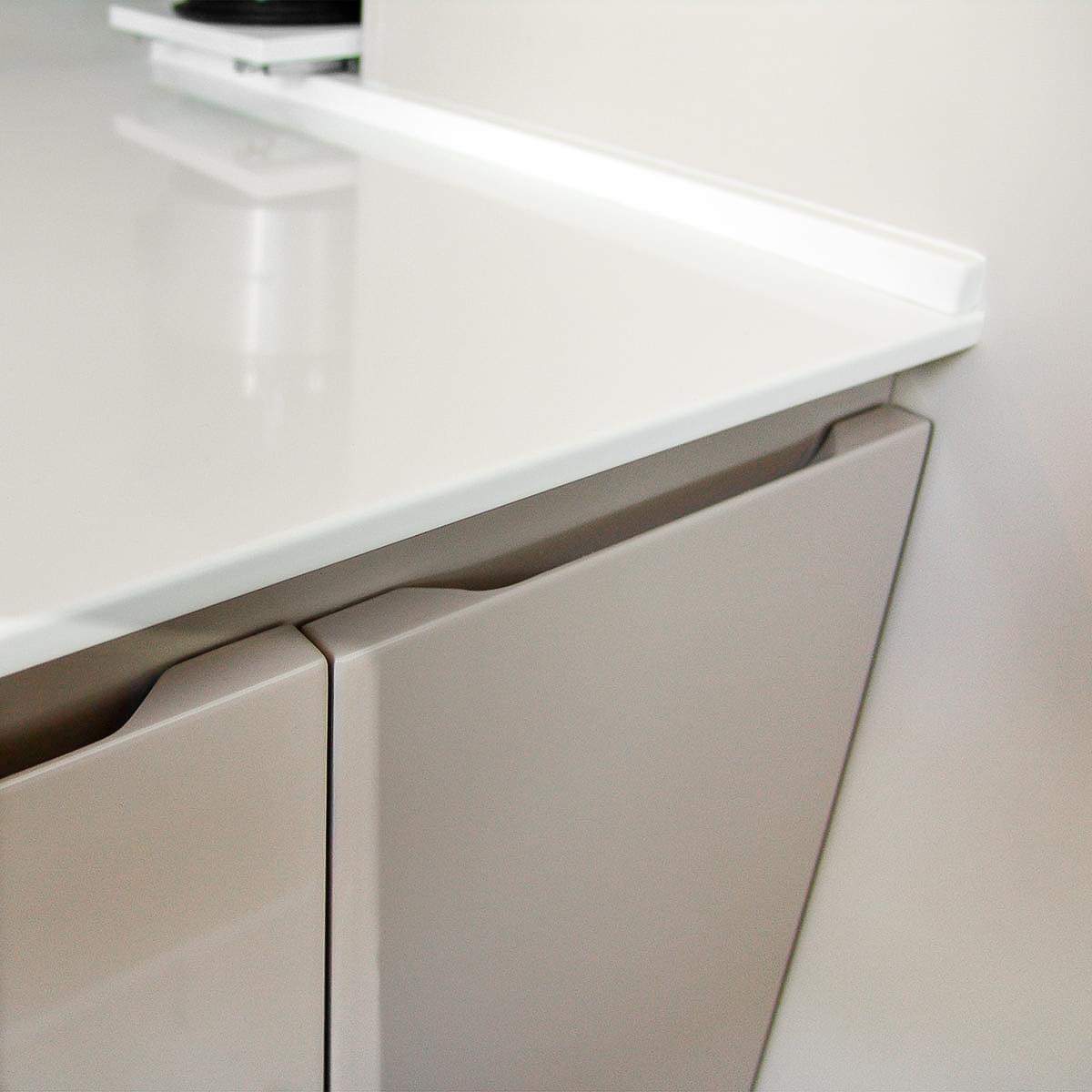 The white counter, which is not too thick, is an elegant element, which delicately fits into the setting.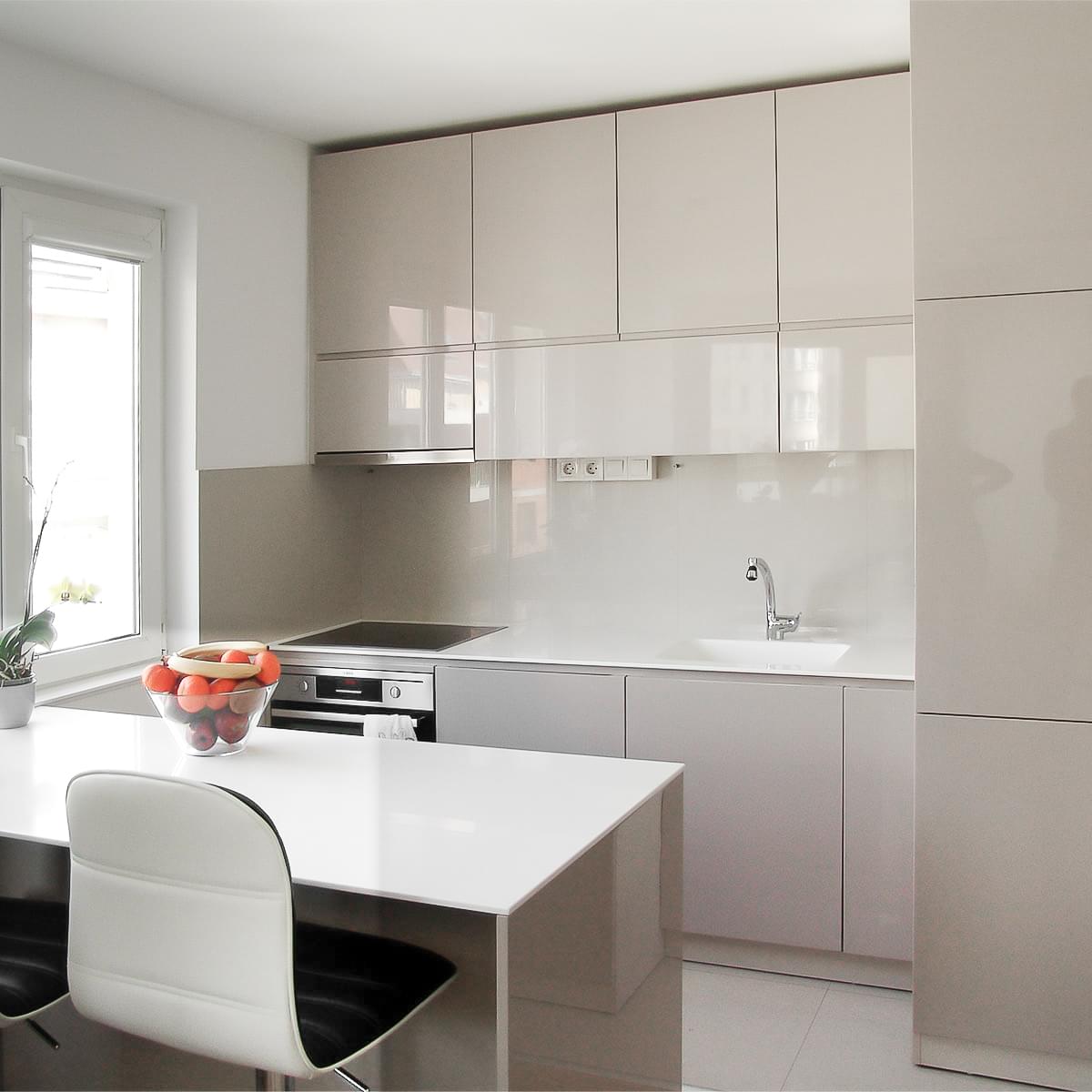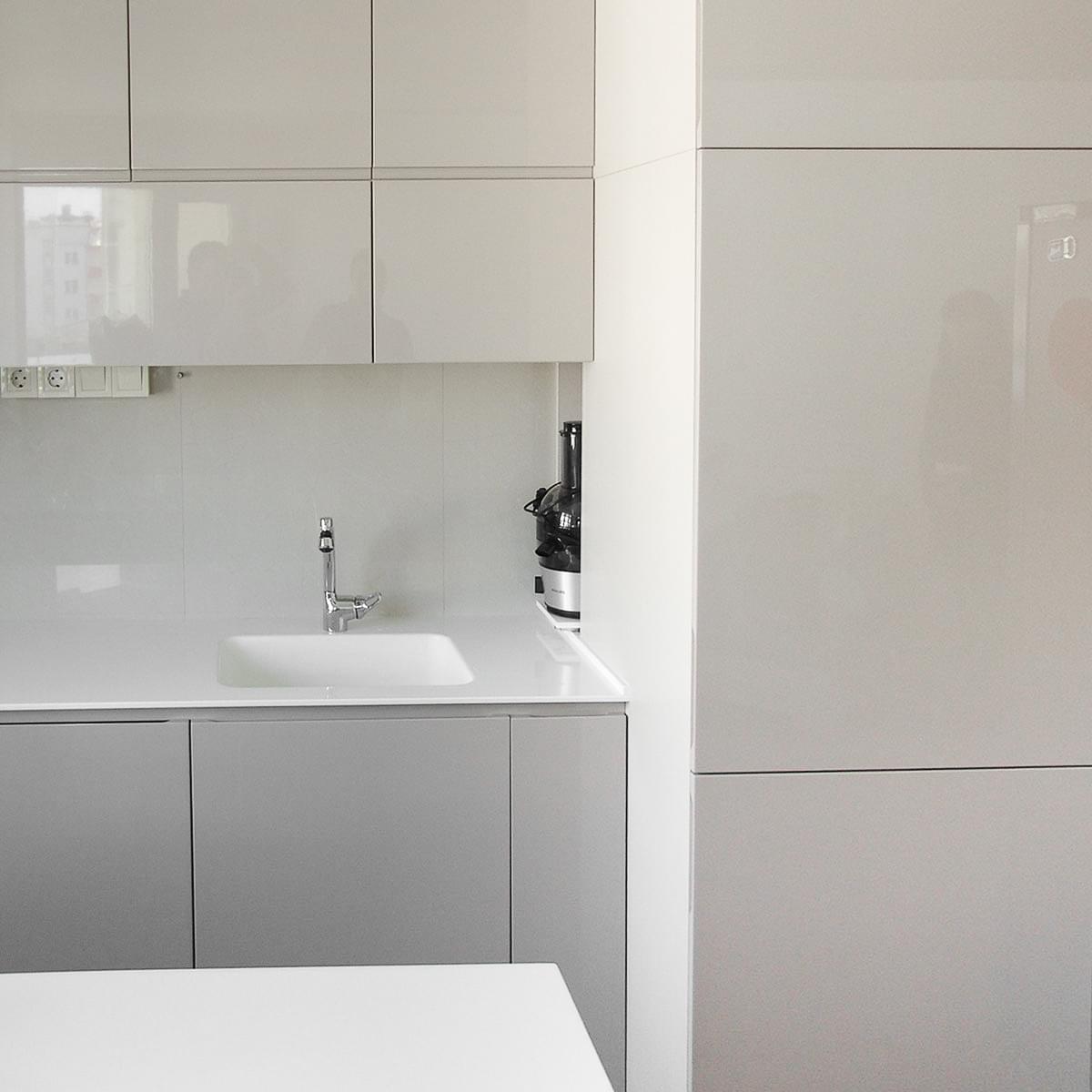 The lighting, integrated in the upper row of cupboards is also moderate.