A modern interpretation of tradition
Design by Milena Emilova
The accents in the furniture design are achieved with natural veneer. The concept of the living room revolves around the coffee table in the shape of an old chest.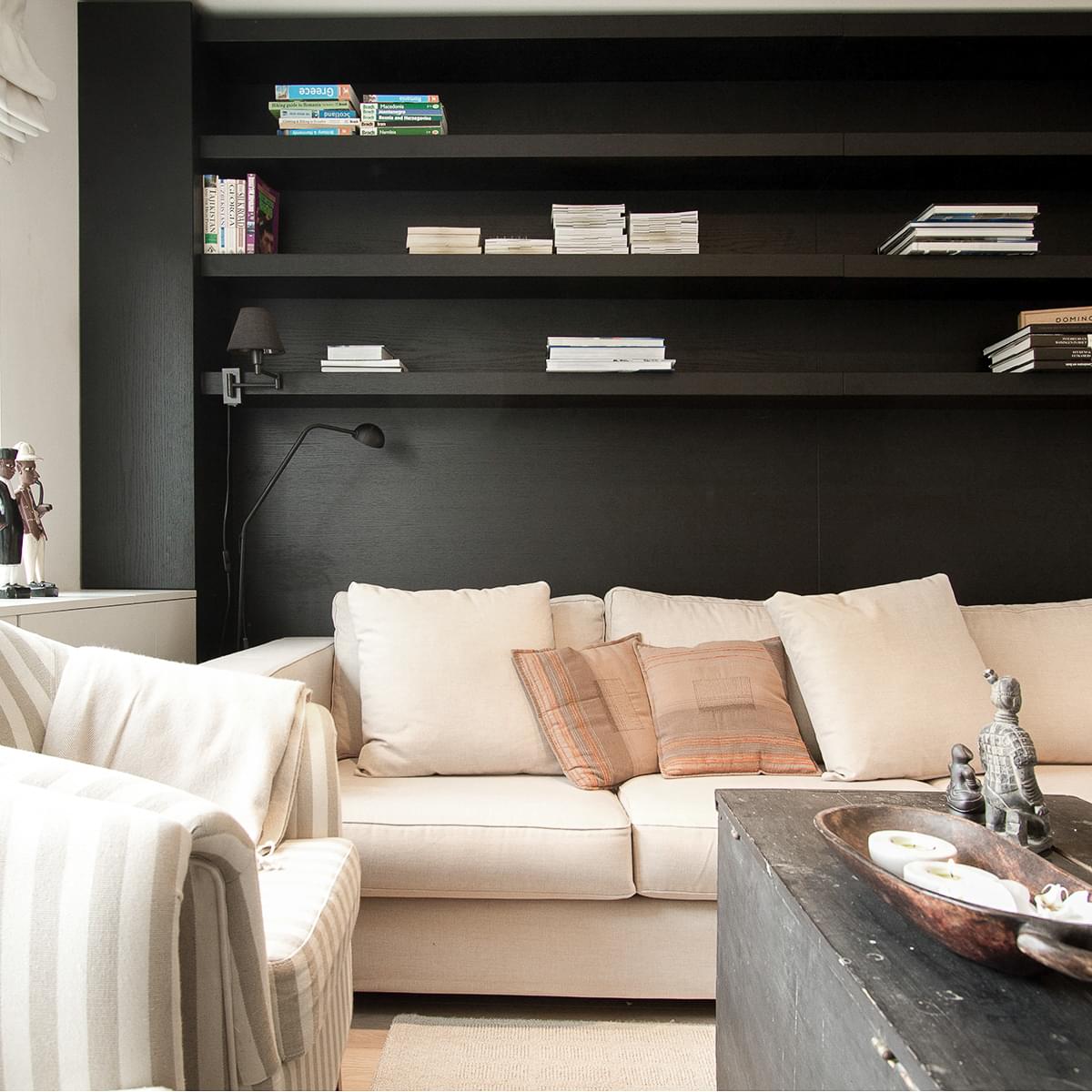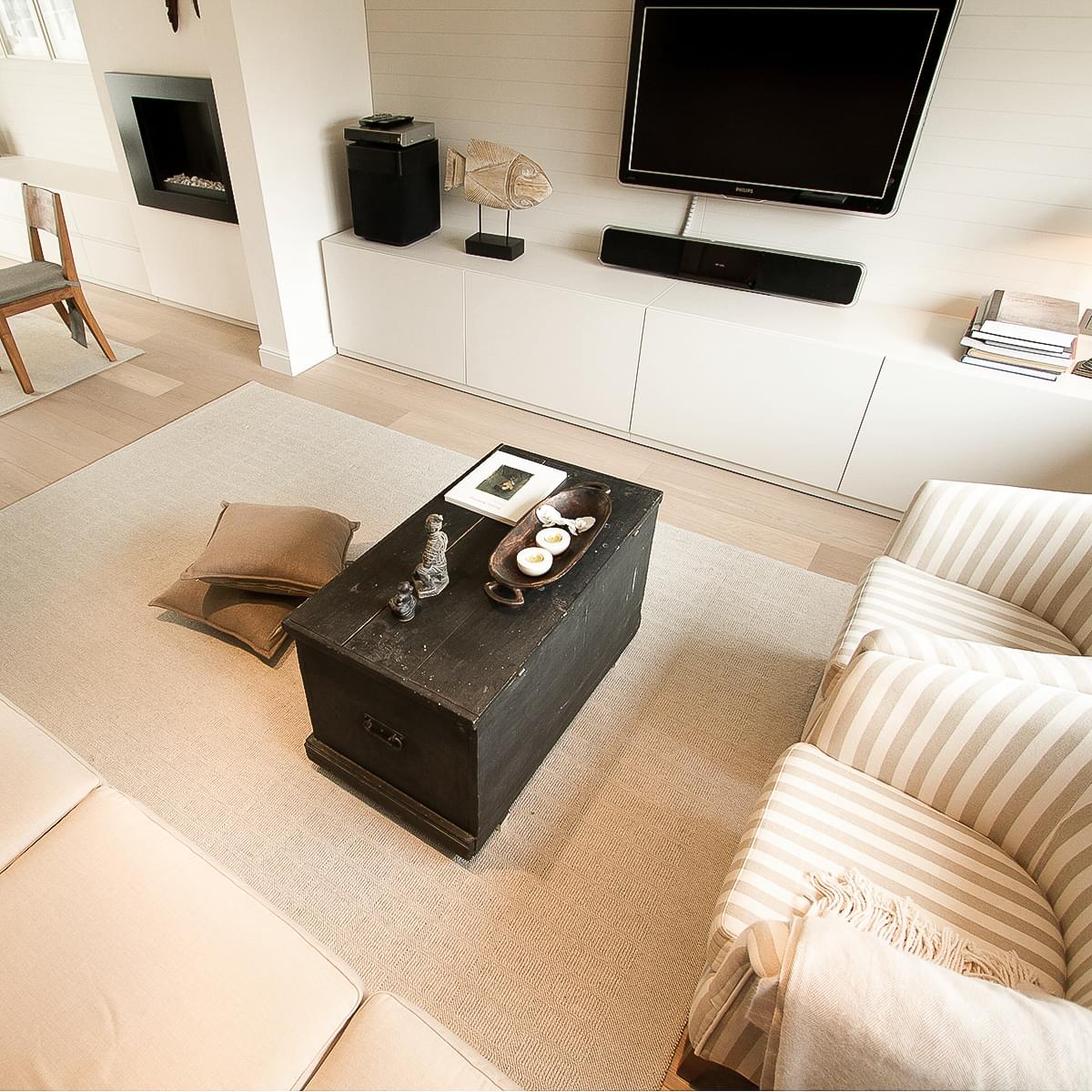 A project in which the colour white is predominant. The desired effect is filling the home with life and signs referencing other times and cultures.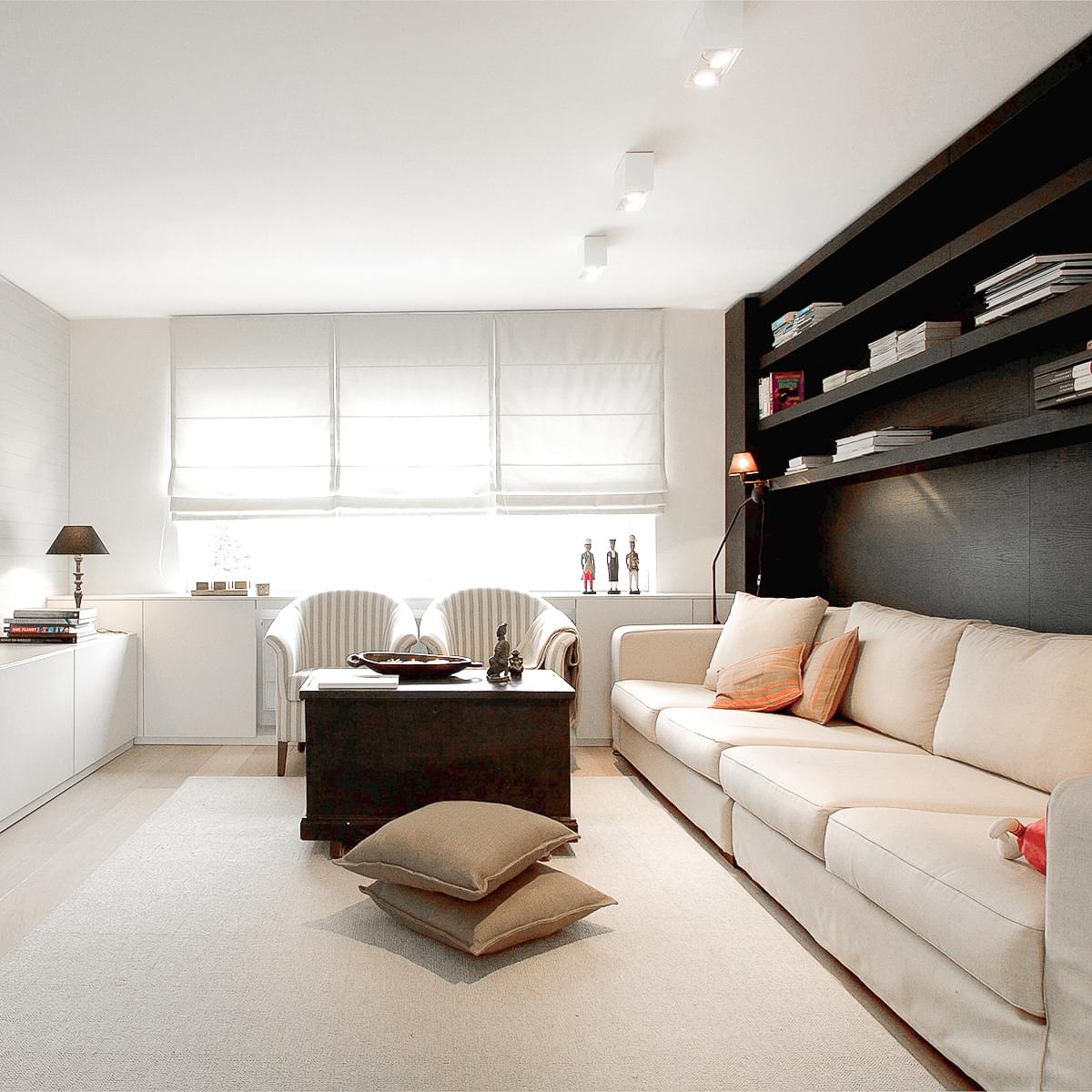 All the handles in the home are integrated, i.e. hidden from sight. This is not only practical, but also contributes to the highly minimalistic interior design of the home, including keeping the black vs. White balance in the kitchen.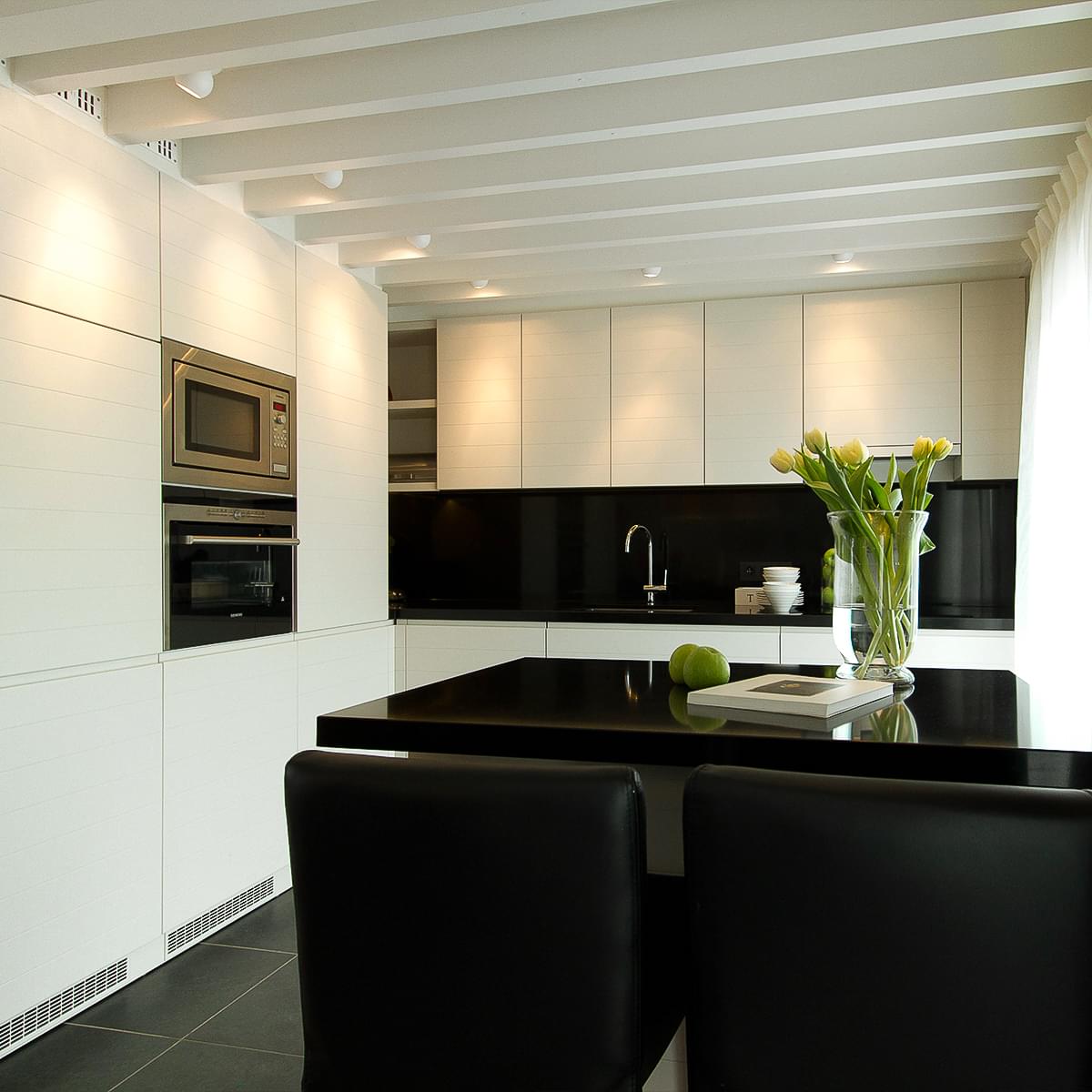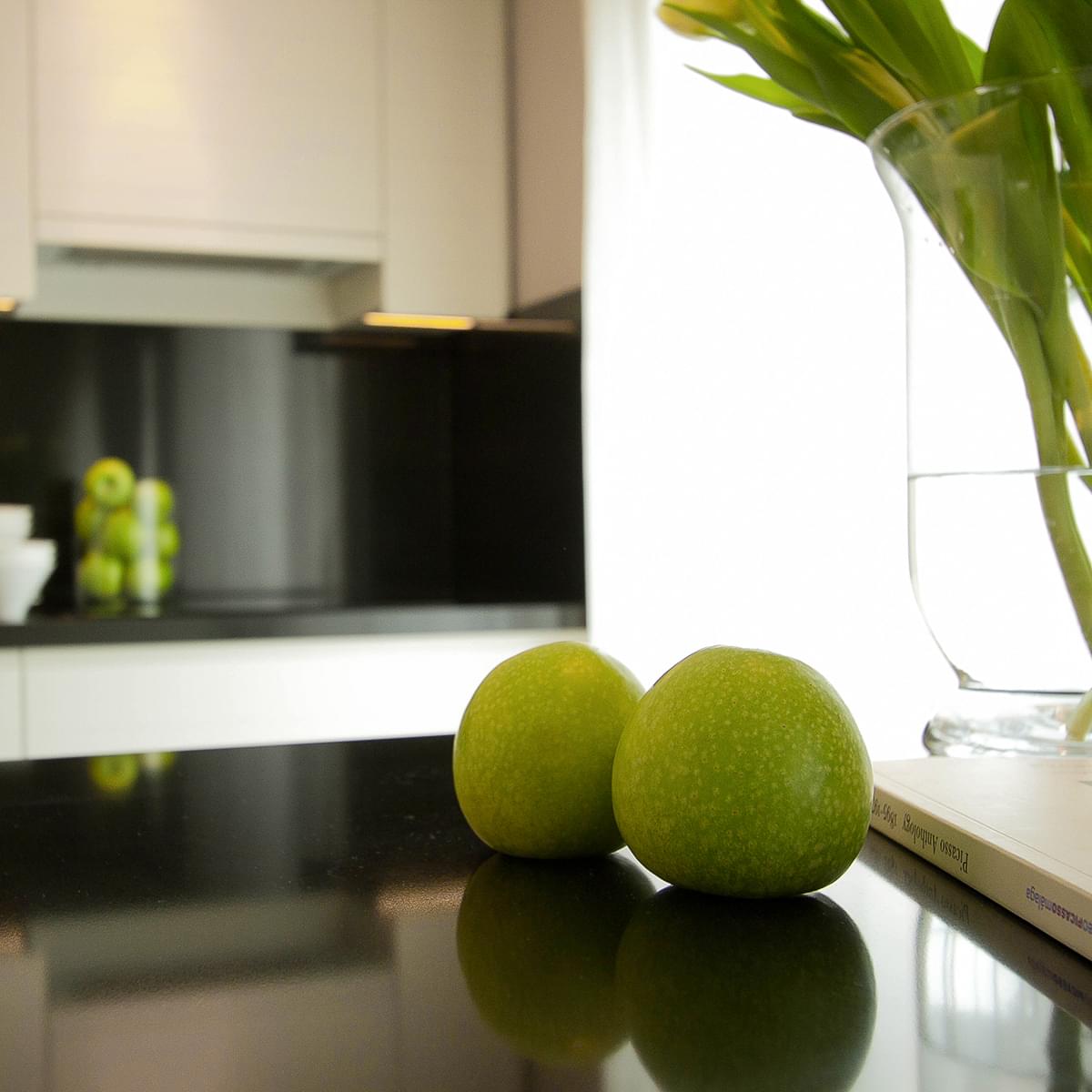 The large dining room table with six chairs is the perfect addition to the atmosphere in the home.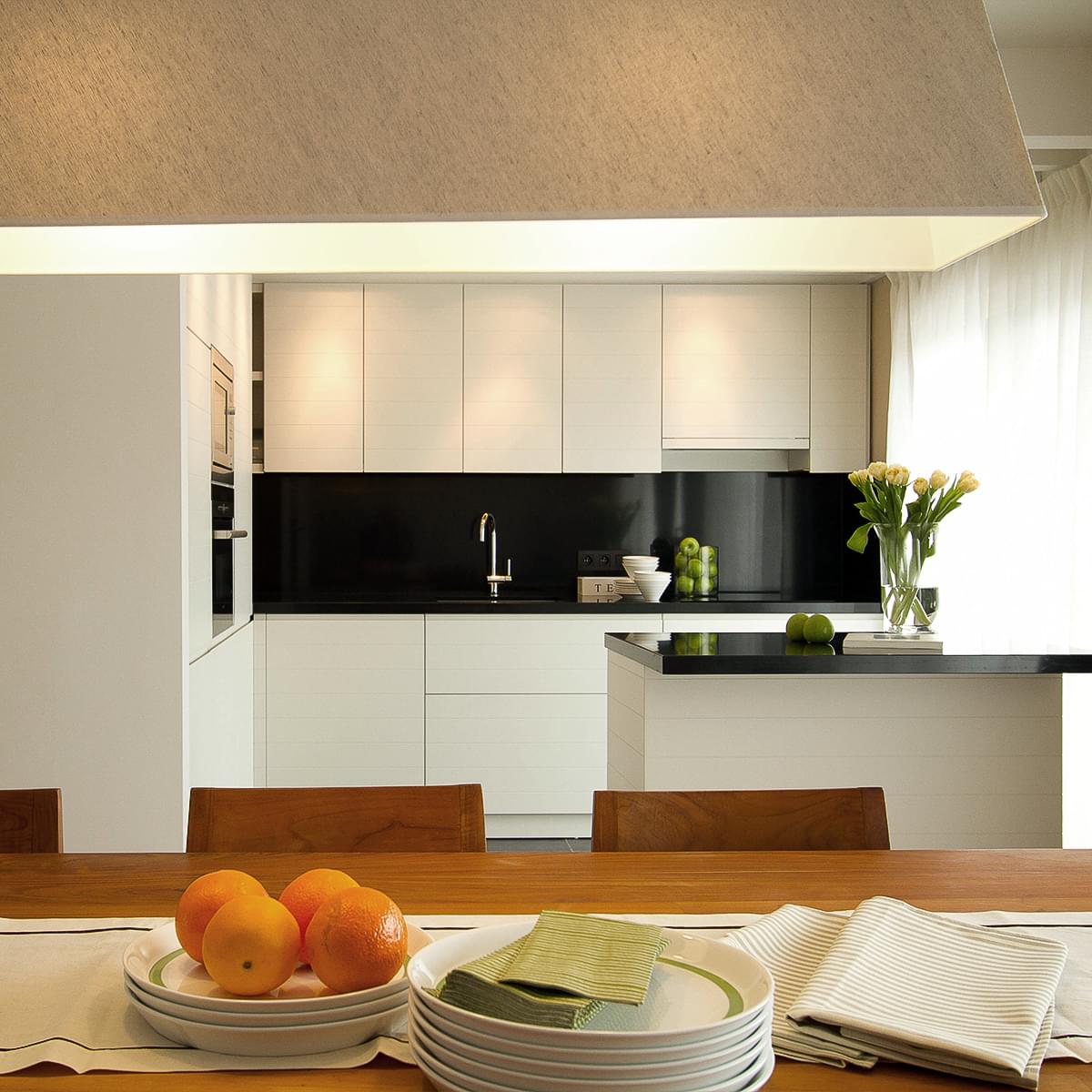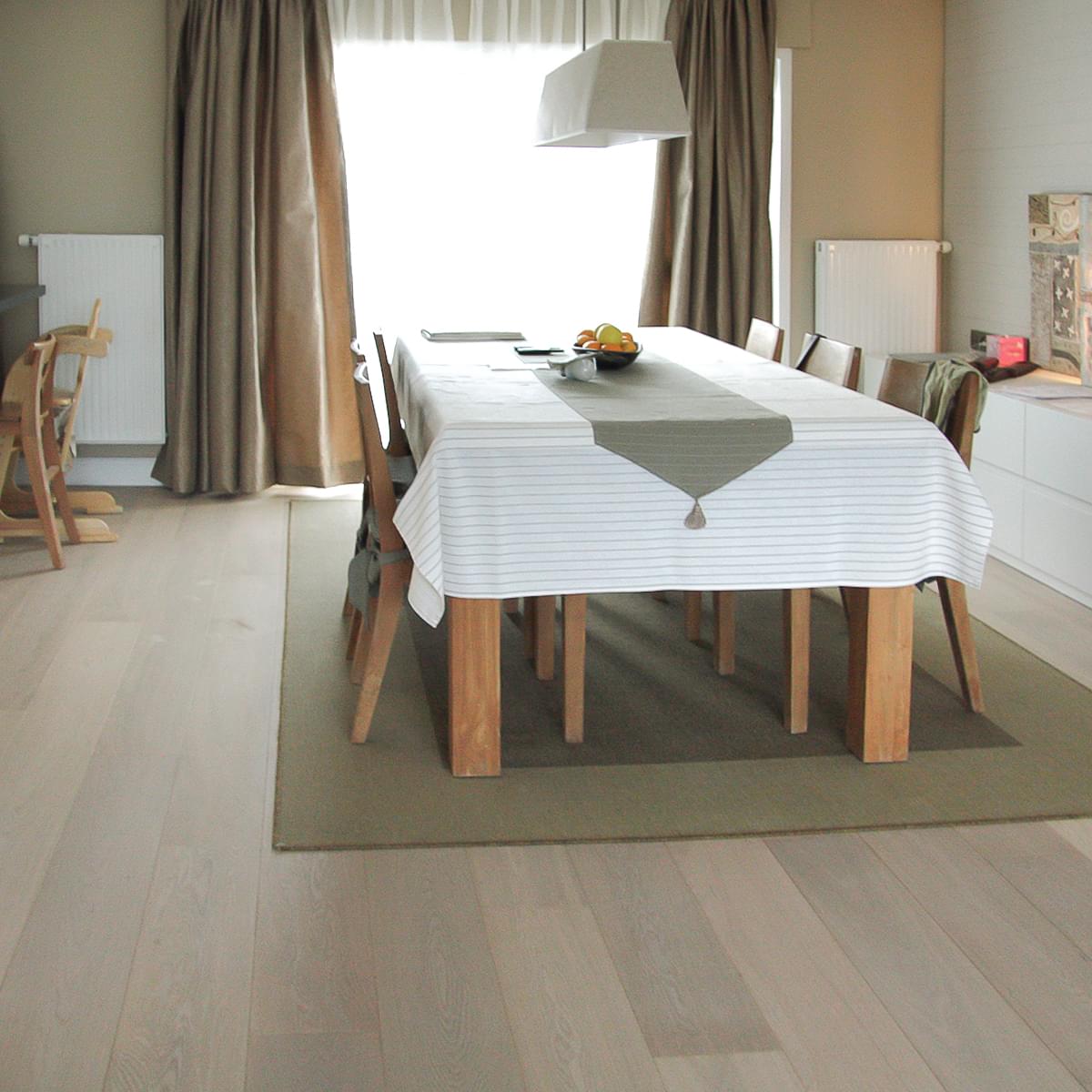 The decorative nuts are a distinctive element, repeated on the furniture doors, as well as on the wall panelling. The details in the furniture design, the accessories and lighting express a personal artistic vision.