A kitchen with flowers
A combination of light and dark elements in the kitchen furniture. For a lighter mood, tempered glass fith a floral print has been used.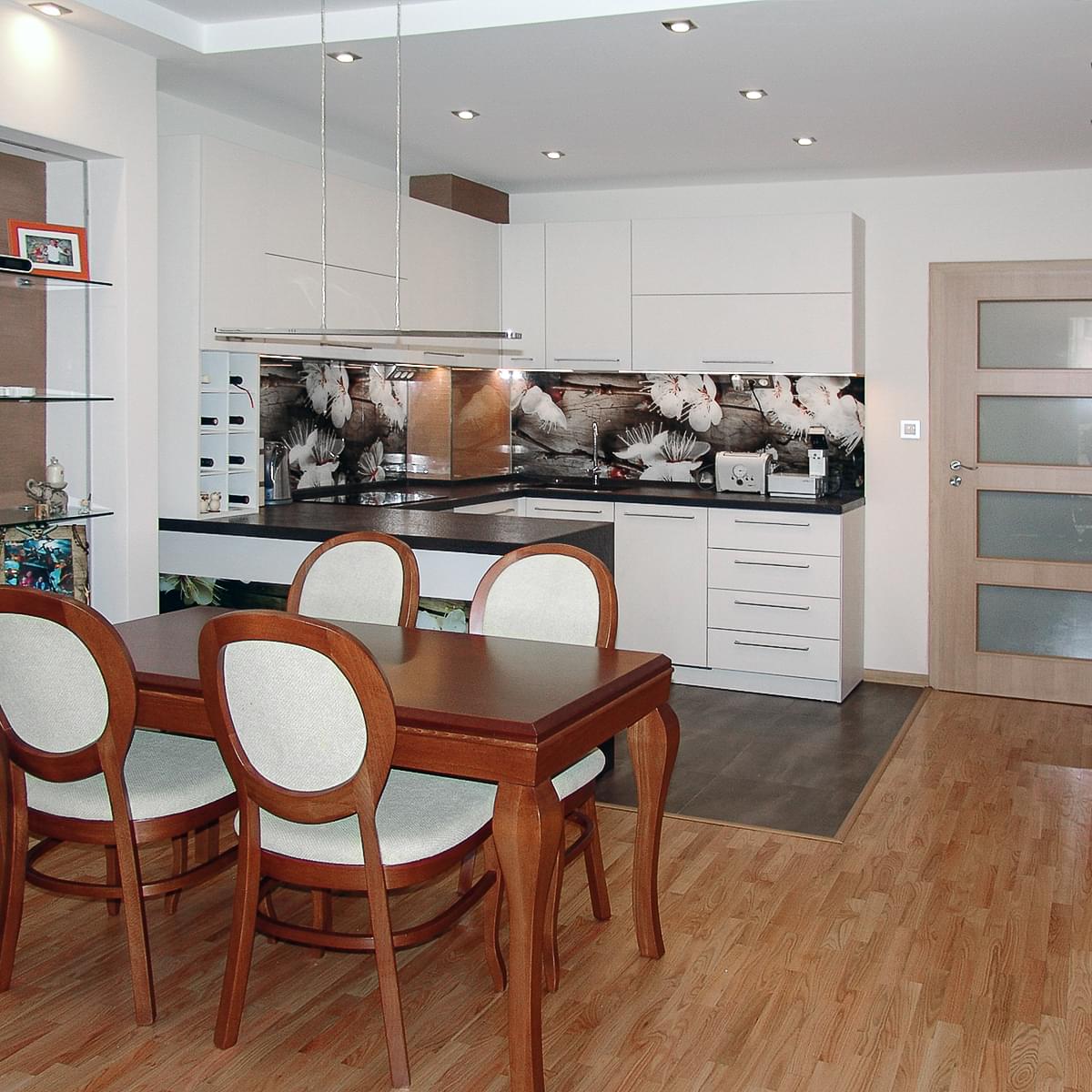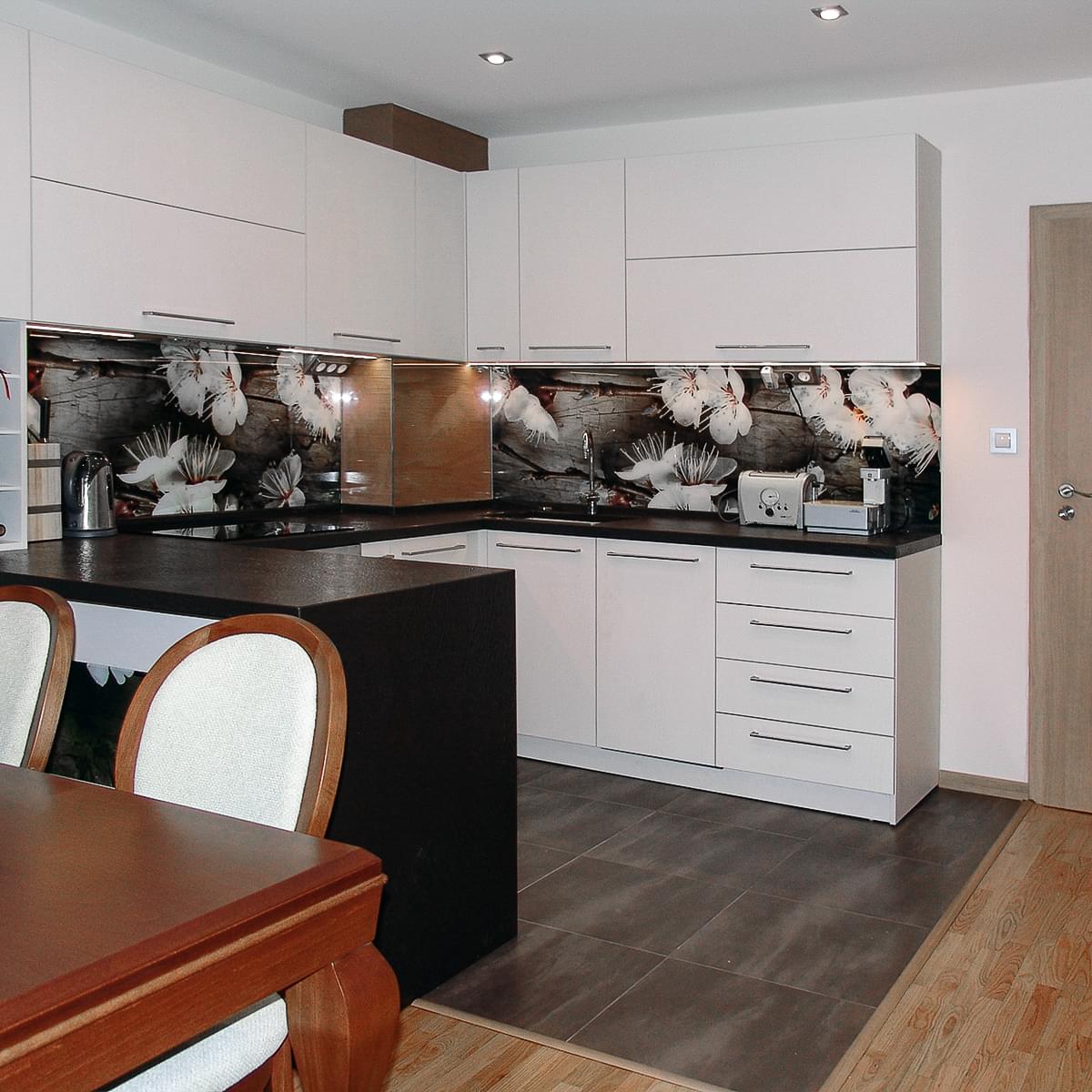 There is integrated lighting under the upper row of cupboards.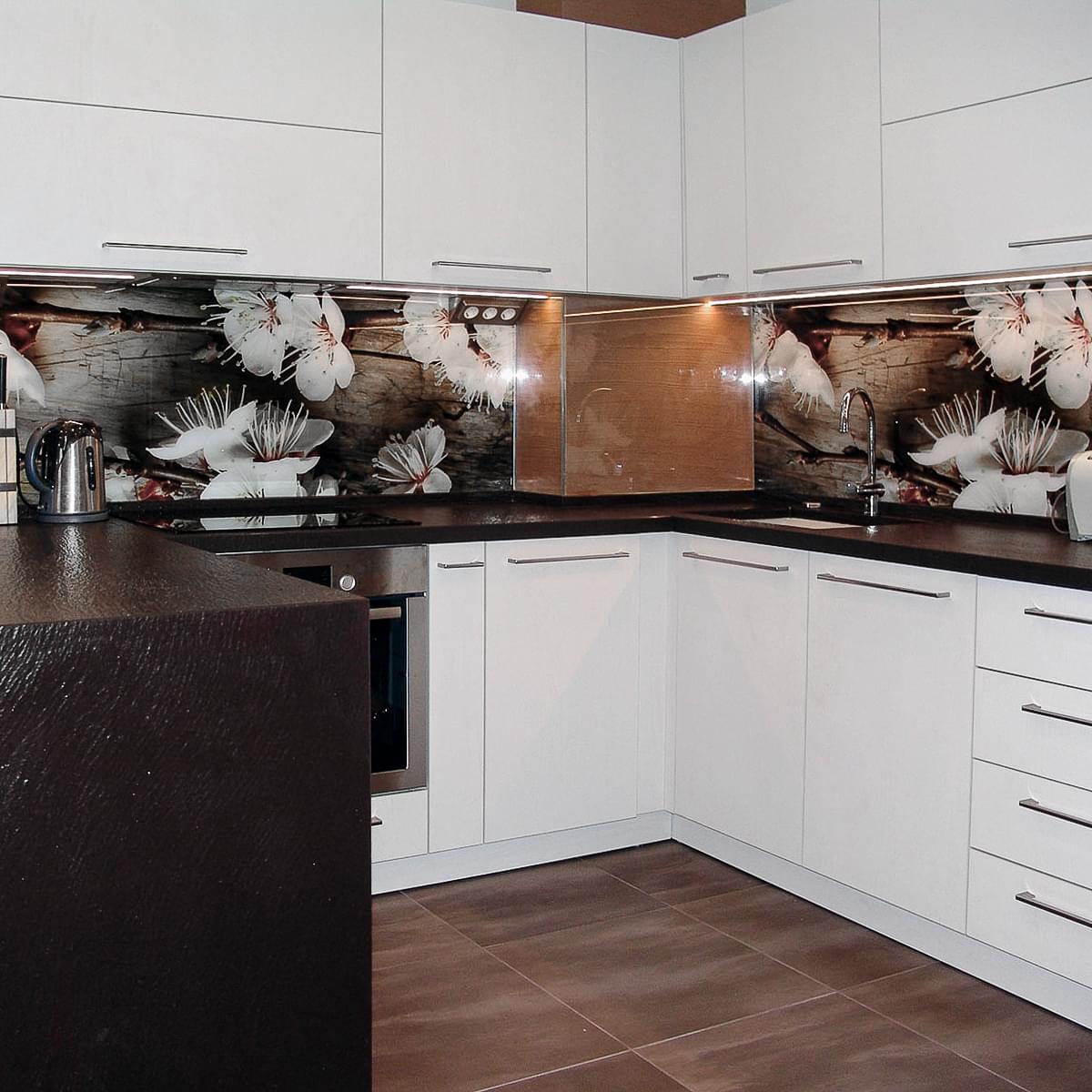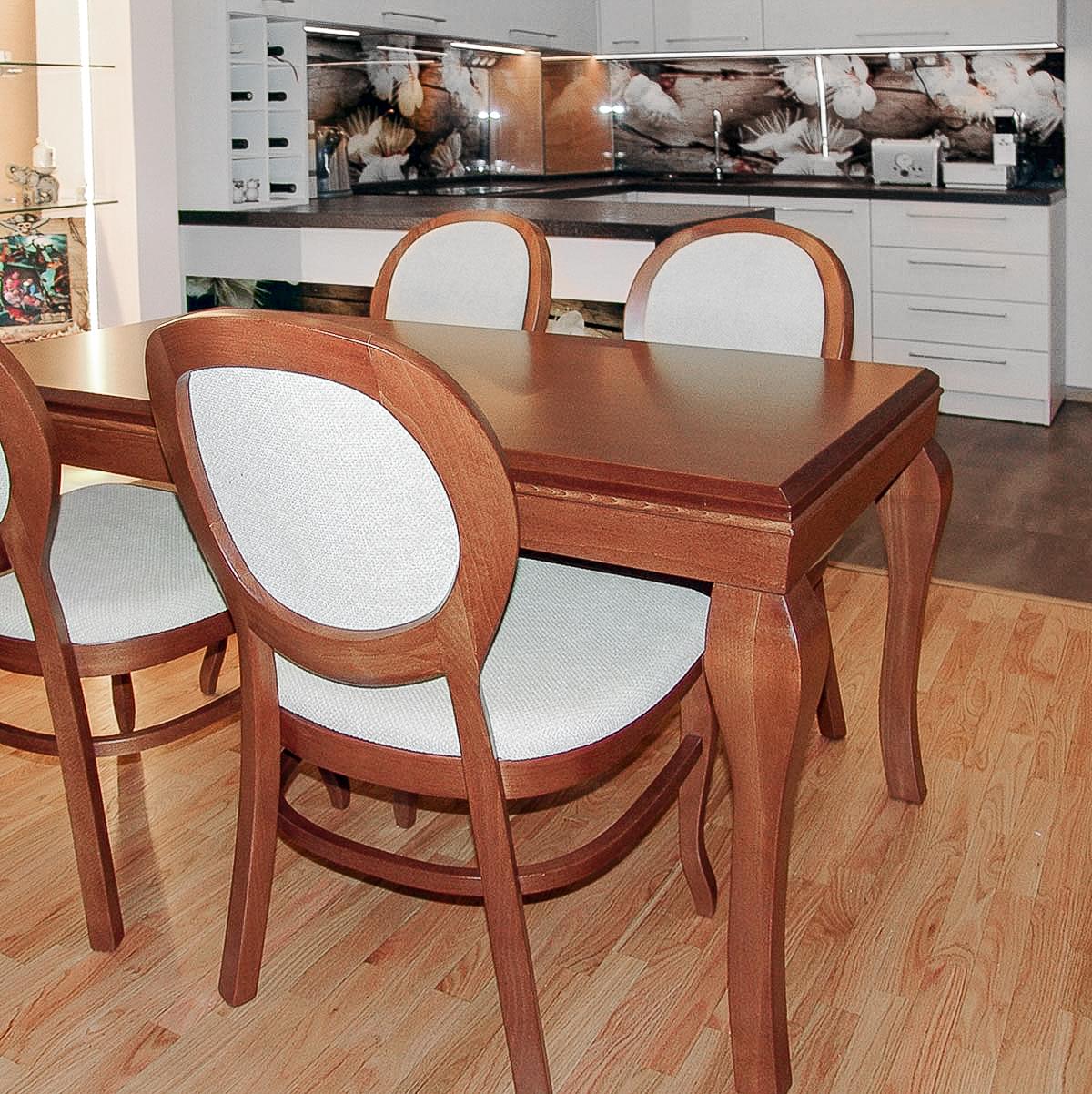 We have used quality sliding mechanisms, as well as storage organisers for the drawers.