With a view
The kitchen island is an excellent solution for modern kitchen furnishing. You can sit down for a quick breakfast, a cup of coffee or a glass of wine, having a chat with the person preparing the food.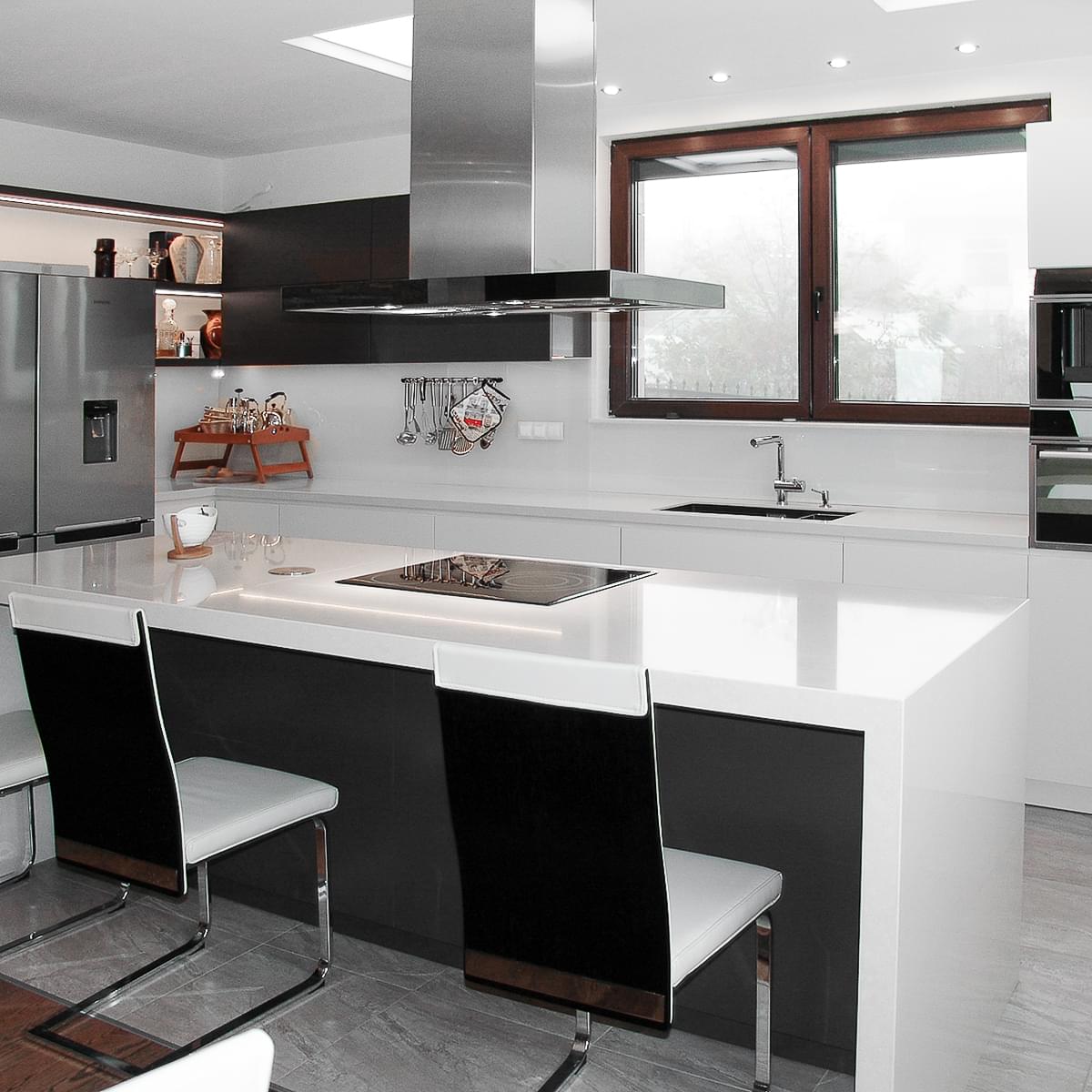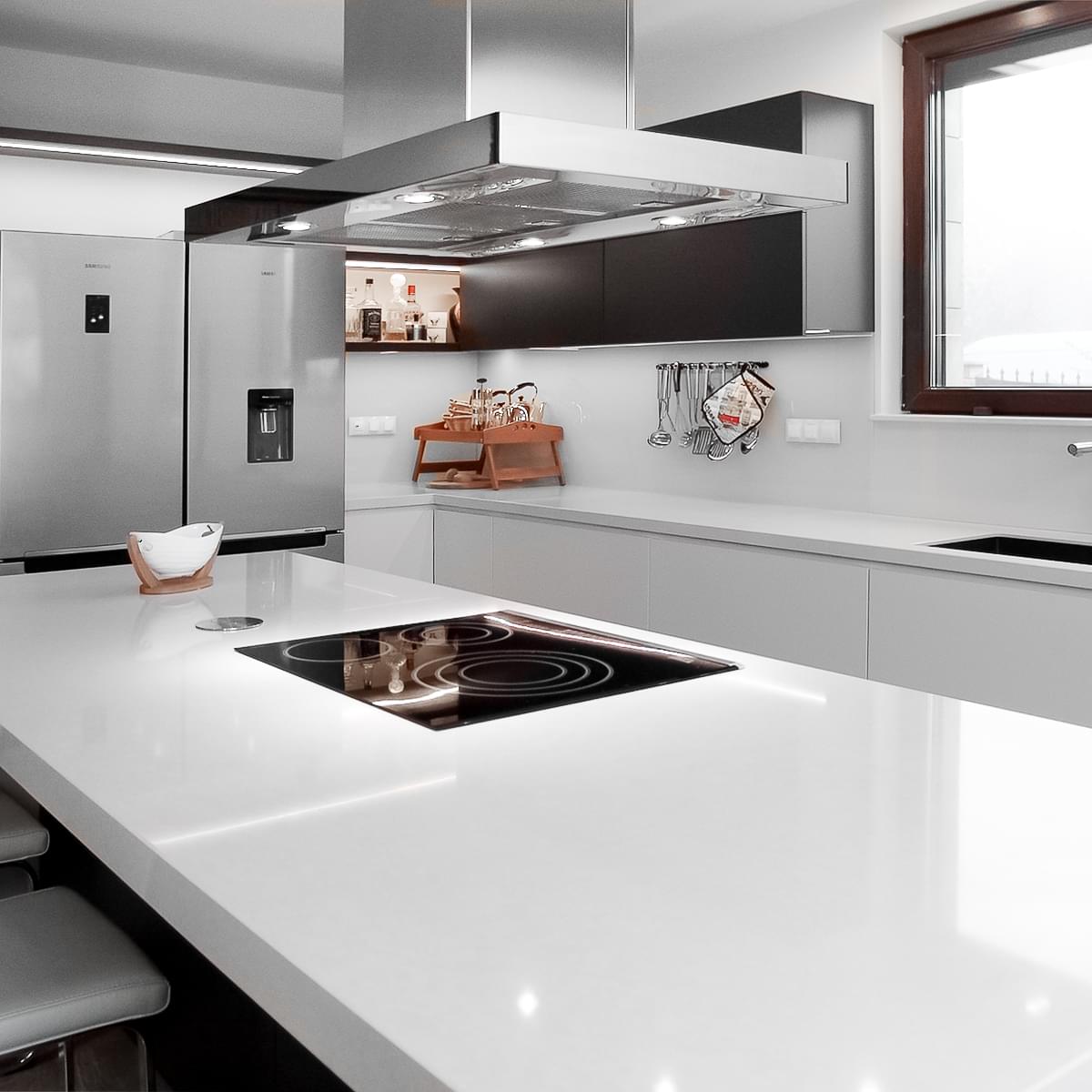 The bar counter is emphasised by a wide inverted U-shaped frame made of engineered stone in white, which contrasts with the base. Engineered stone is a material with excellent technical characteristics and is easy to work with.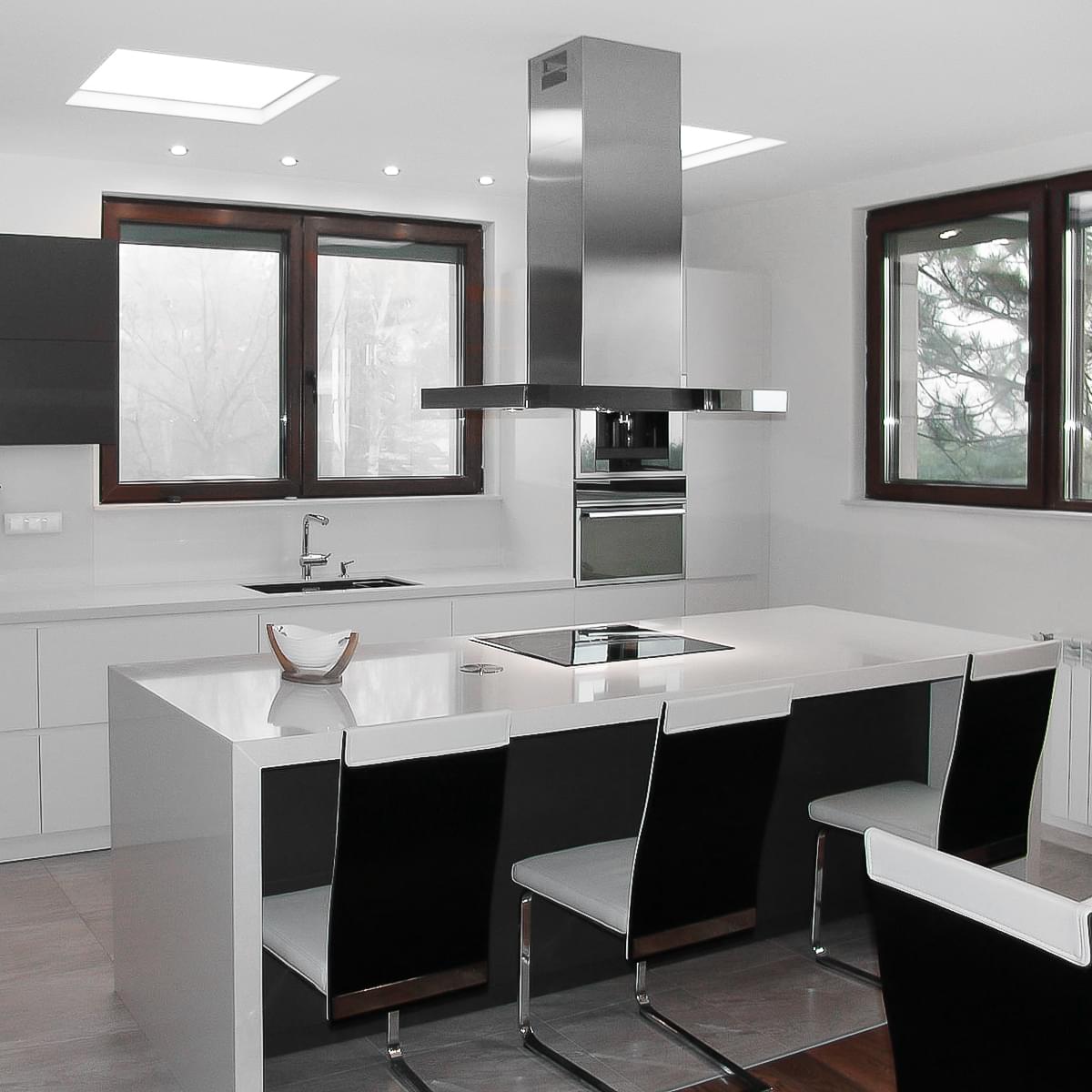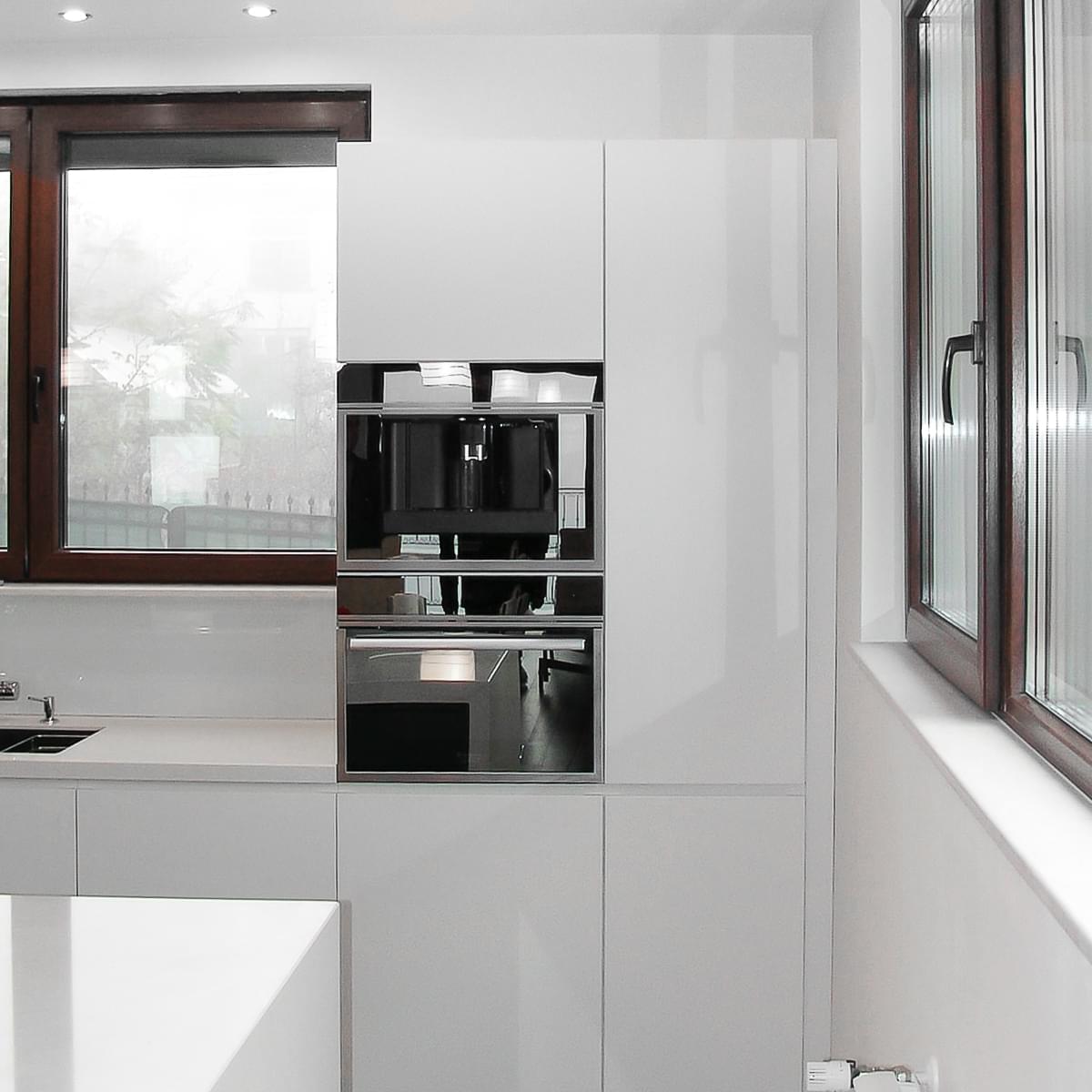 We have achieved a great level of precision when integrating the electrical appliances in the custom furniture. The integrated handles, hidden from view also contribute to the minimalistic design.