Fairy tale in white
Custom furniture for a small kitchen with everything necessary. An original solution for a storage cupboard and an additional pull-out countertop.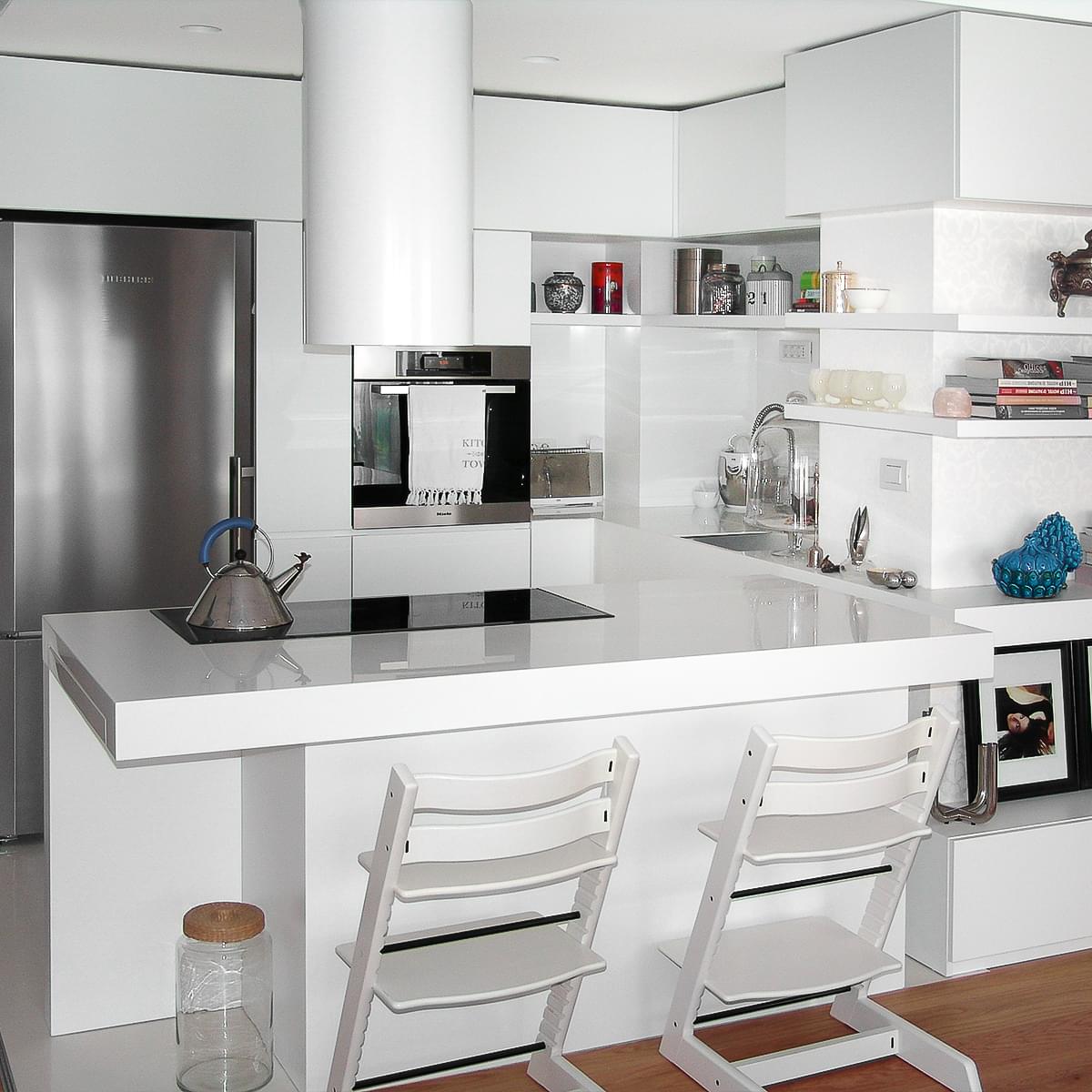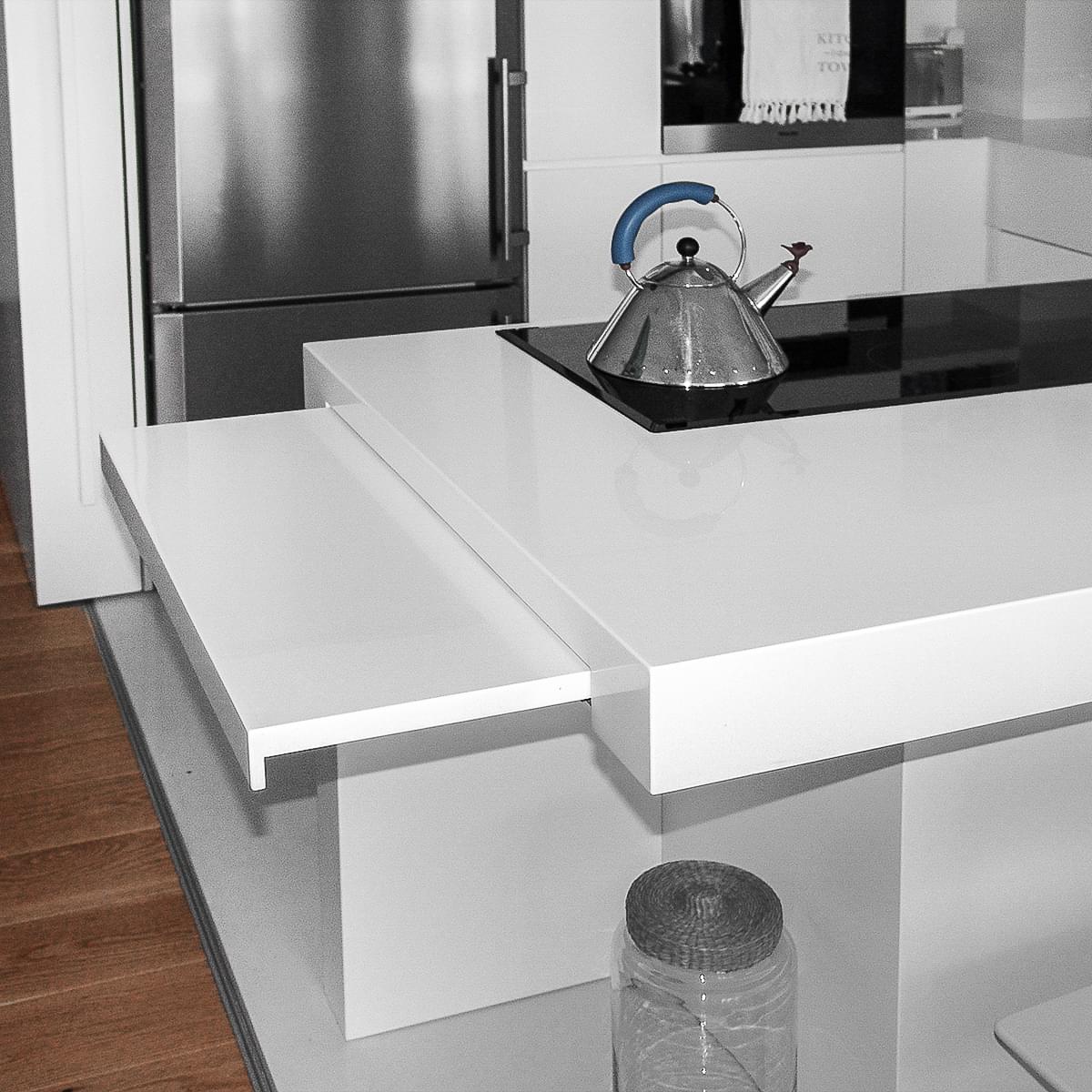 The high-class mechanisms used allow for the optimal personalised solution for every home. The counter and the additional pull-out countertop are made of stone slabs.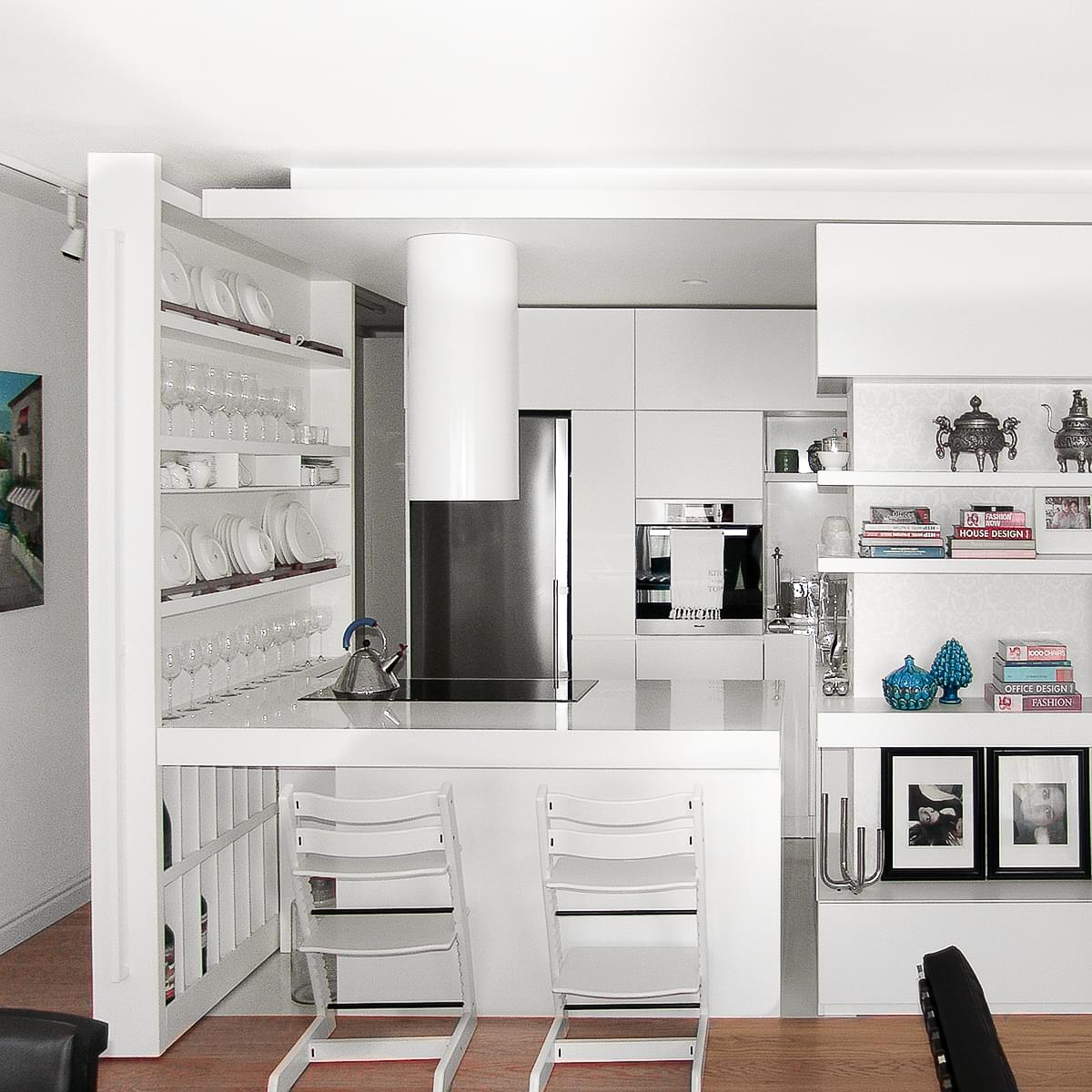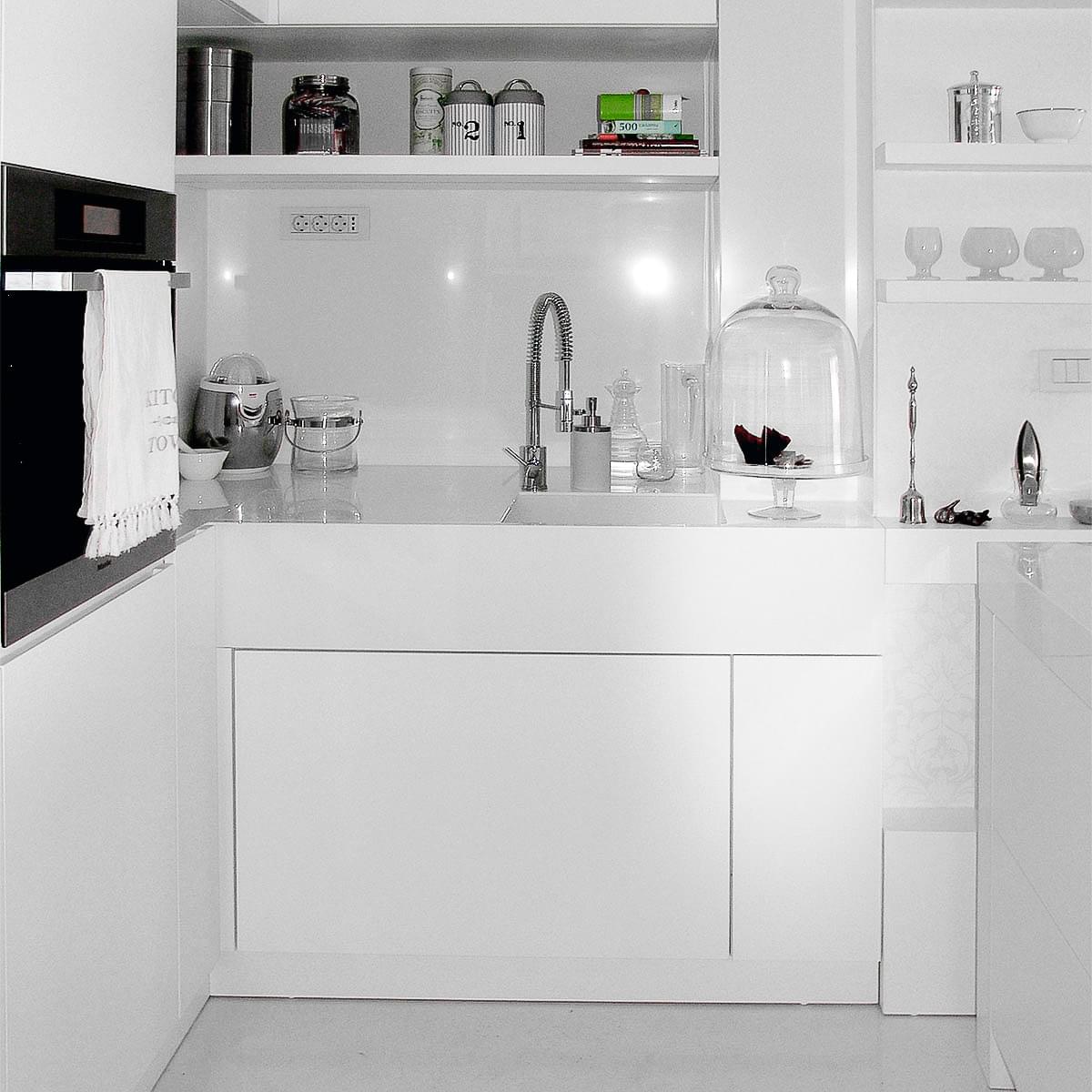 The cooking counter is transformed into an integral part of the smooth work surface in the kitchen.