Peace, comfort and functionality
Design by Violeta Todorova, SET-UP studio
The high quality hardware of the kitchen furniture allows us to create furnishing, in which the smallest spaces are utilised and the load can be heavier without jeopardising its durability. All furniture is integrated into the cupboards to achieve a well-rounded look. The face of these kitchen cupboards is covered with natural veneer in a warm colour on the bottom and brown paint on the upper row.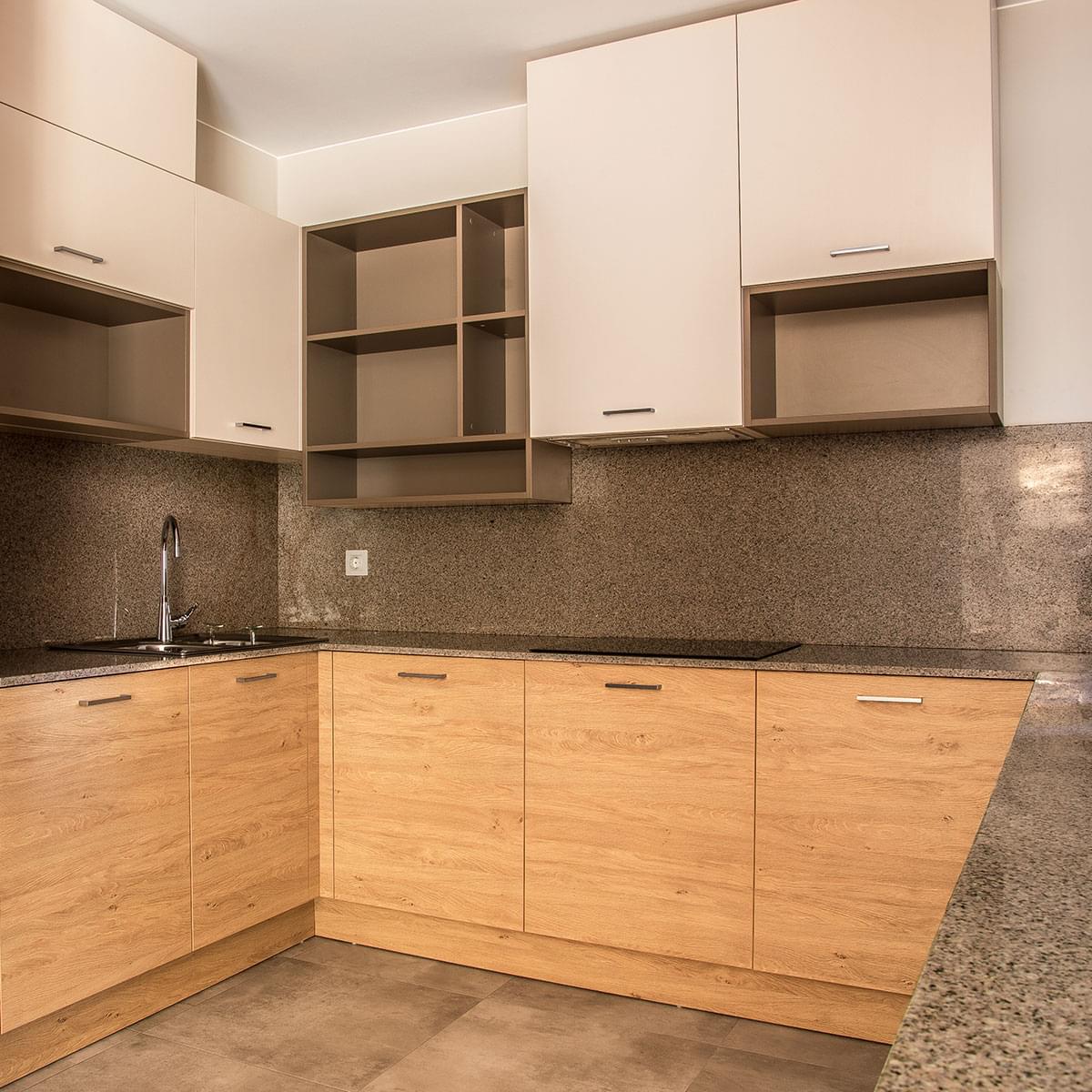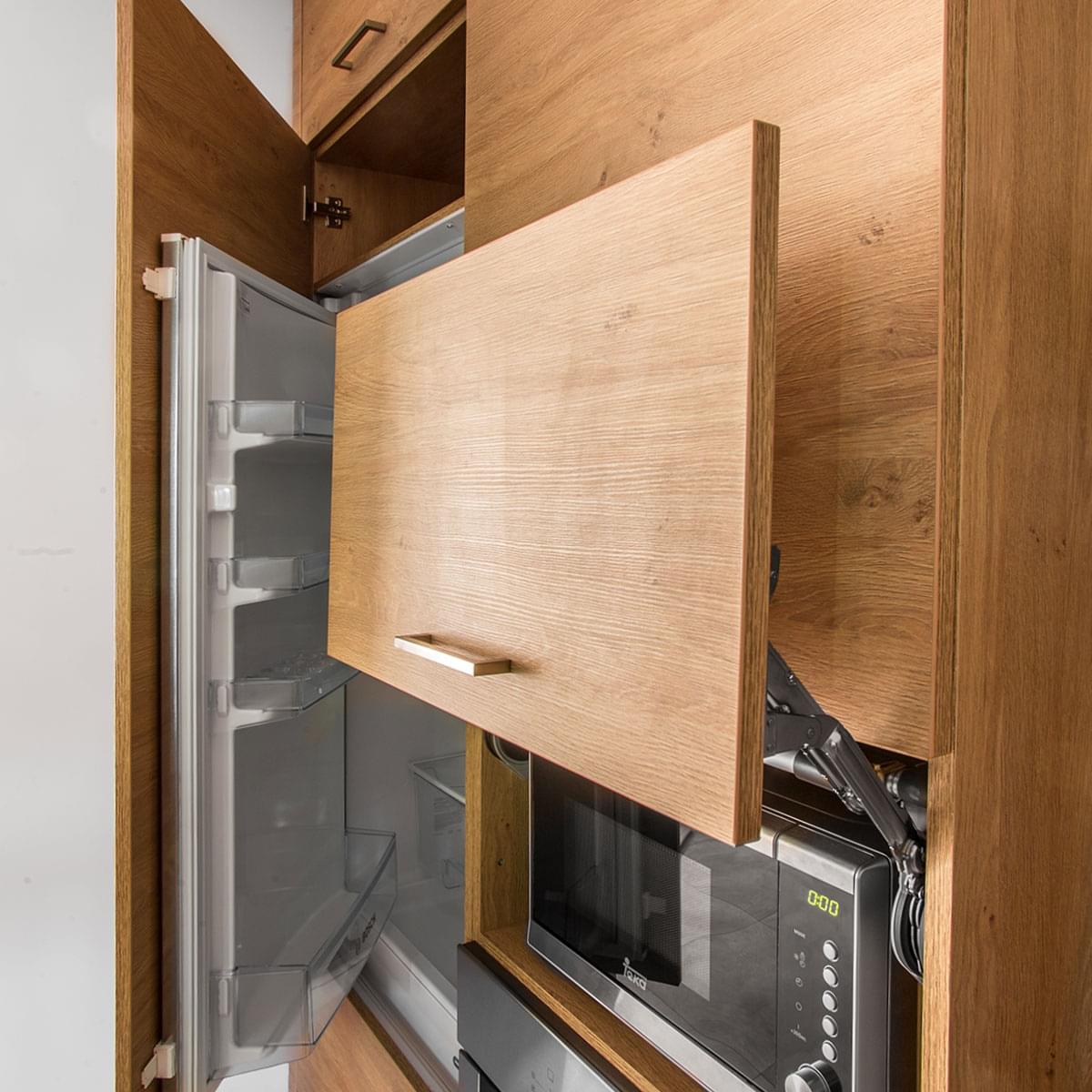 The practicality of the furniture is important for the successful and functional furnishing of every home. The appearance of the furniture and the aesthetic pleasure we receive from it, however, are no less important. In the living room of our customers' home we created a custom decorative wall out of MDF in an original design in white, with round recesses of different size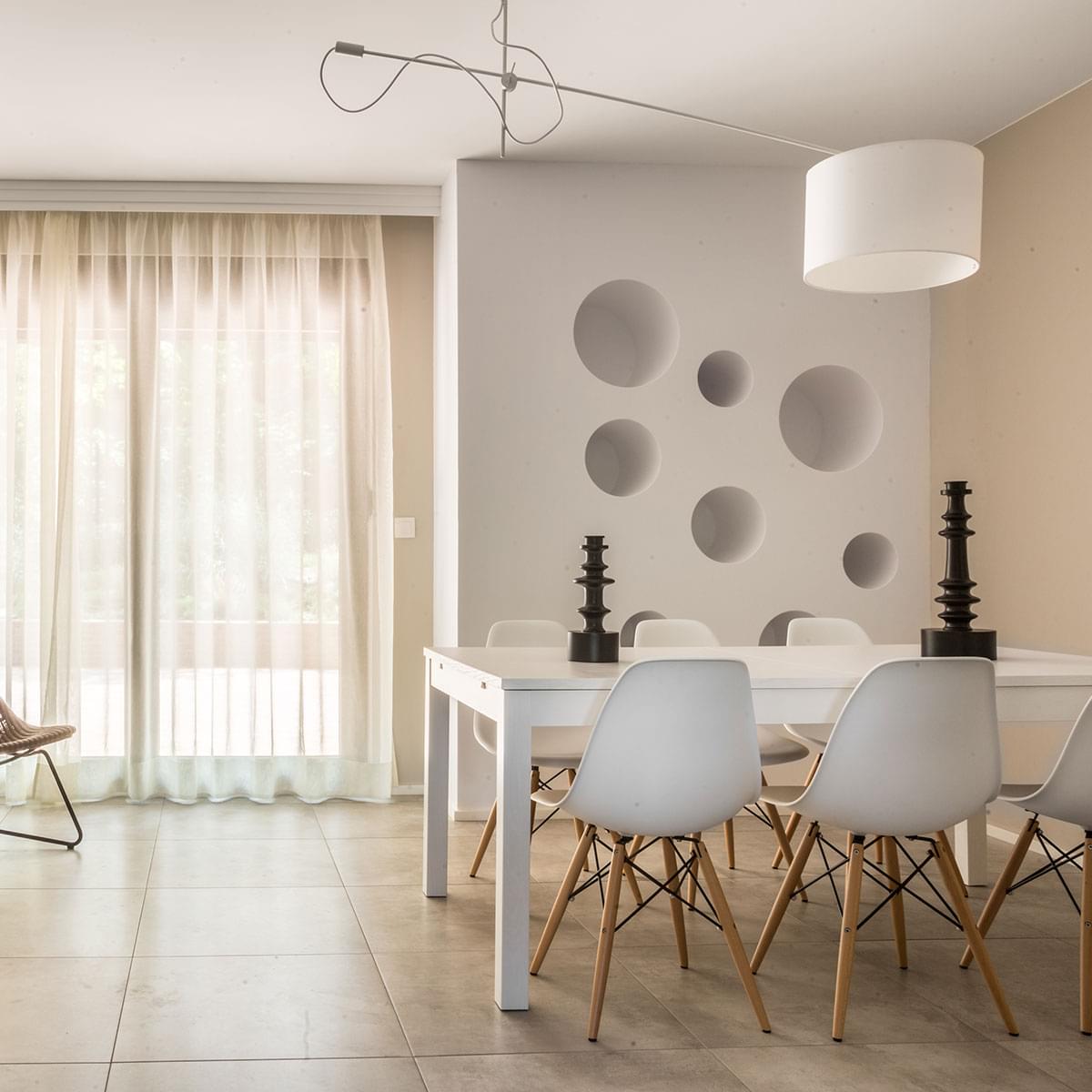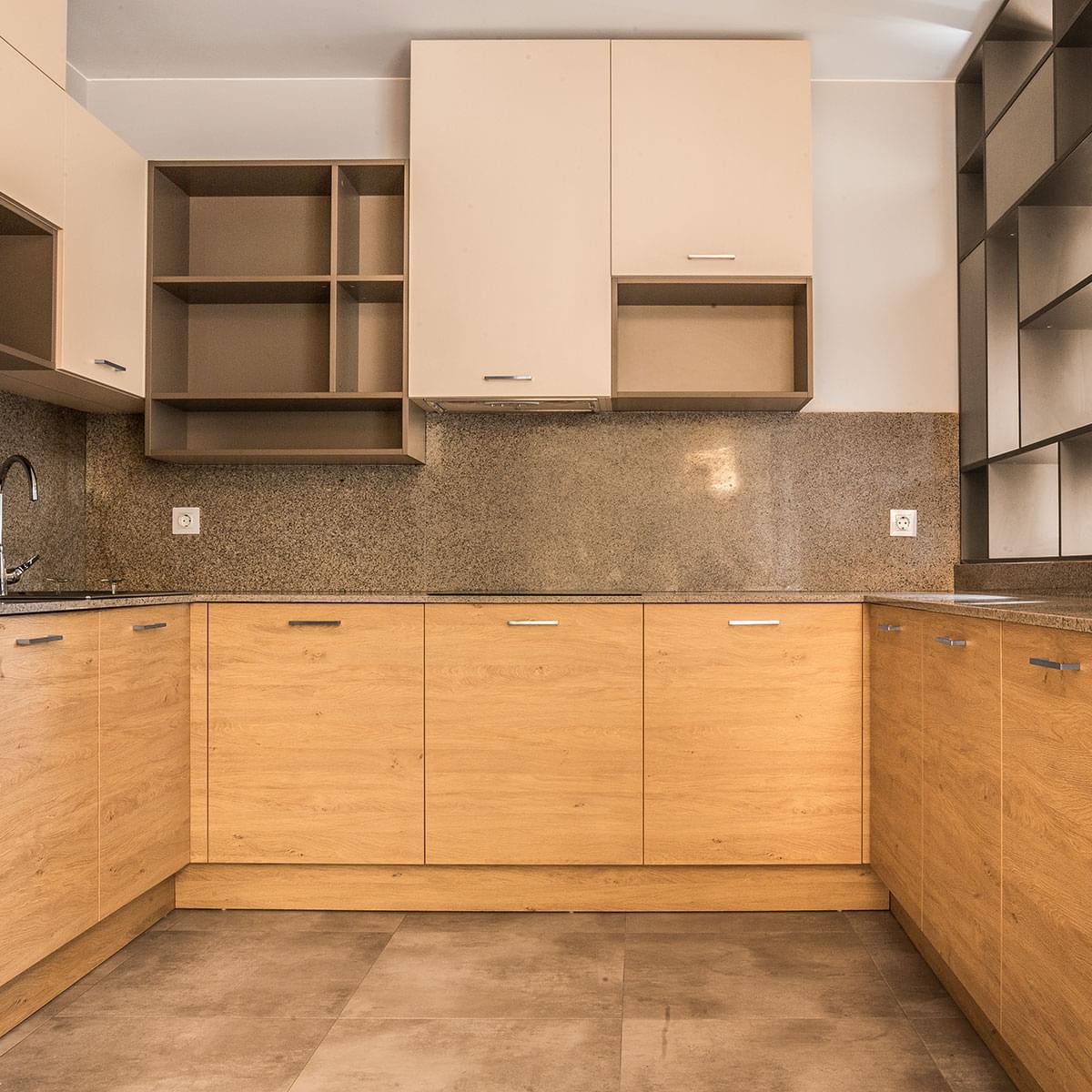 The natural veneer used for the furniture facing gives a distinctive sense of warmth in the home atmosphere. In this case the tone of the wood for the headboard is matched with its brown textile upholstery. The large wardrobe has compartments of different size and functions: cupboards as well as drawers. The finish here is white paint and natural veneer for the recess.