Balance and elegant solutions for furnishing
Design by Violeta Todorova, SET-UP studio
A stylish kitchen, compliant with the requirements of the classic style, but modern times as well: it is equipped with all modern conveniences housewives need. The electrical appliances are integrated into the cupboards. The space is rationally arranged, so that the person cooking can go wild, knowing the kitchen and feeling confident in their actions. The decorative elements, as well as the distinctive door panels, have an additional charm.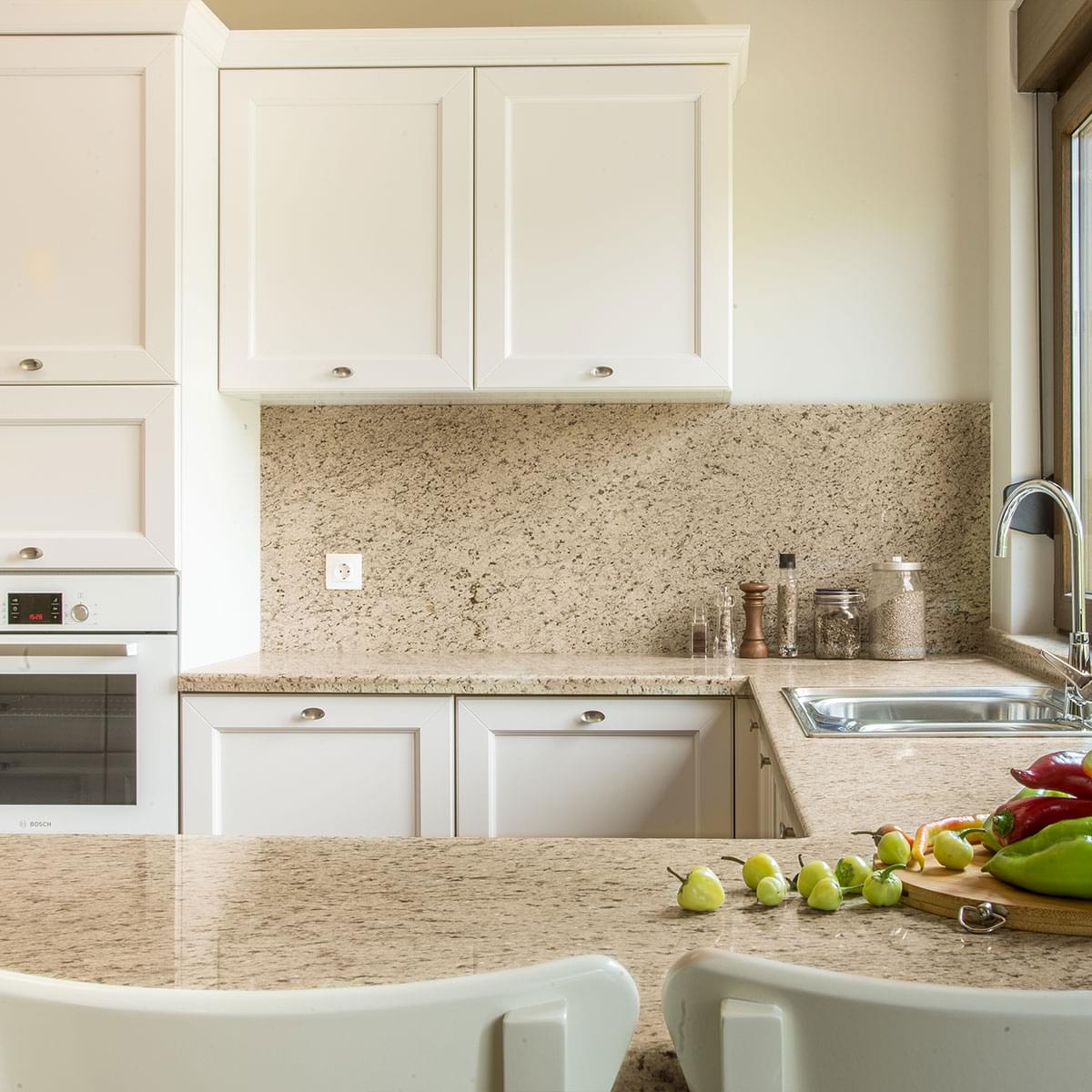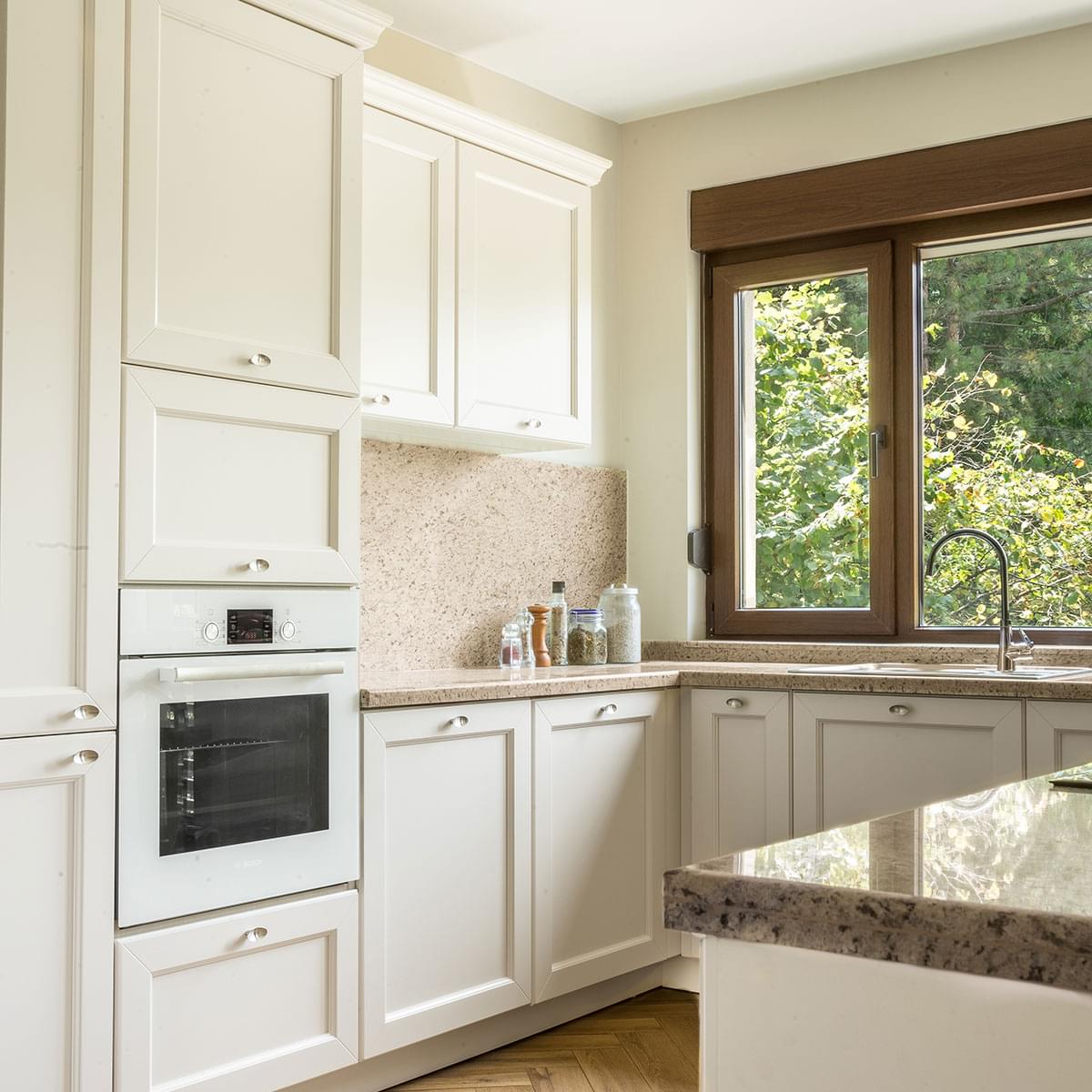 Sometimes the combination of a few materials in the production of furniture can work miracles on the senses. The TV stand which we created for the living room is with two types of finish – veneer and paint. The unique element is the leather handles.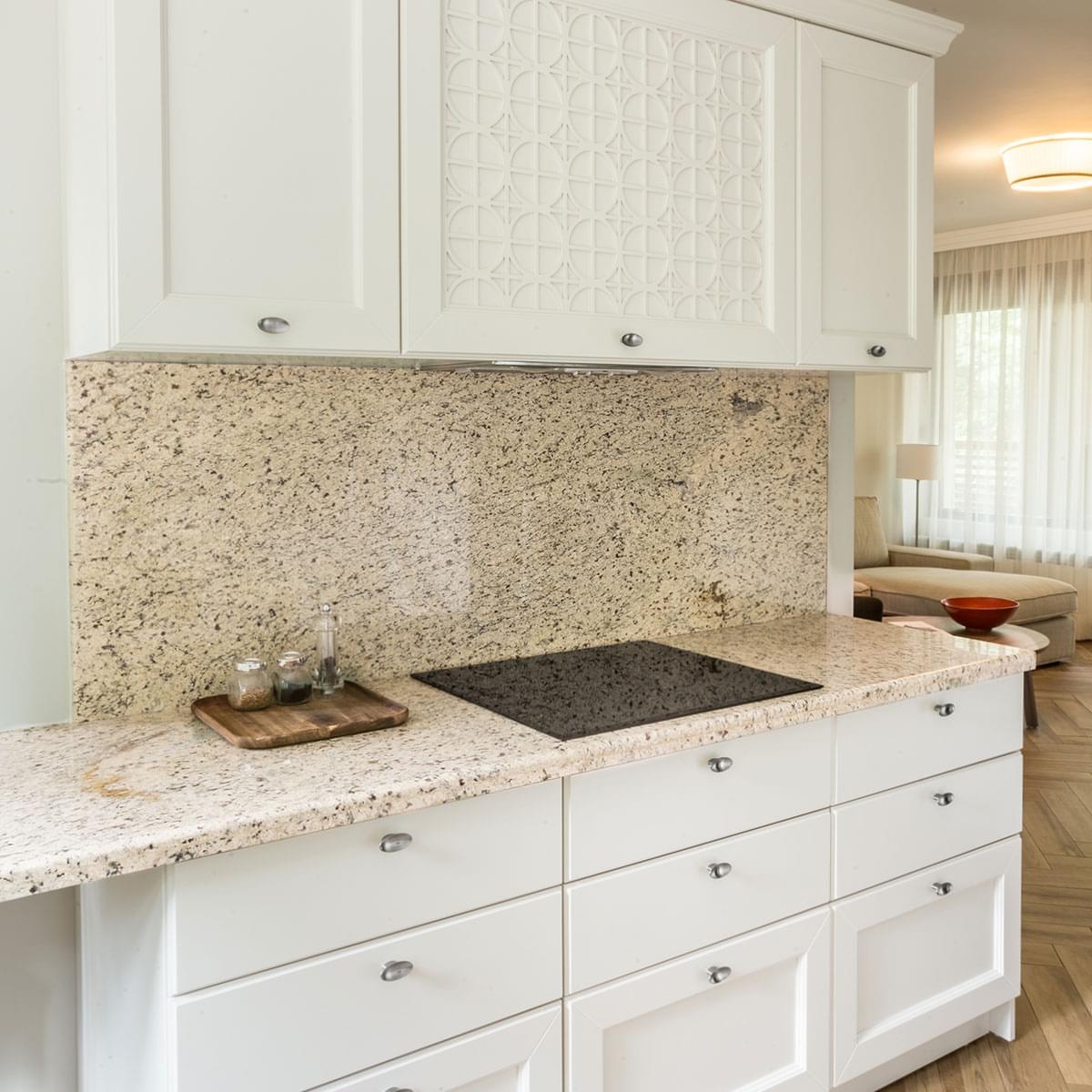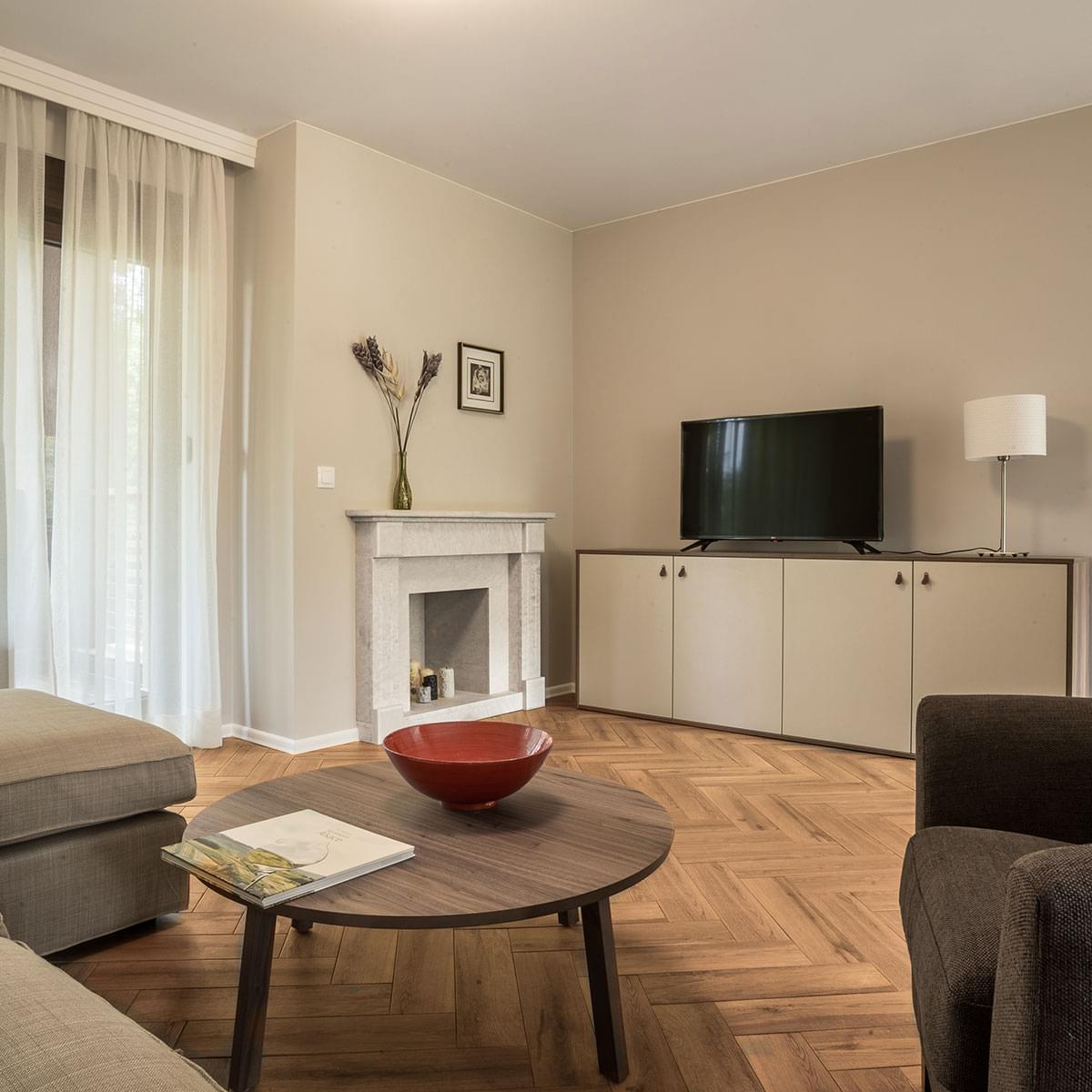 With the characteristics of the different materials, complementary colours and textures, we created designer bedroom furniture. A Big upholstered bed with a quilted upholstered headboard with the same fabric reaching up to the ceiling. Tall white cupboards instead of the standard nightstands. A large storage system on the opposite wall with a place provided for a TV.чета.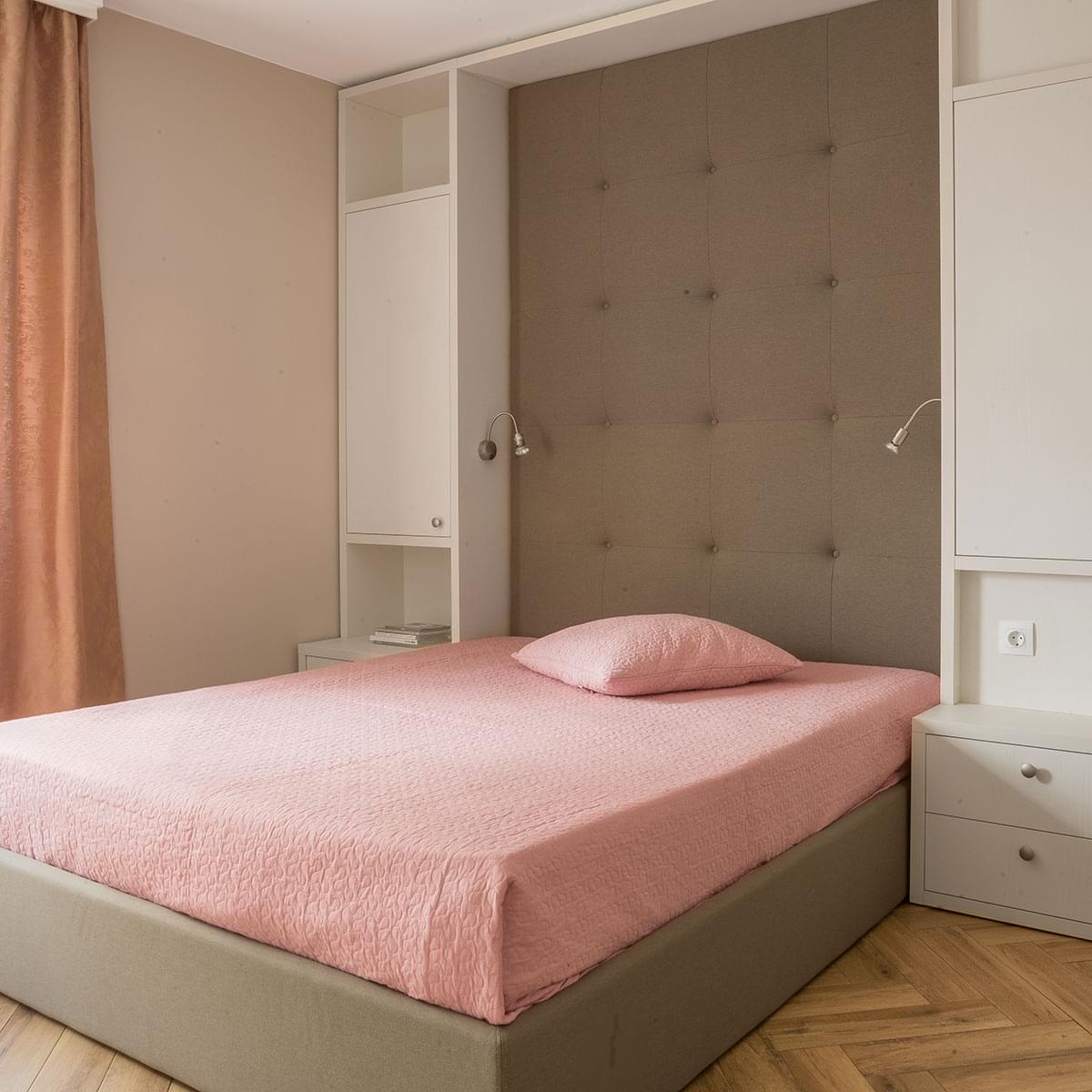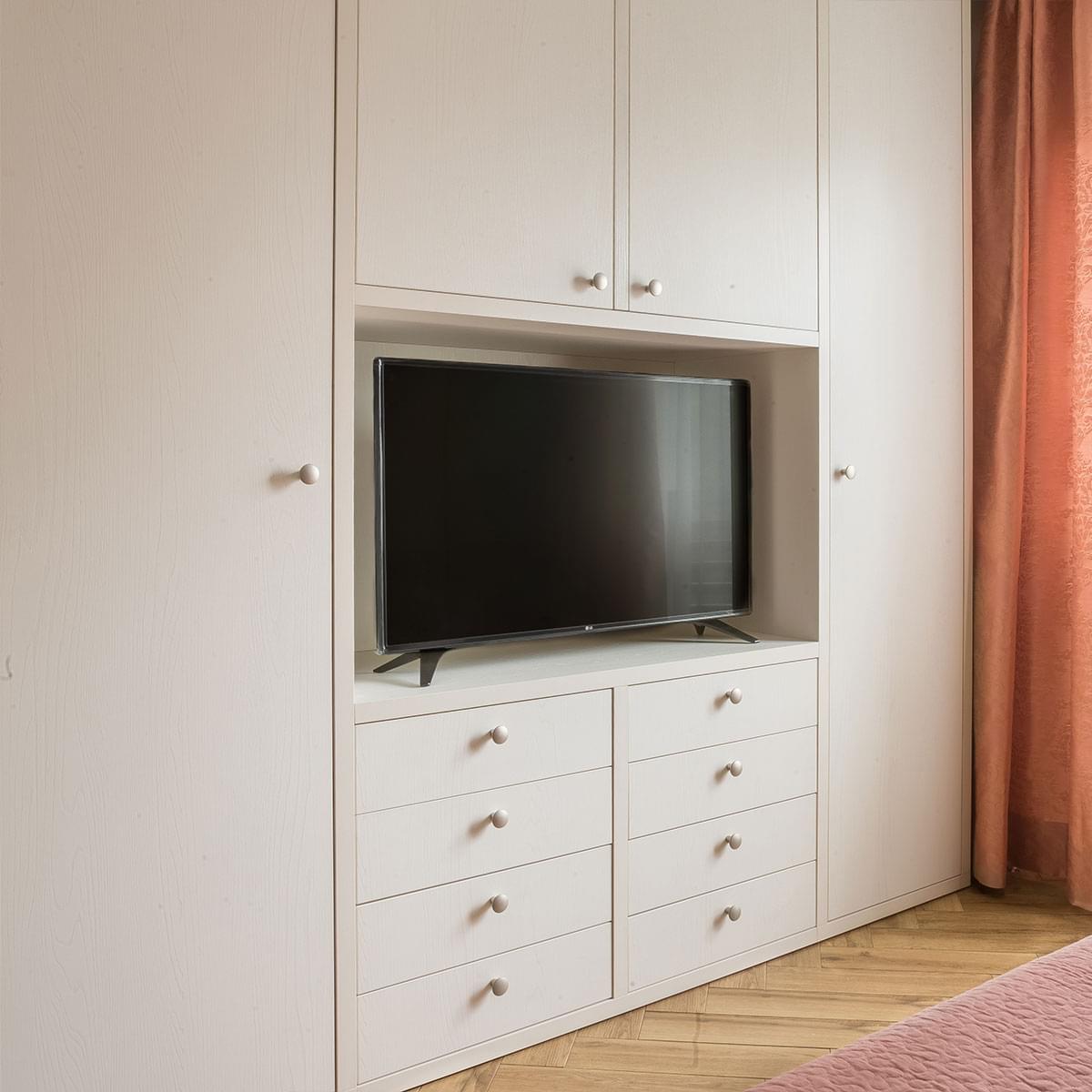 The bathroom furniture should match the chosen tiles and sanitary ware. If they are multicoloured and resemble a patchwork with motifs of antique ant medieval frescoes, the furnishing should comply with the preferred style. The engineered stone for the countertop in one of the bathrooms imitates marble, and the cupboard under the sink in the other bathroom is simple, with no decorations, to avoid looking superfluous.