Opens with one touch
A perfect combination of light and dark elementsof the furniture. The counters and the backsplash are made of stone slabs. The upper row of cupboards opens with a single touch, thanks to the electrical power supply.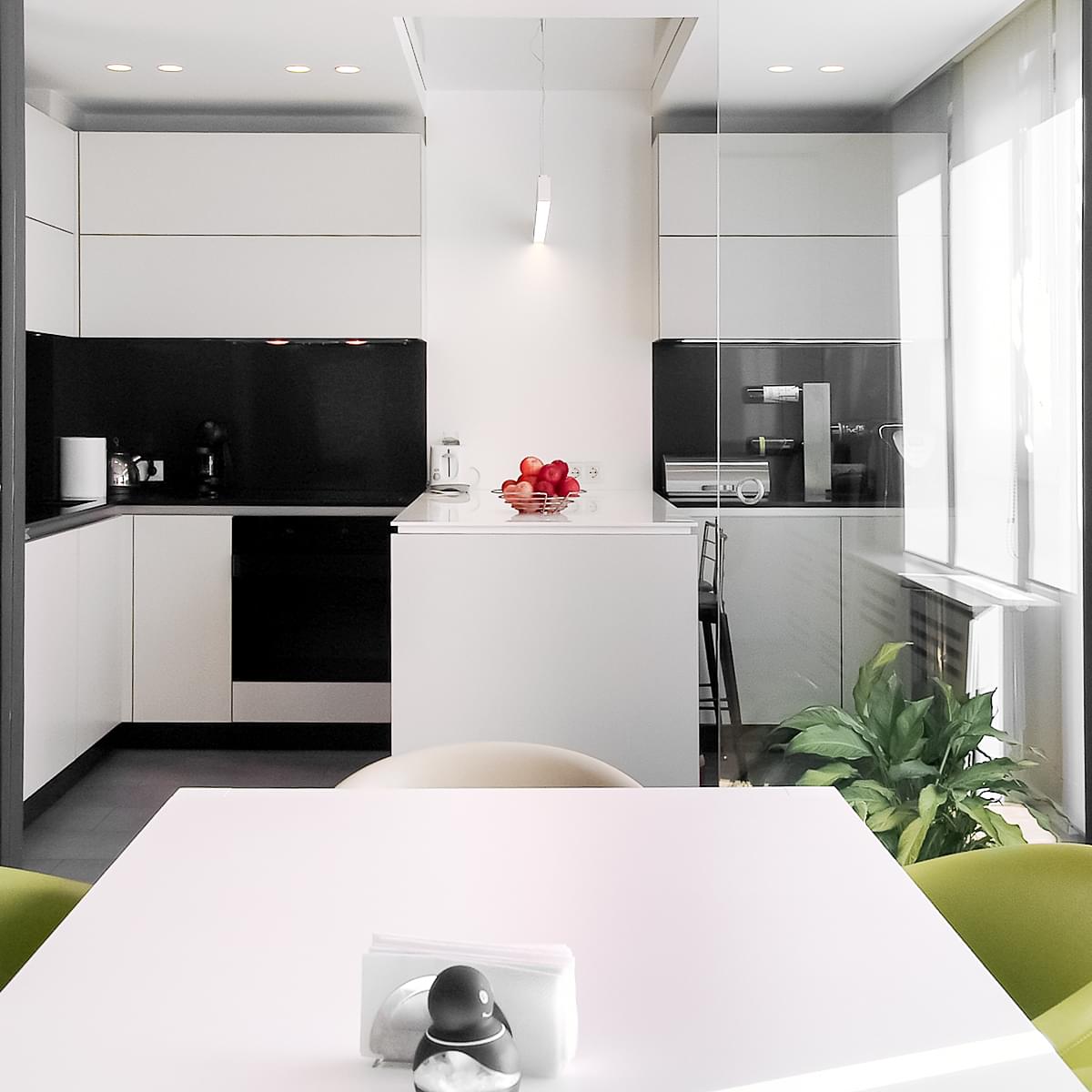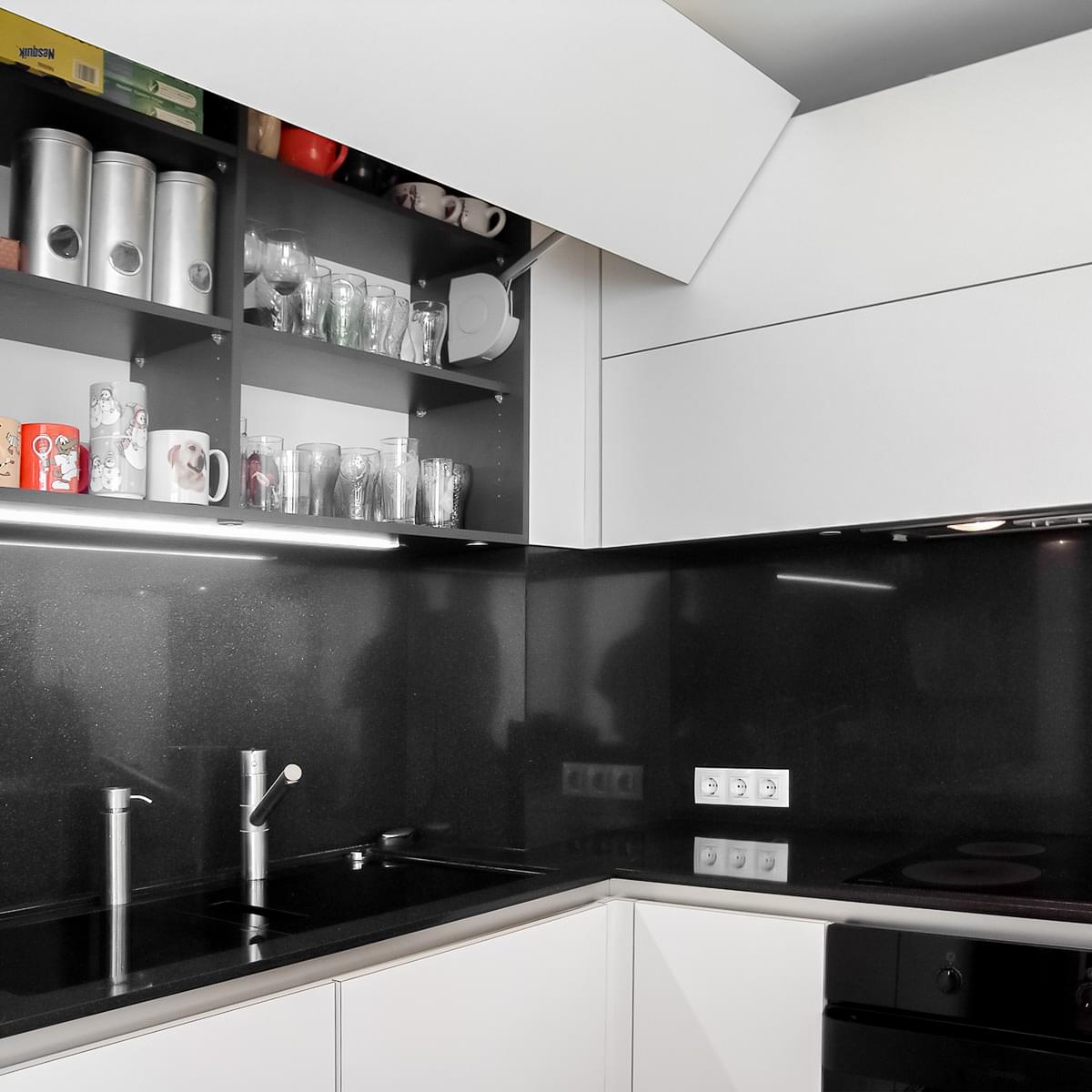 The lighting over the kitchen island provides enough light even for work that requires the greatest precision. The inner space is optimised in the most rational way. The island is also a cupboard with drawers of different size.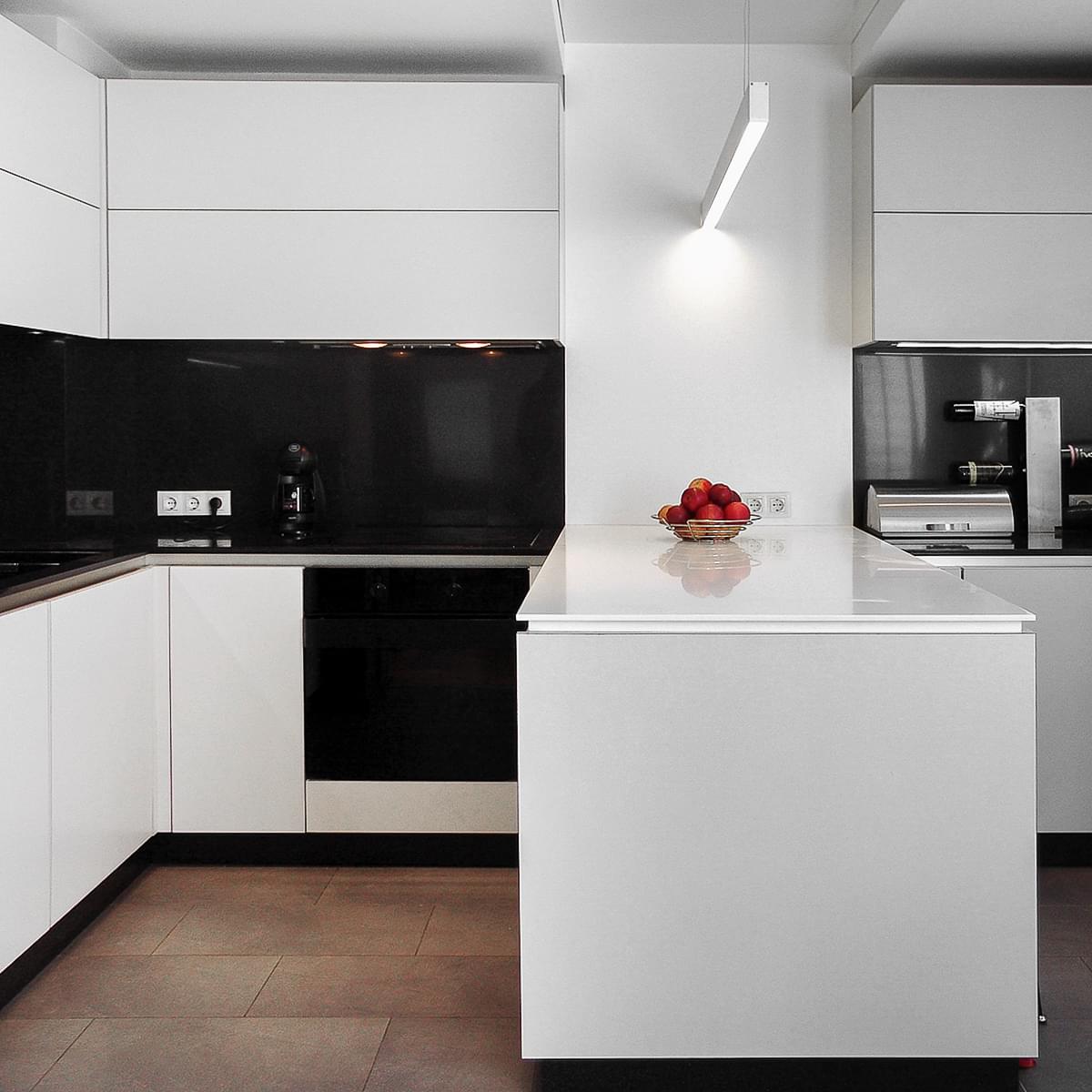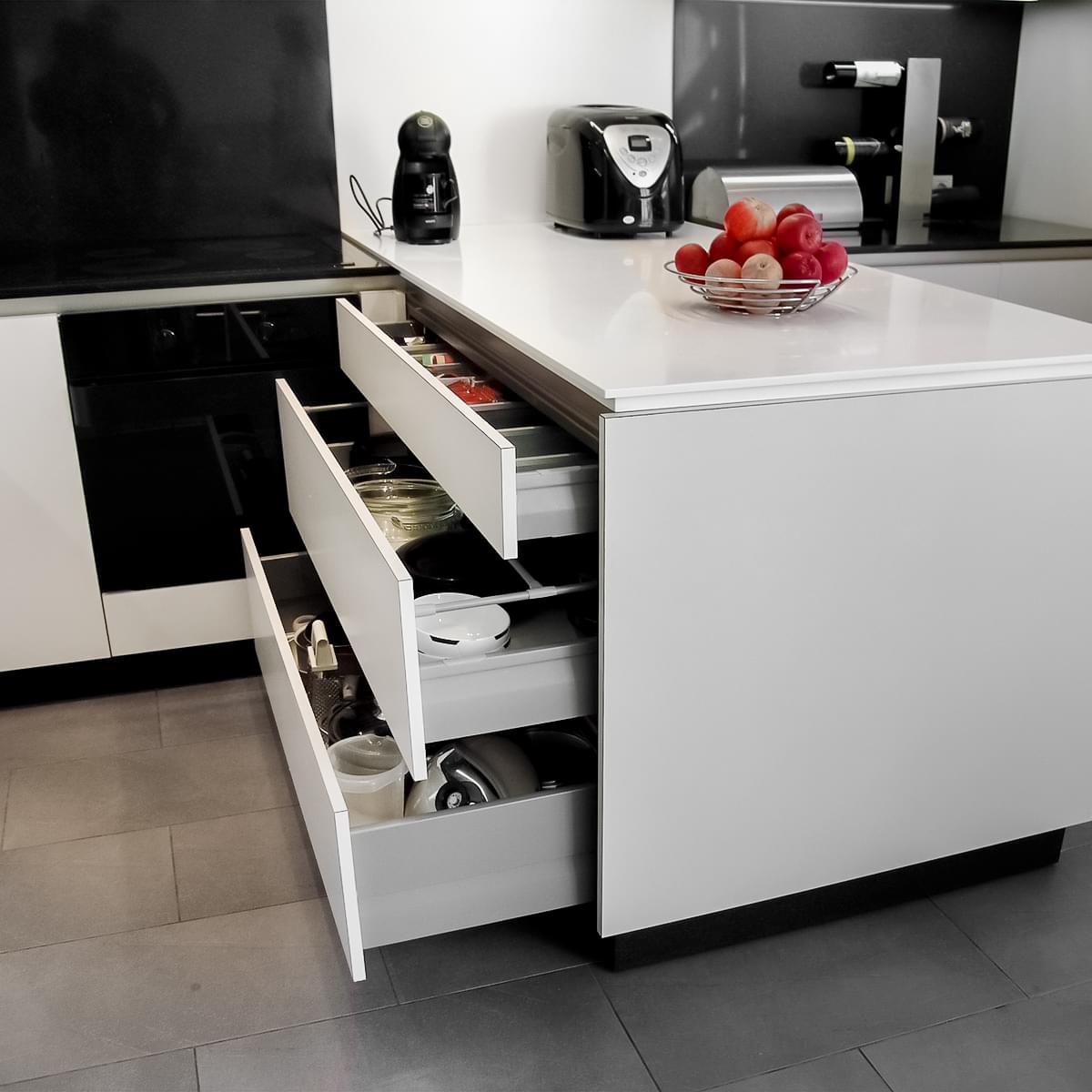 The high-quality sliding and lifting mechanisms allow for work effortlessly, even under heavier load.