With a place for flowers
Beautiful kitchen furnishing with a large table for the whole family. A modern combination of different furniture surfaces.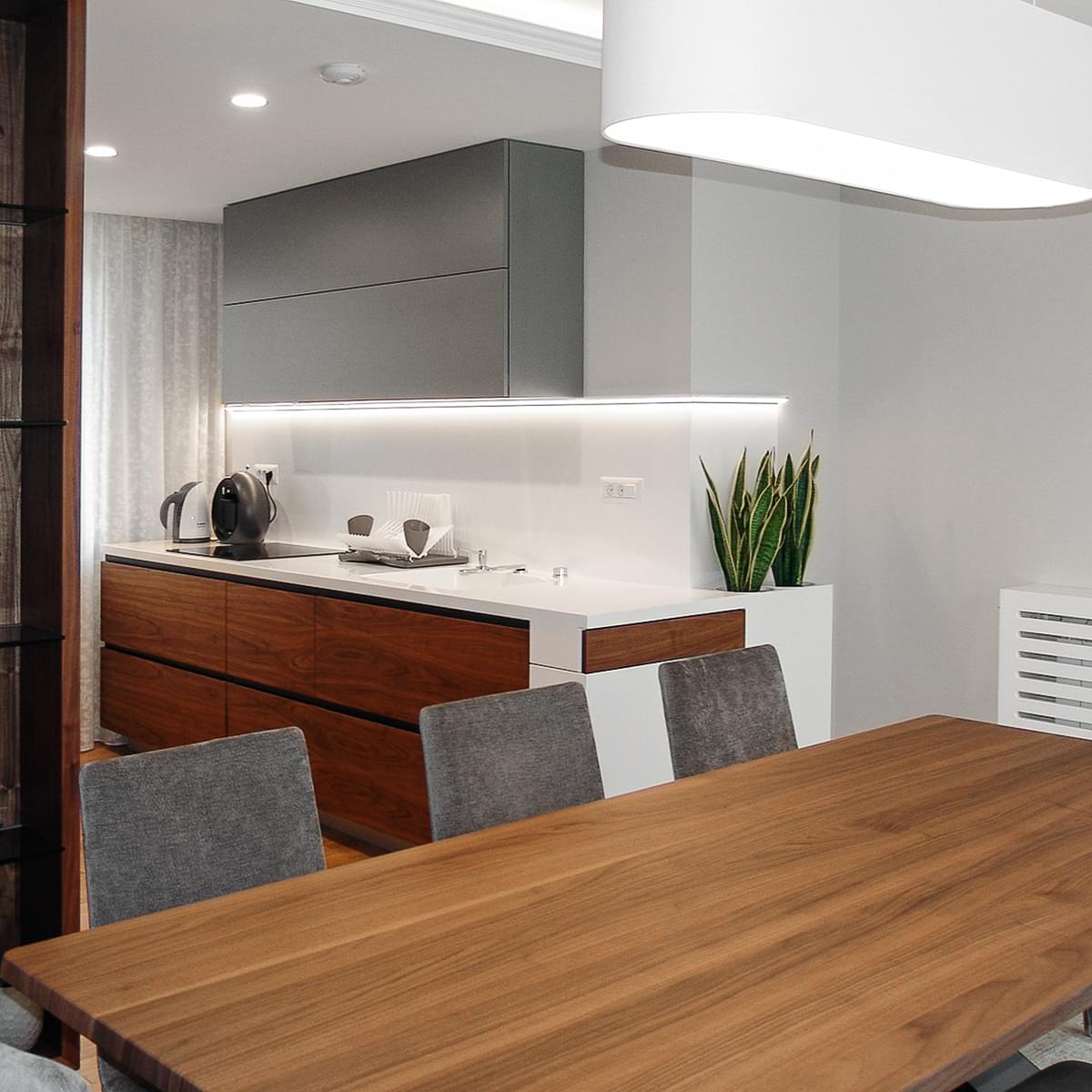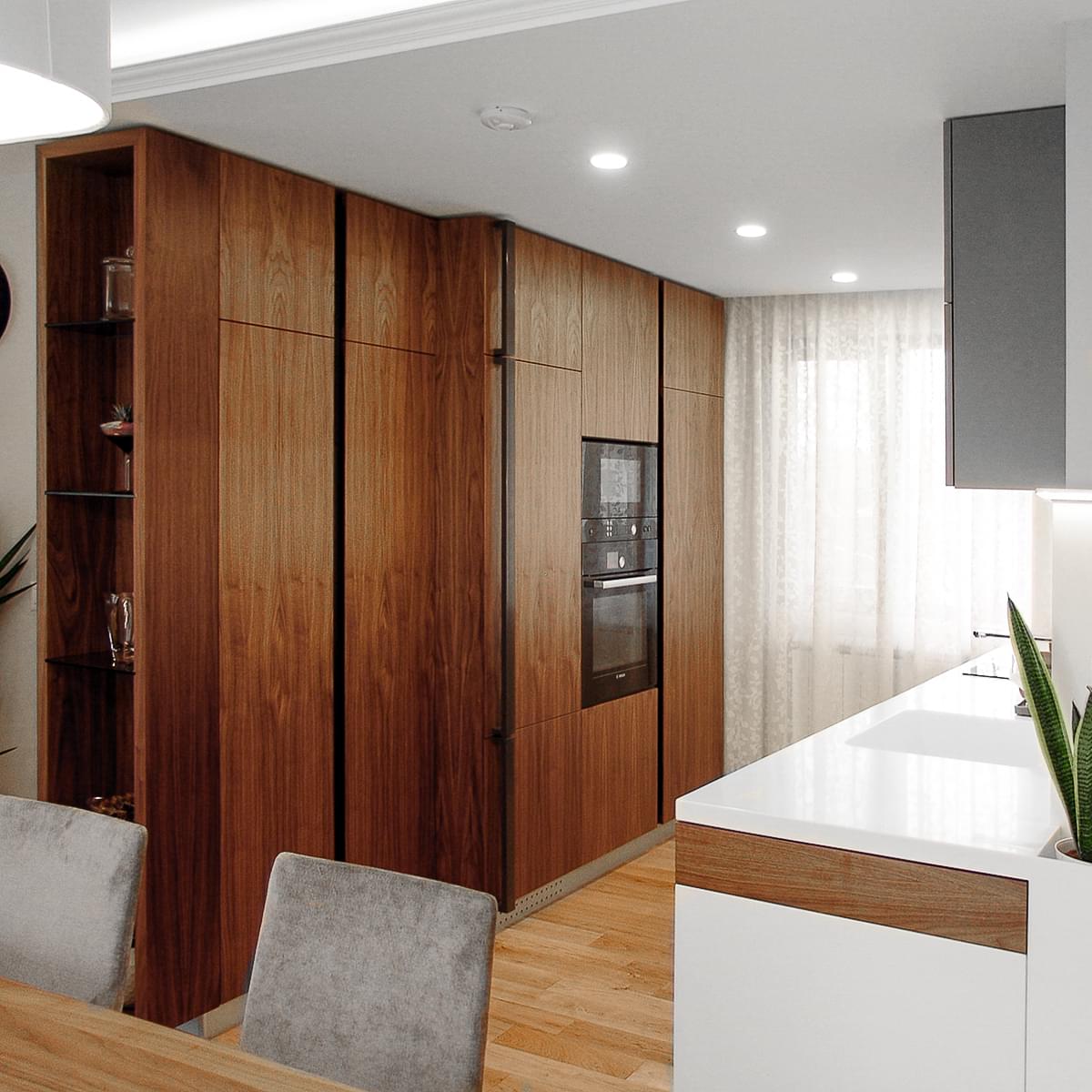 For the cupboards we used stained and lacquered MDF veneer in soft earth tones. The appearance is simple and clean, which is achieved with the integrated handles.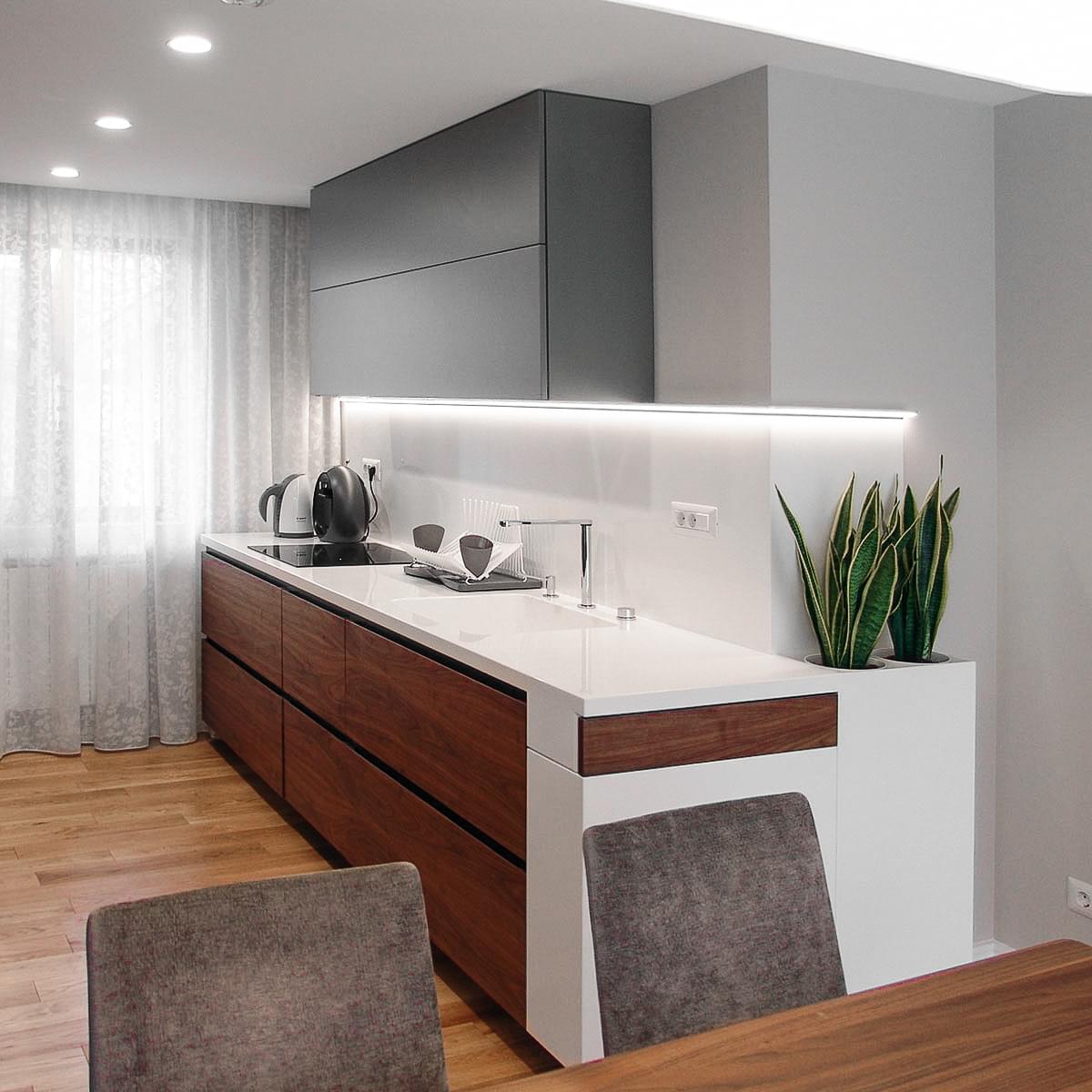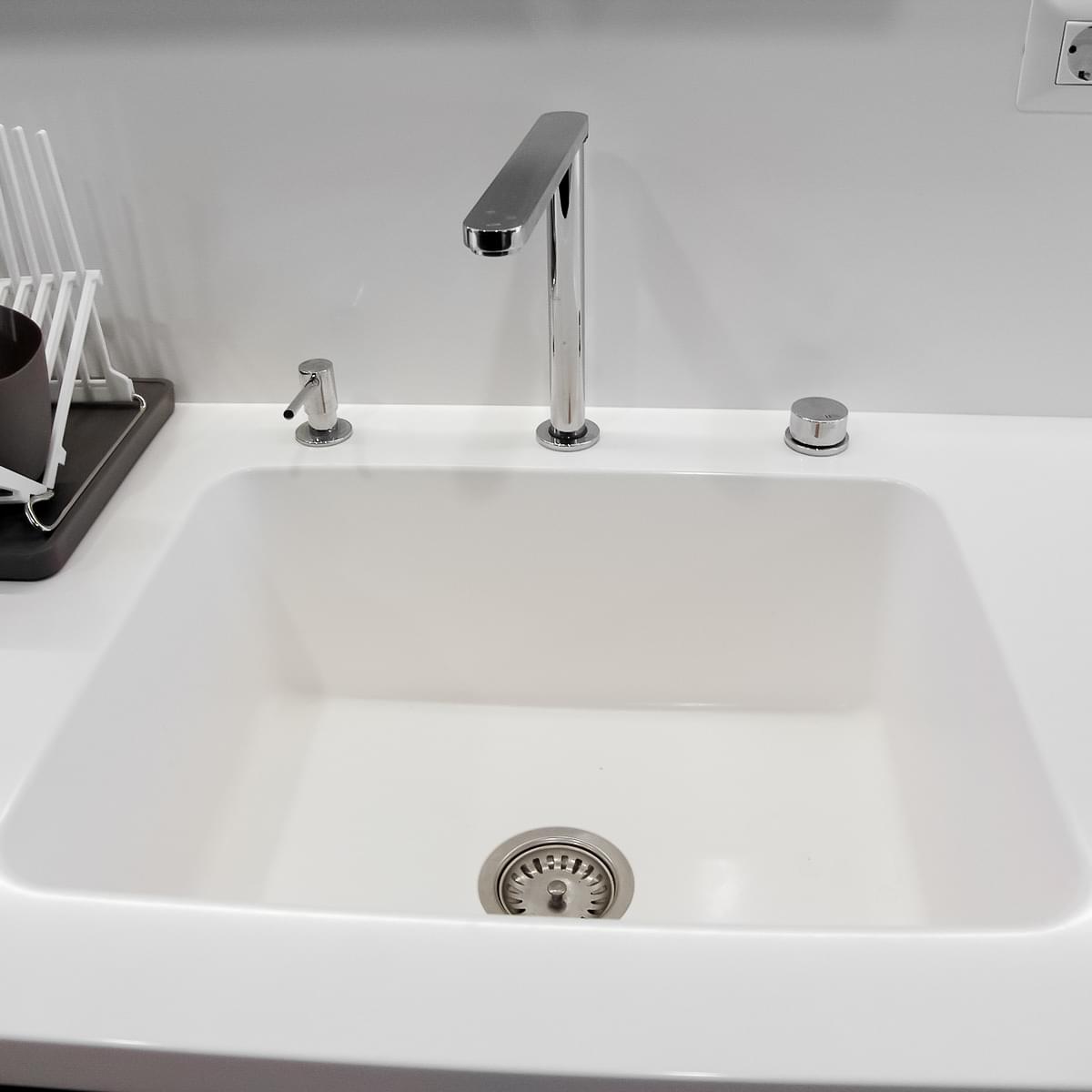 Combining different surfaces creates personality in the furnishing. For this kitchen stone slabs are used for the countertop as well as the special place for the flowers.