Close to nature
Design by Tihomira Kirilova
Custom furniture for one of the premises of a horse stable in Yambol. A combination of MDF and natural veneer and a number of solid wood elements for more finesse and achieving the desired effect.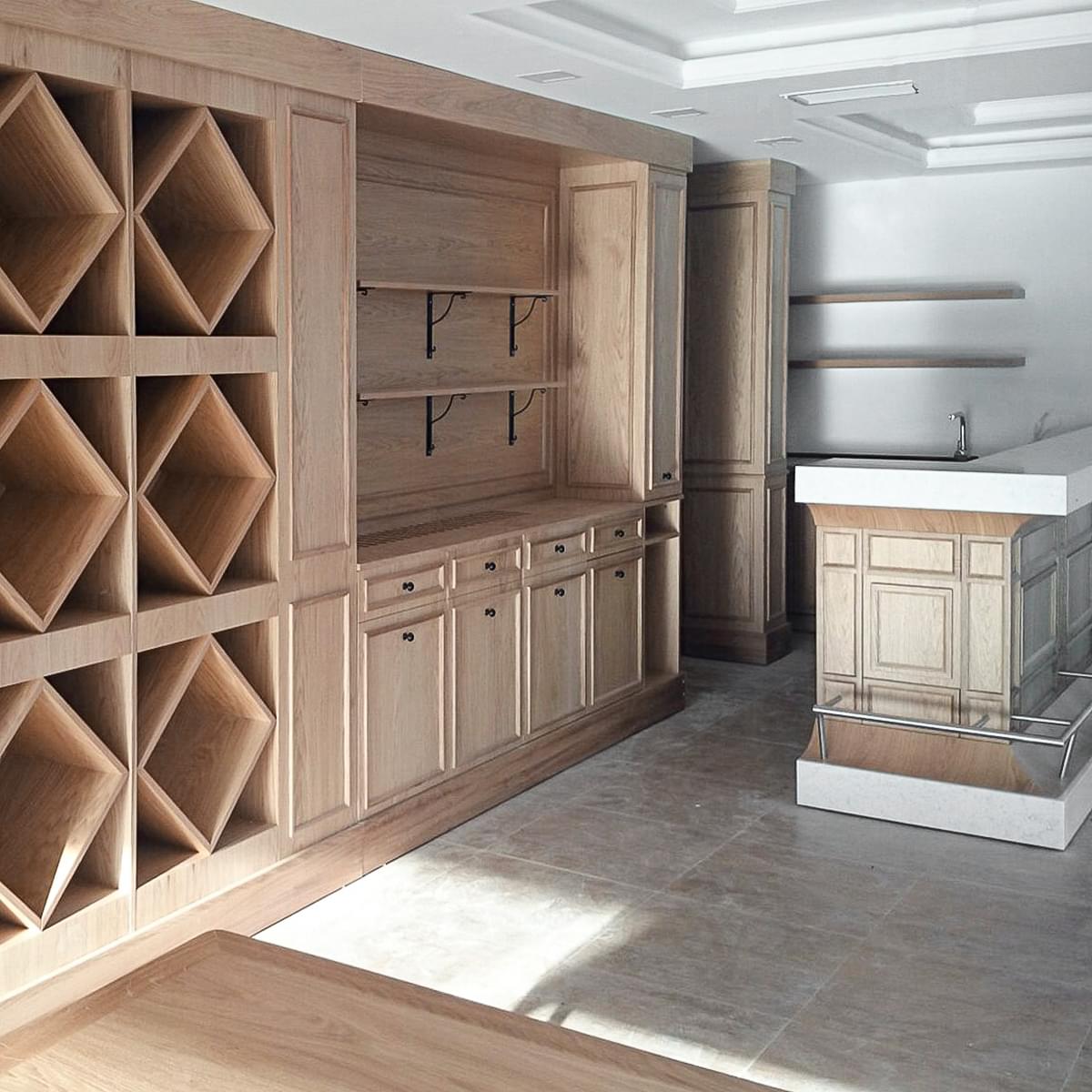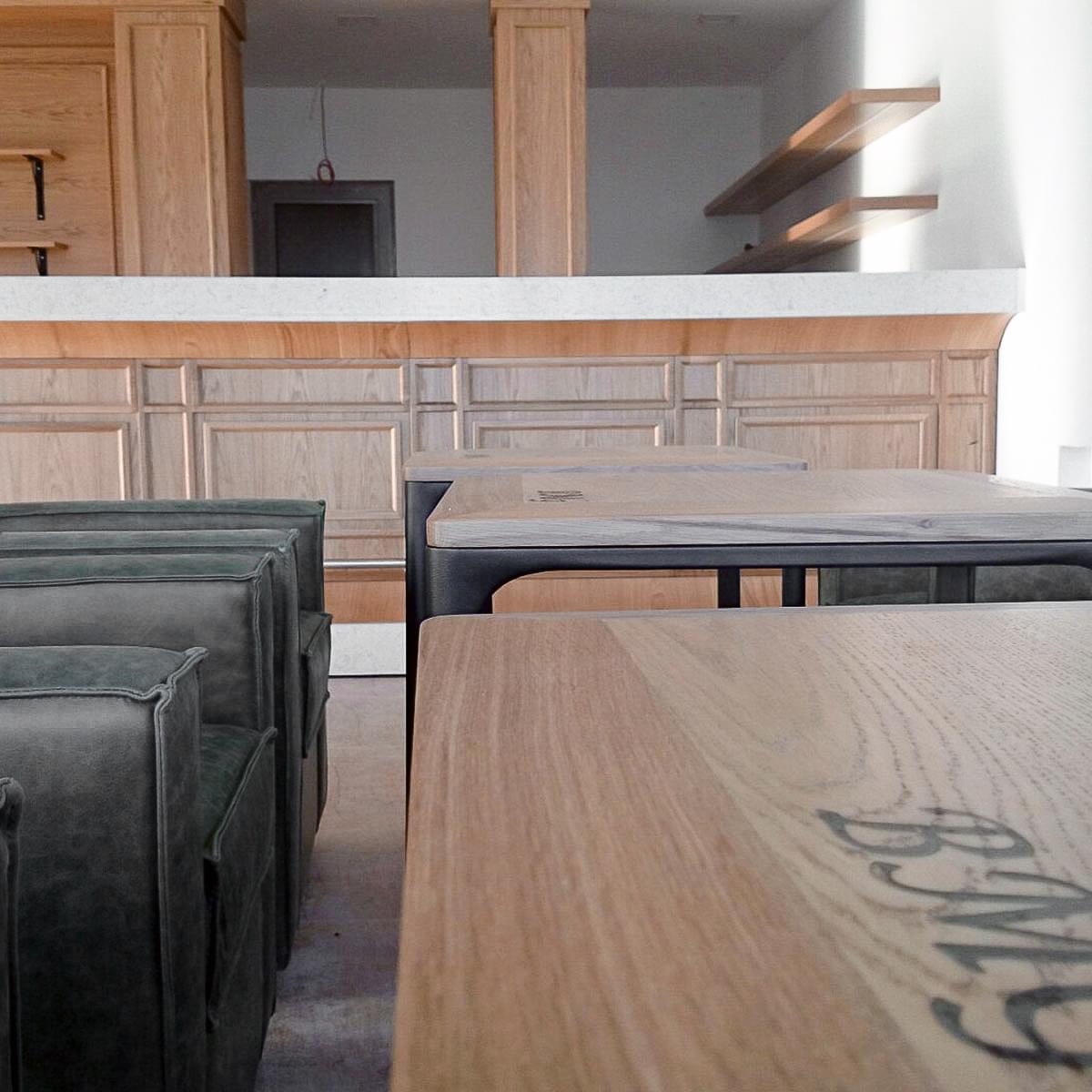 Professional technology is used for stamping the logo onto the tabletops.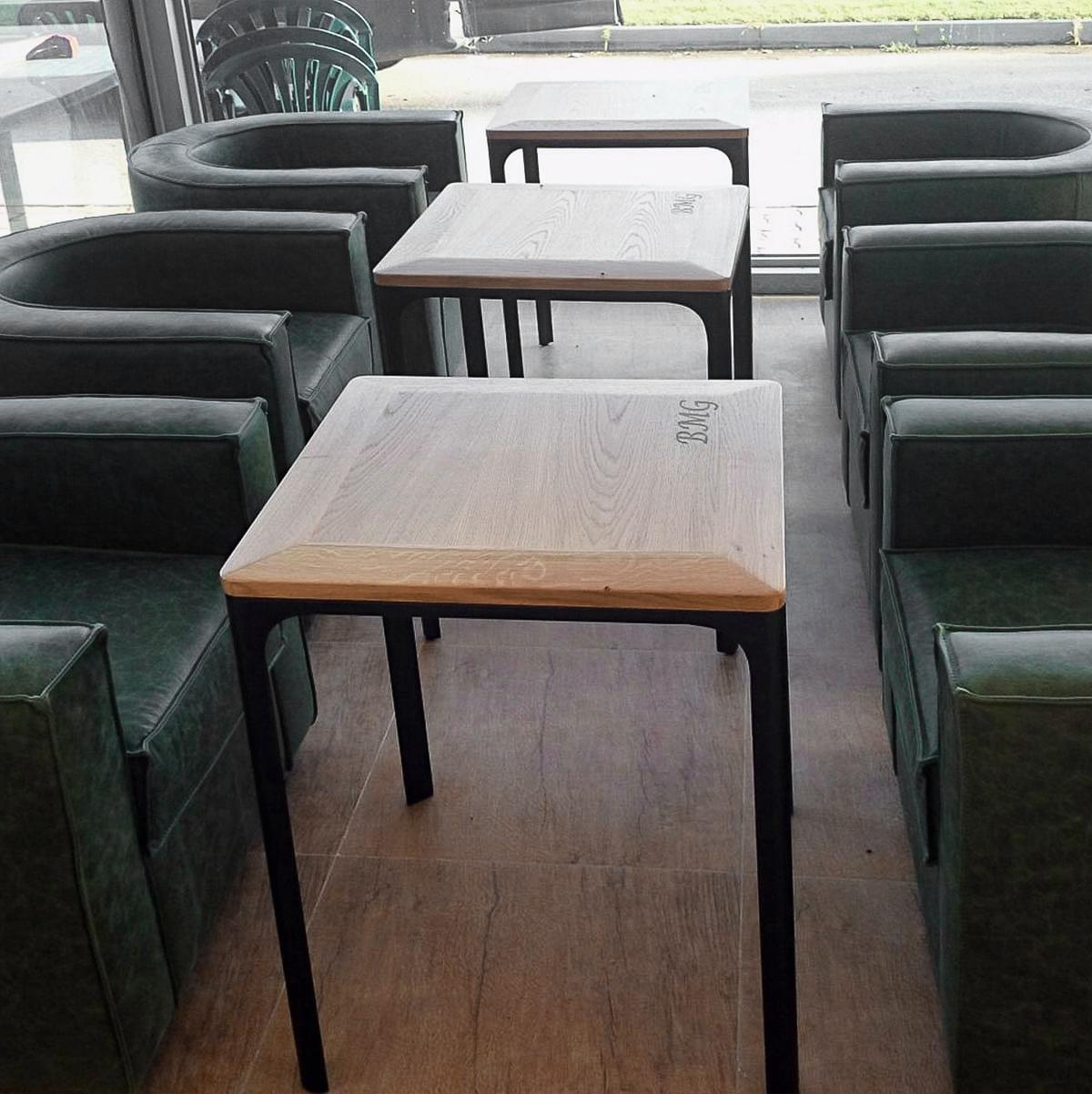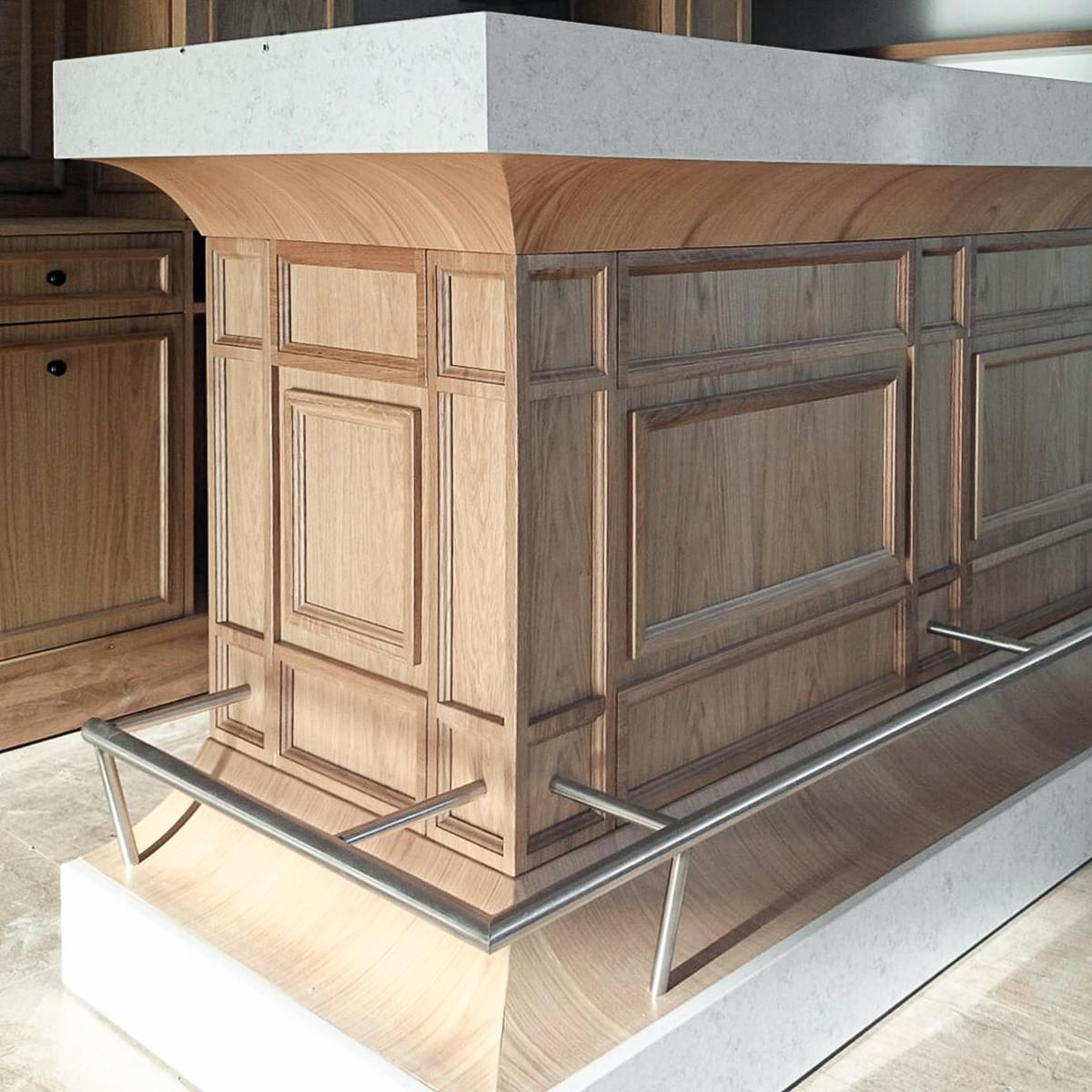 Special openings for holding wine are fitted into the furniture.