Contemporary solutions and beauty
The individuality of the furniture in white and dark brown is achieved through the combination of different materials. In the kitchen the combination is between white high-gloss surfaces, stainless steel electrical appliances, natural stone, LED lighting, dark veneer, upholstered chairs and unobtrusive metal detail. On some of the glass doors there are patterns made of cut foil.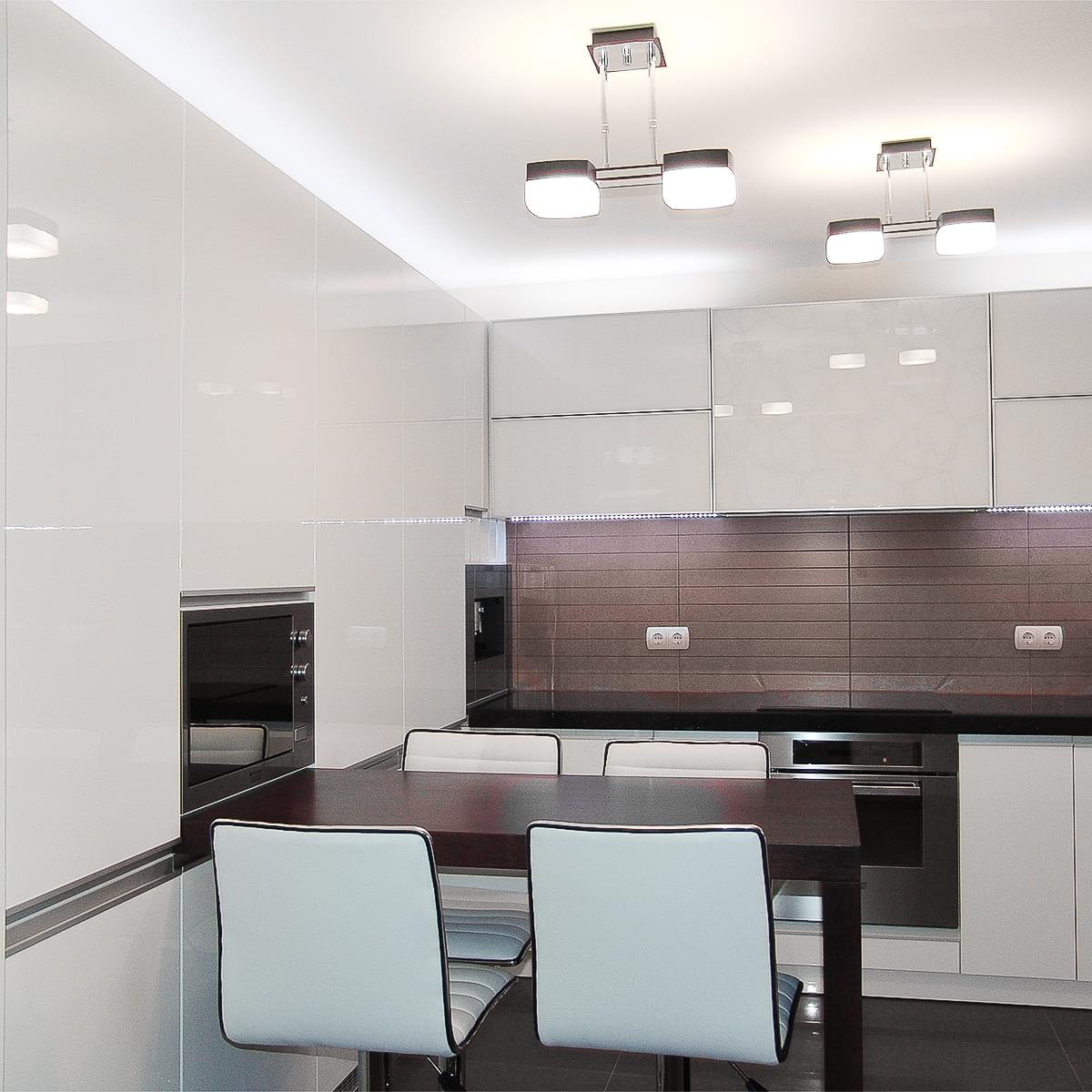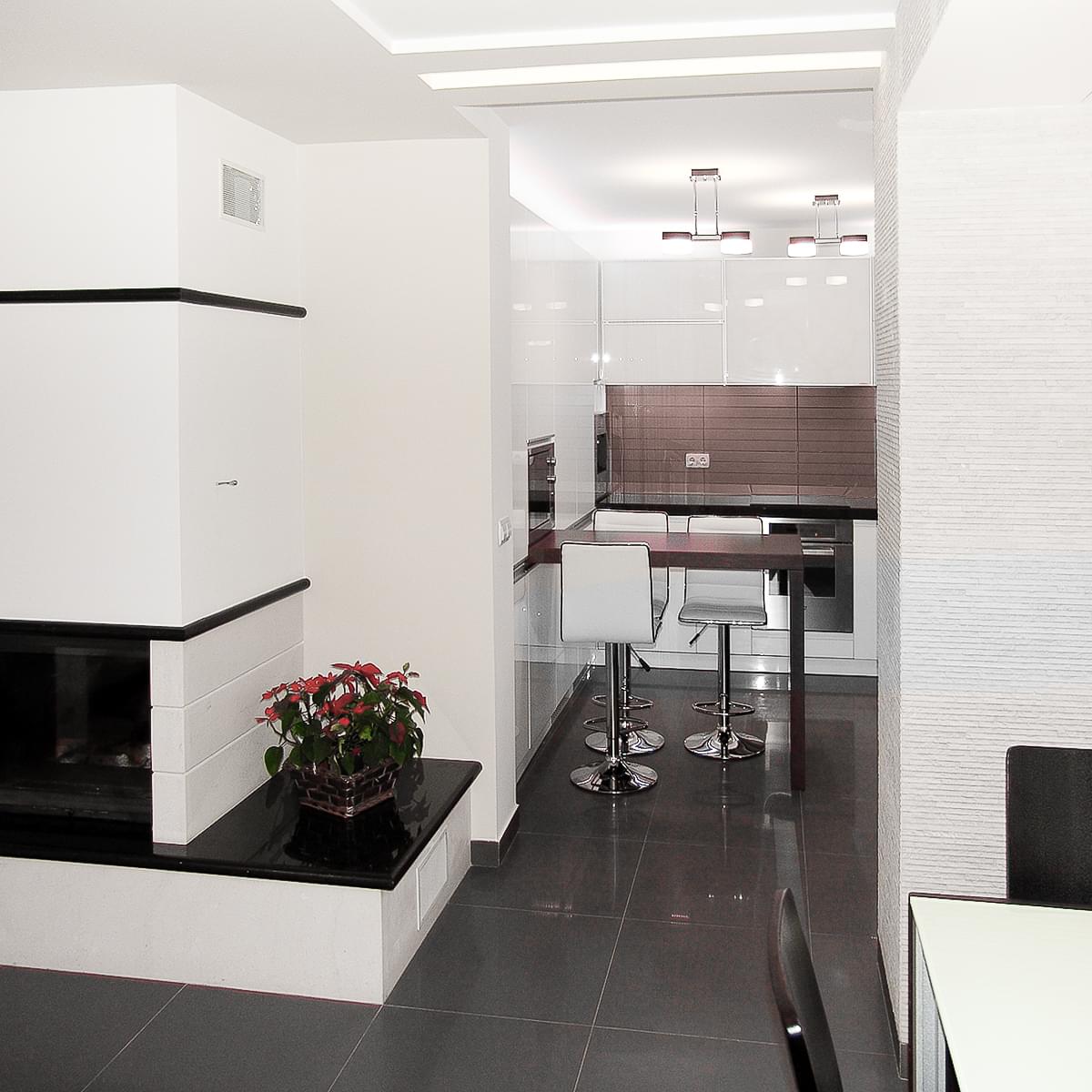 In the living room the main colours are also white and dark brown, as well as a few shades in-between. The use of metal, glass, surfaces of different colour and texture and other elements is a prerequisite to originality in the furnishing design.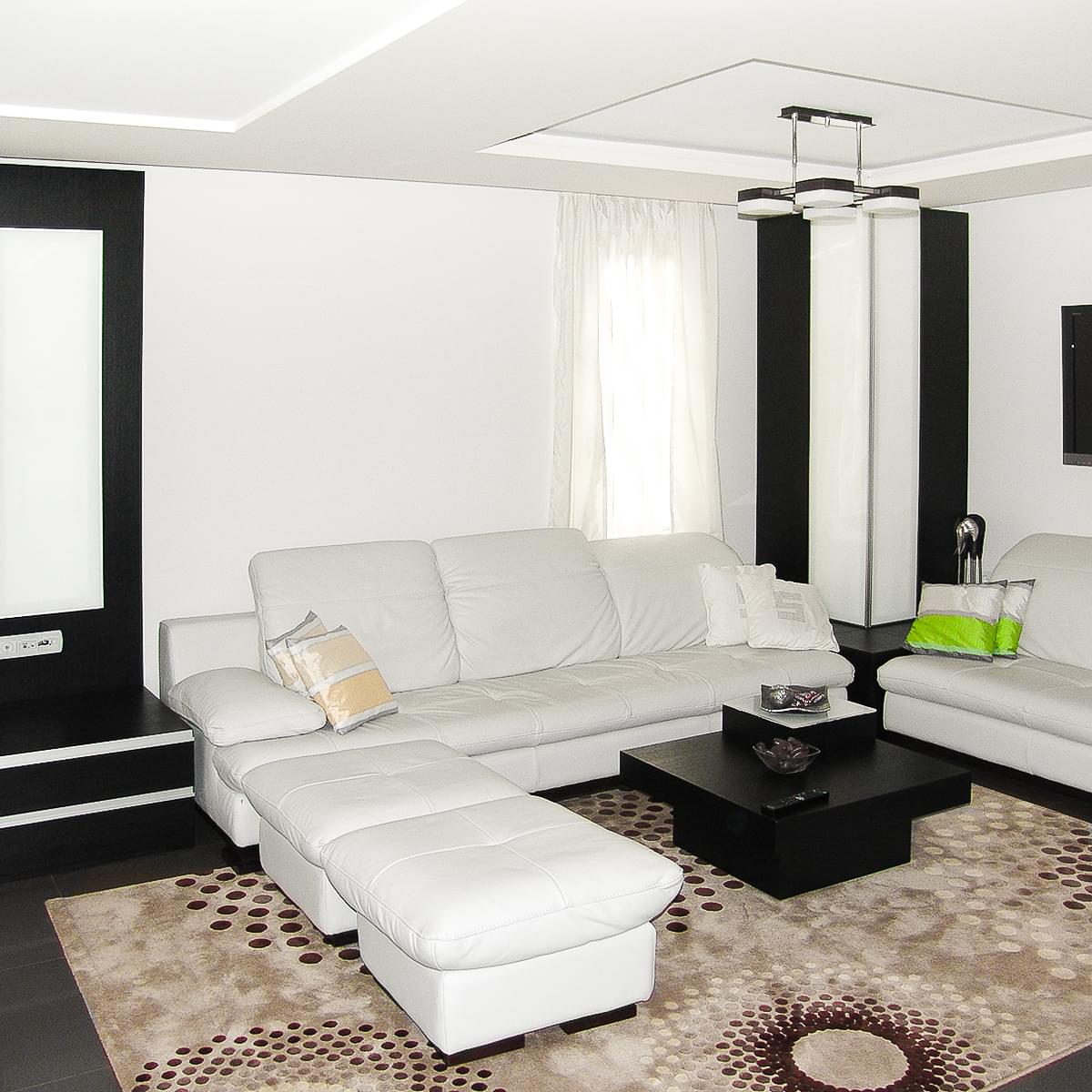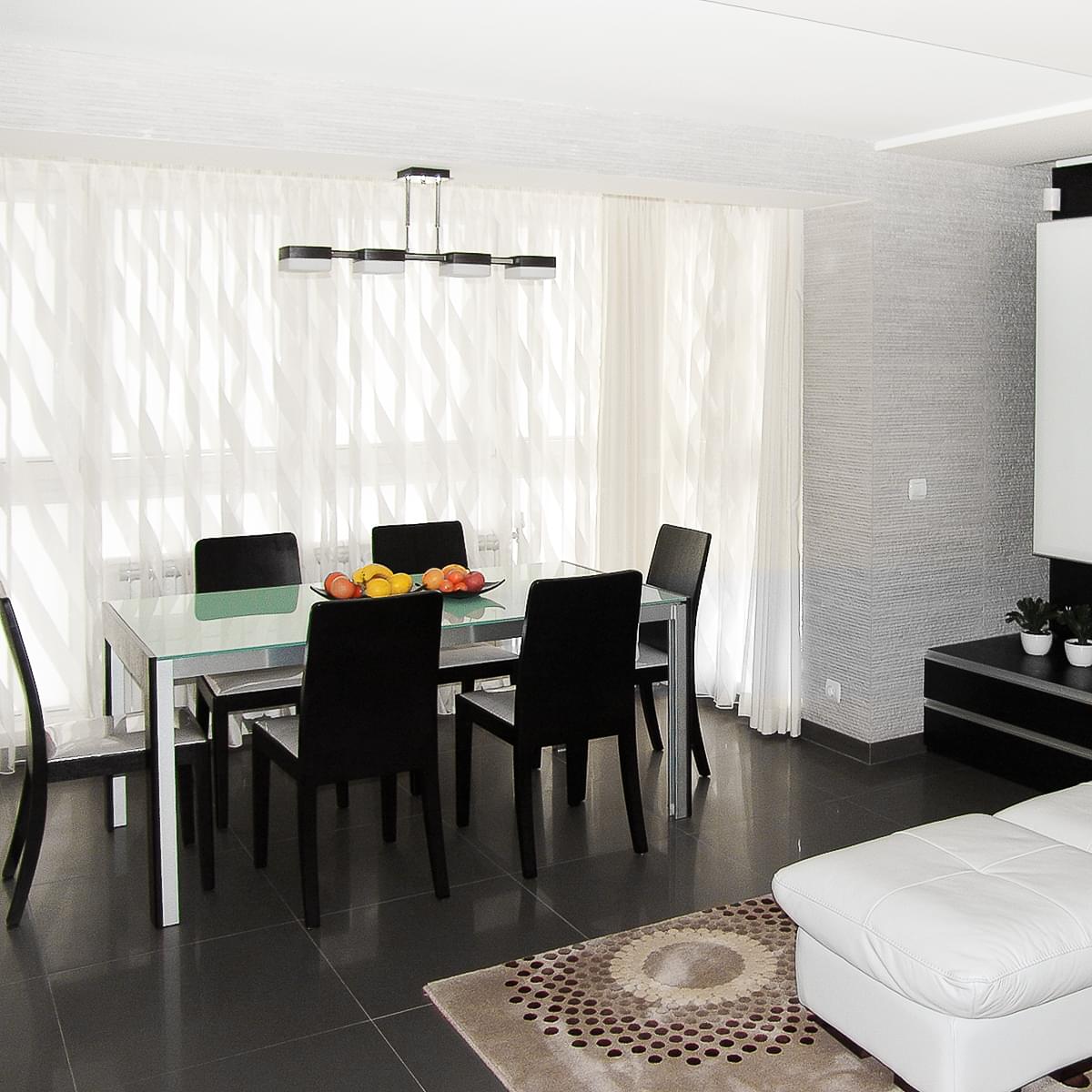 In the most private areas – the bedrooms of the family members - their personal preferences are reflected. In one of the children's bedrooms the underlying colour scheme of white and dark brown is enriched by soft pink.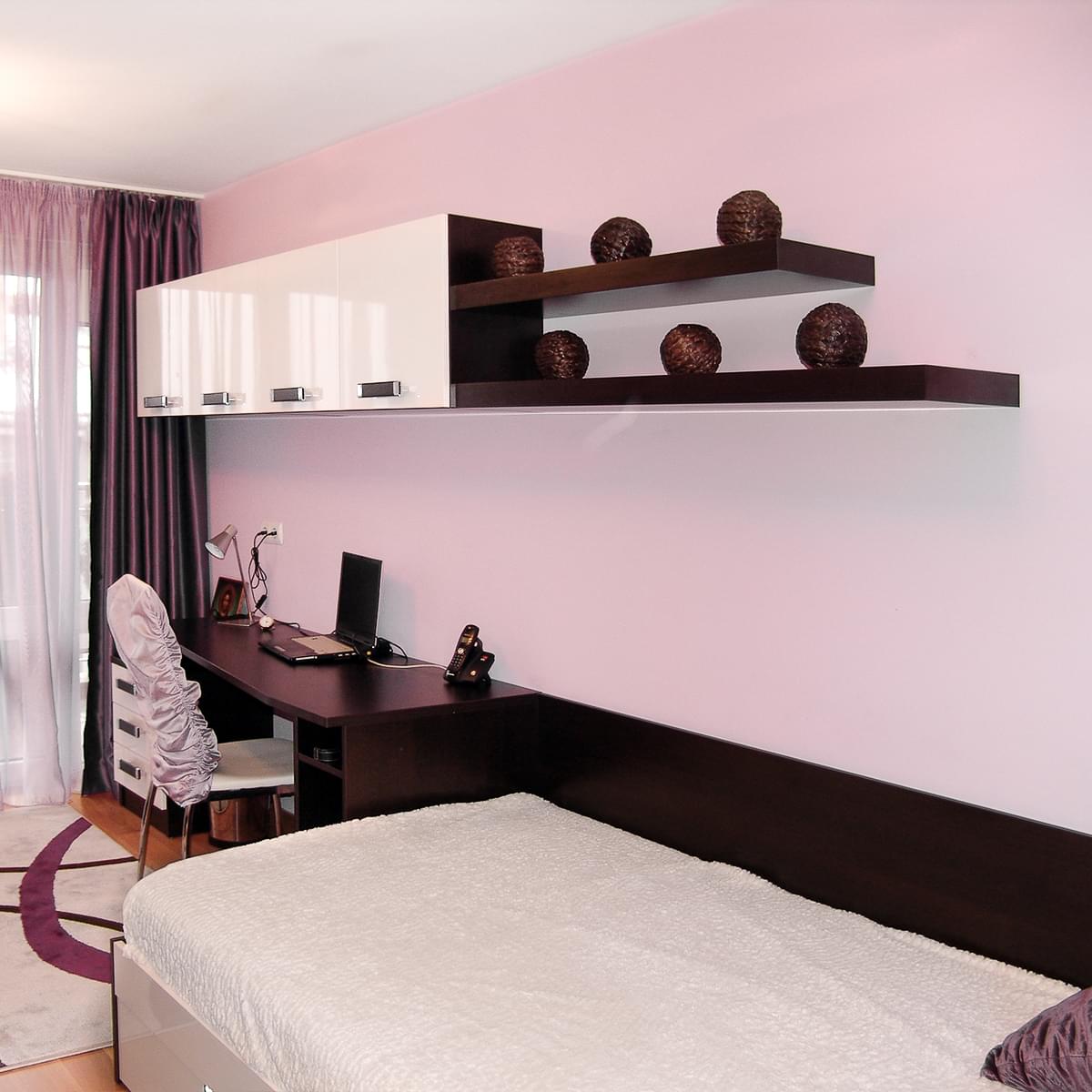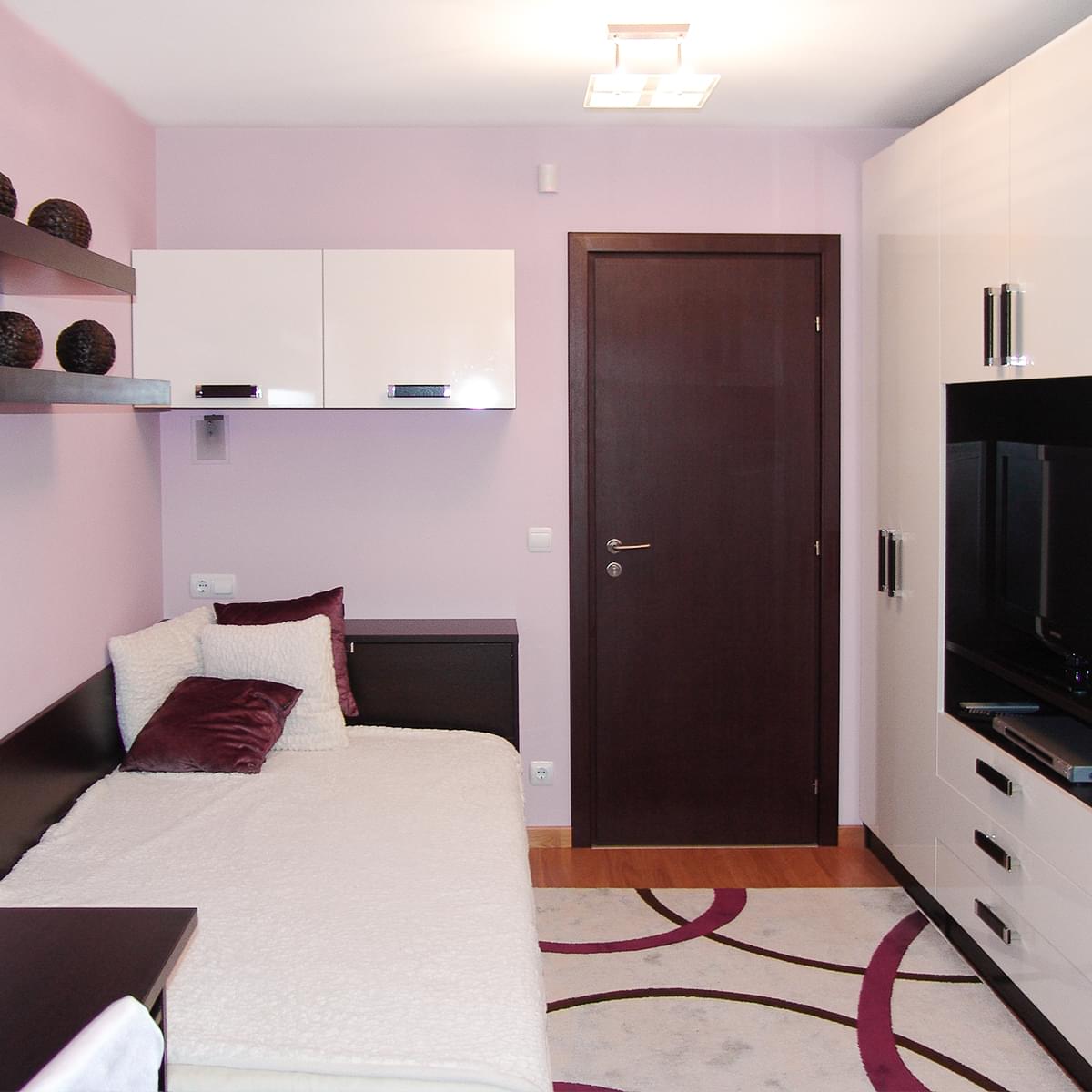 The bedroom and bathroom are areas of the home where people spend their time alone. When furnishing these rooms personal taste is taken into consideration. The master bedroom is furnished in soft pastel tones, carried into the bathroom.