Style, colour and good spirits
In the master bedroom all colours and shapes are skillfully selected. The bed and the storage headboard are with rounded, smooth lines for a complete look and convenience.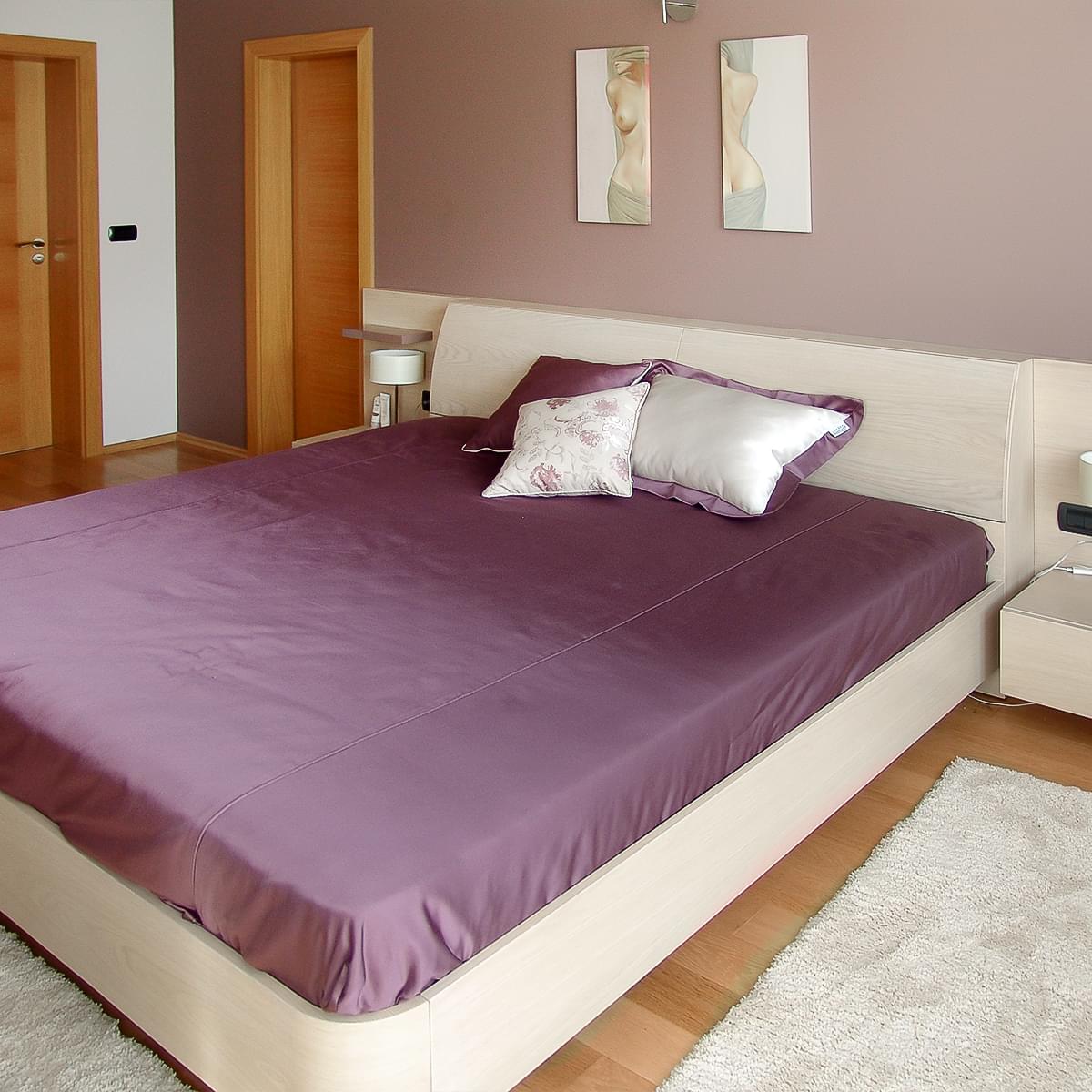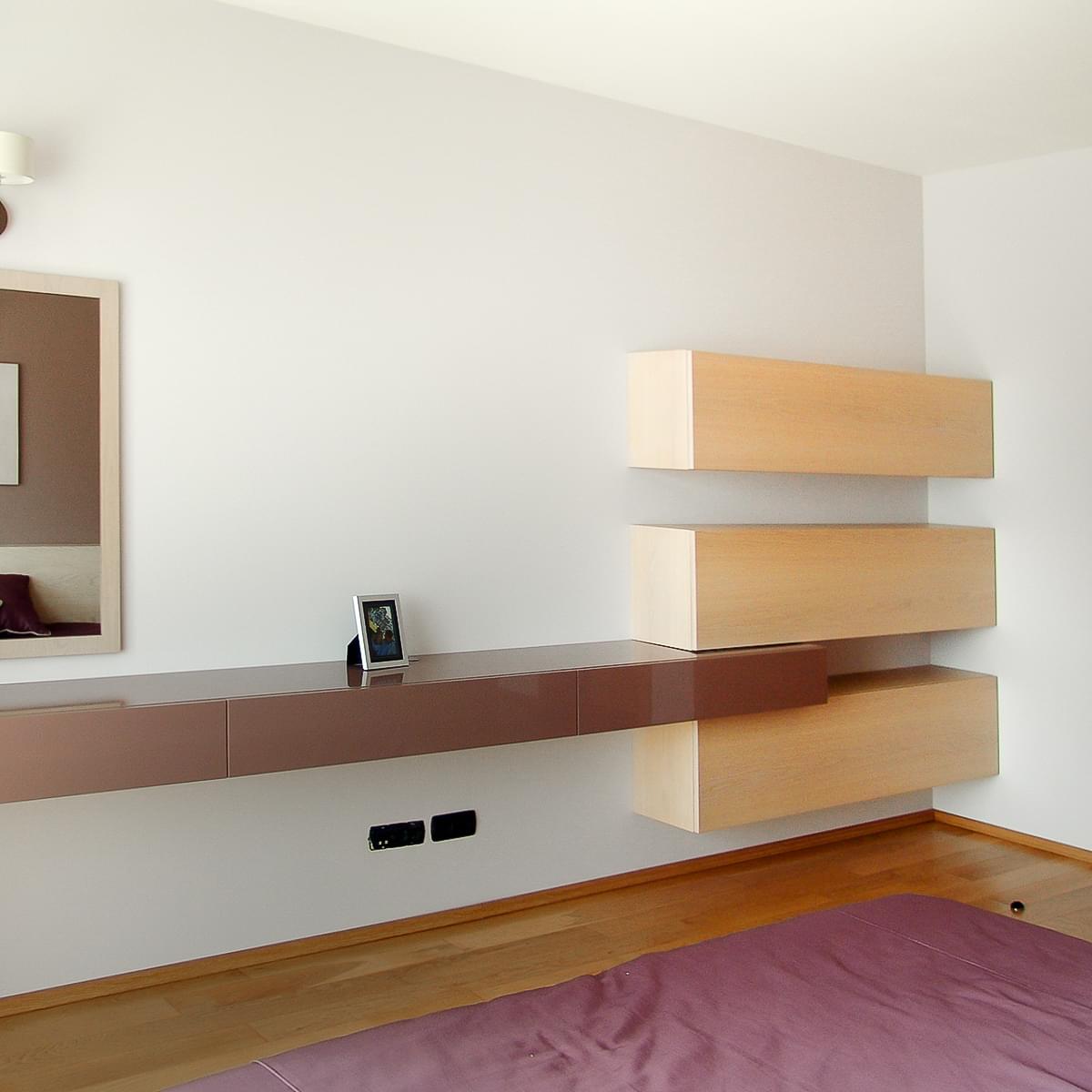 True harmony is achieved, creating a sense of comfort. The shape of the furniture, the carefully chosen details and the meticulous execution create a pleasant atmosphere.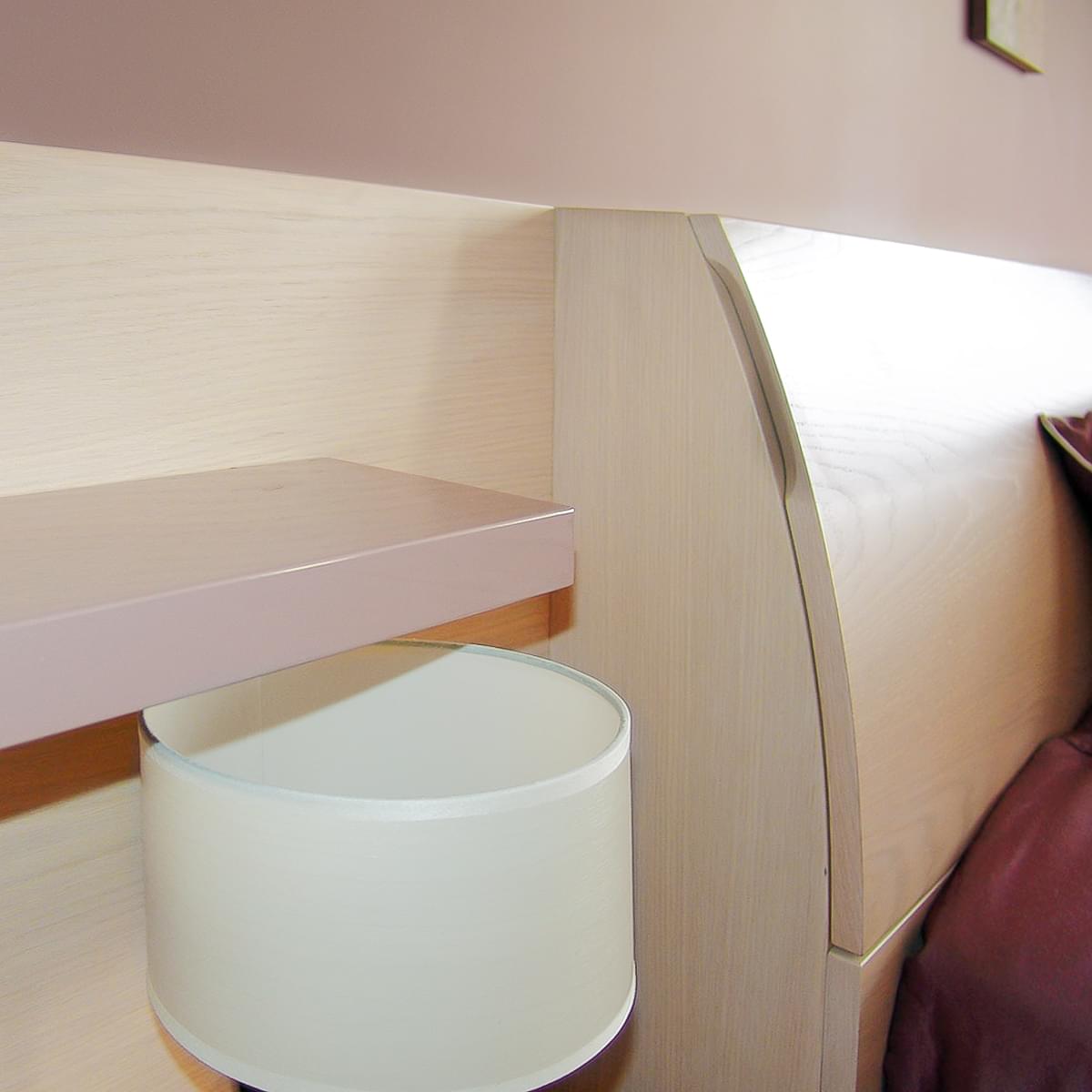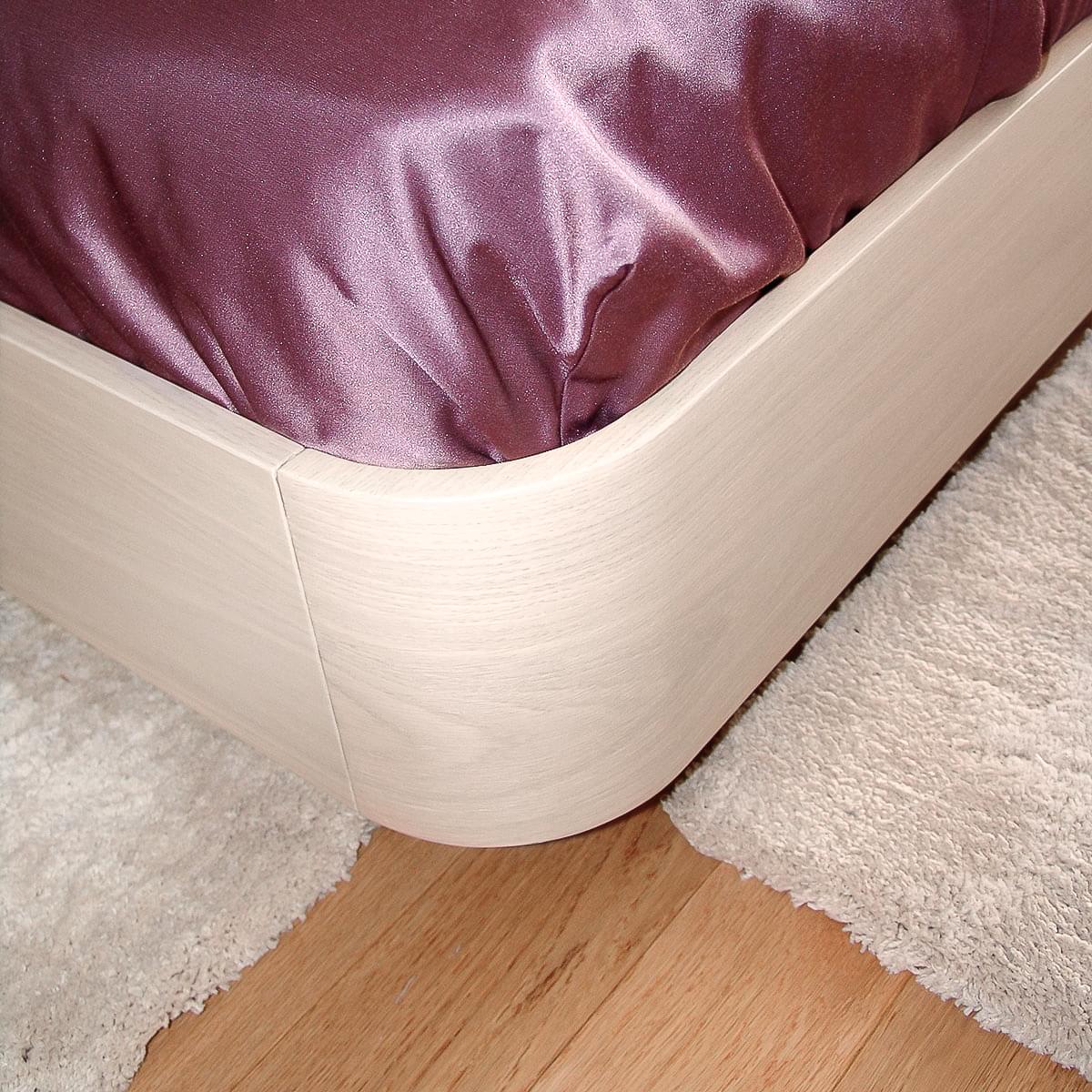 The typically girlish, spacious child's room with a few separate functional areas is filled with tenderness. The furniture is predominantly white, combined with pastel tones.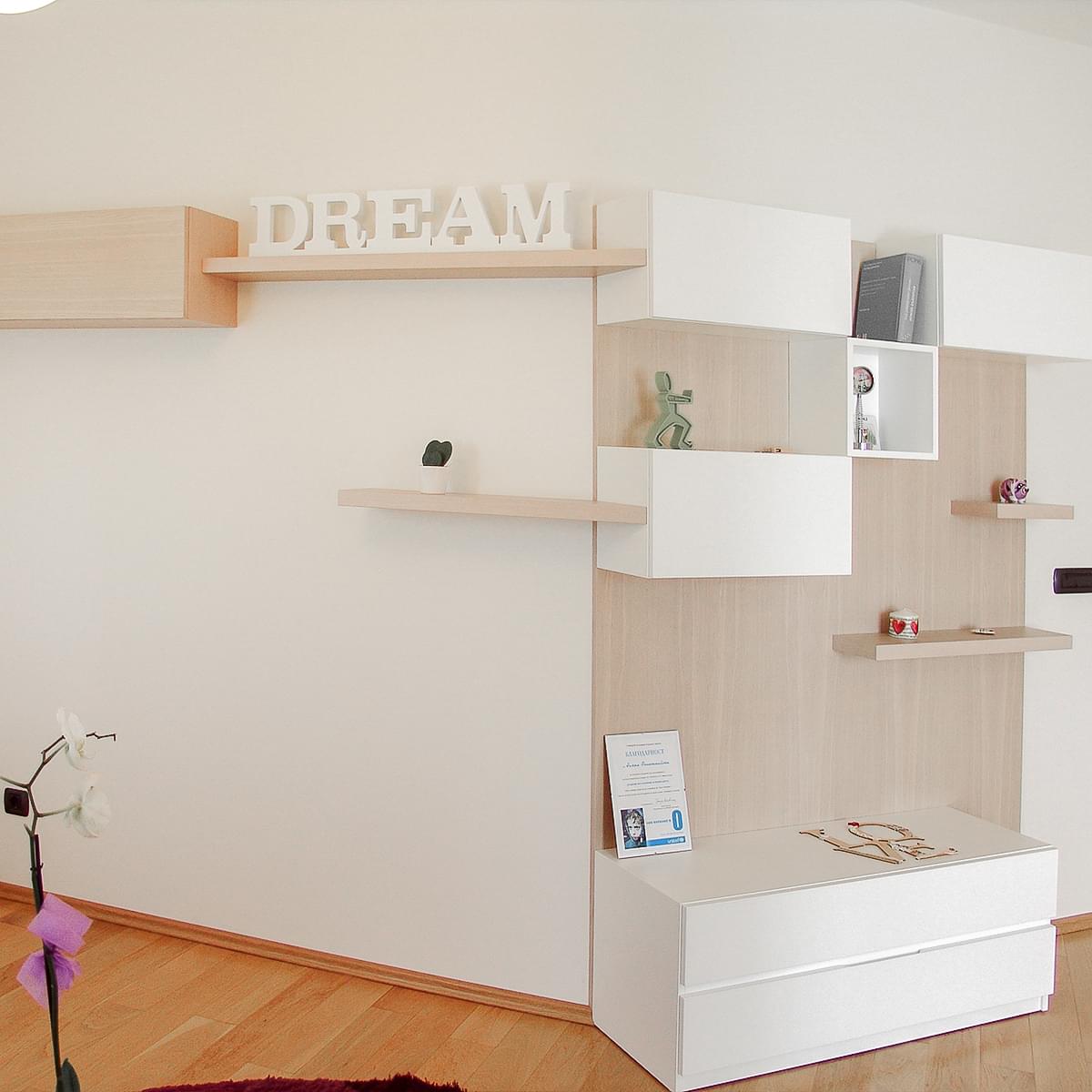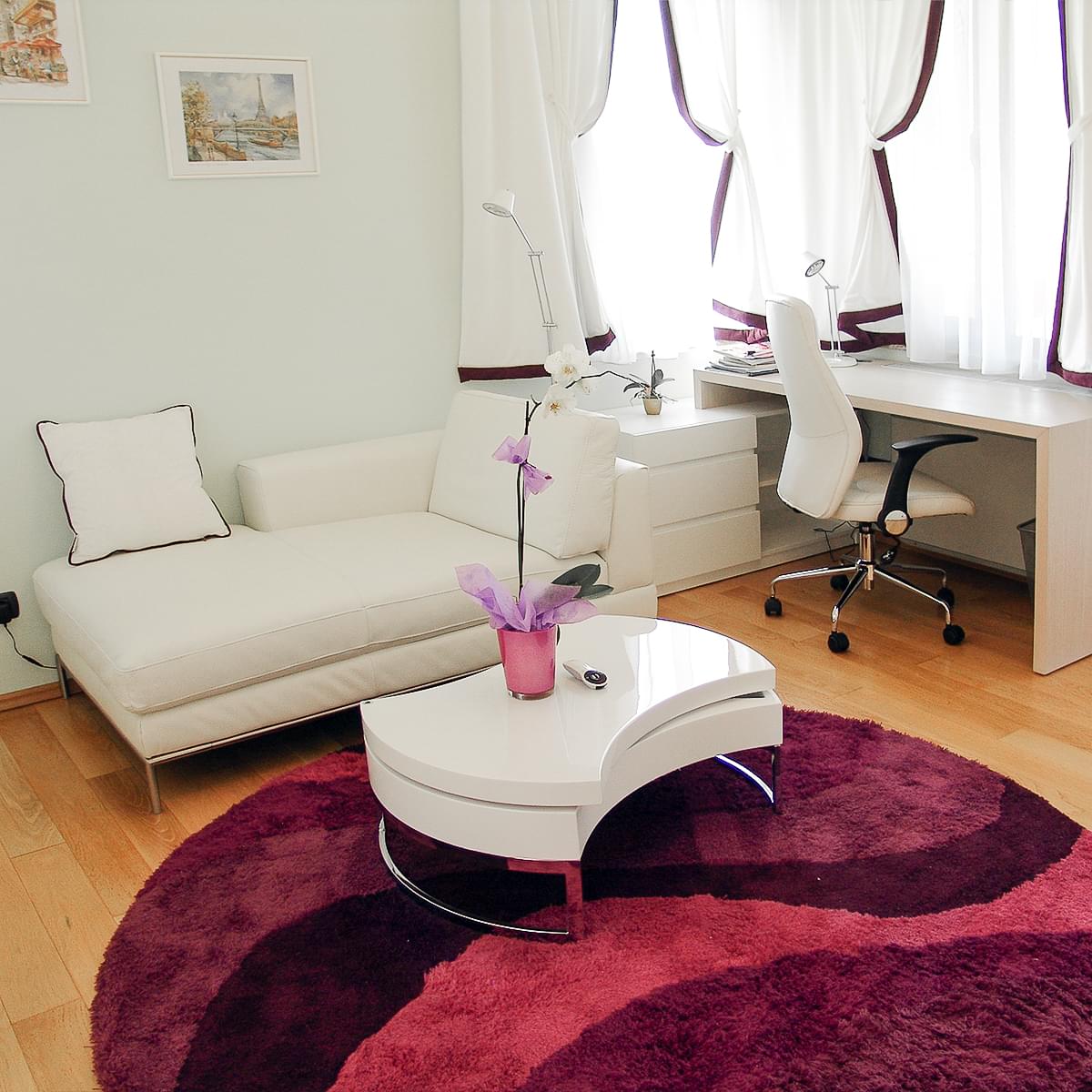 Part of the surfaces in the stylish living room is covered with natiral veneer. This fact contributes to the comfort and sense of peace in the home. The integrated LED lighting makes the atmosphere even more pleasant.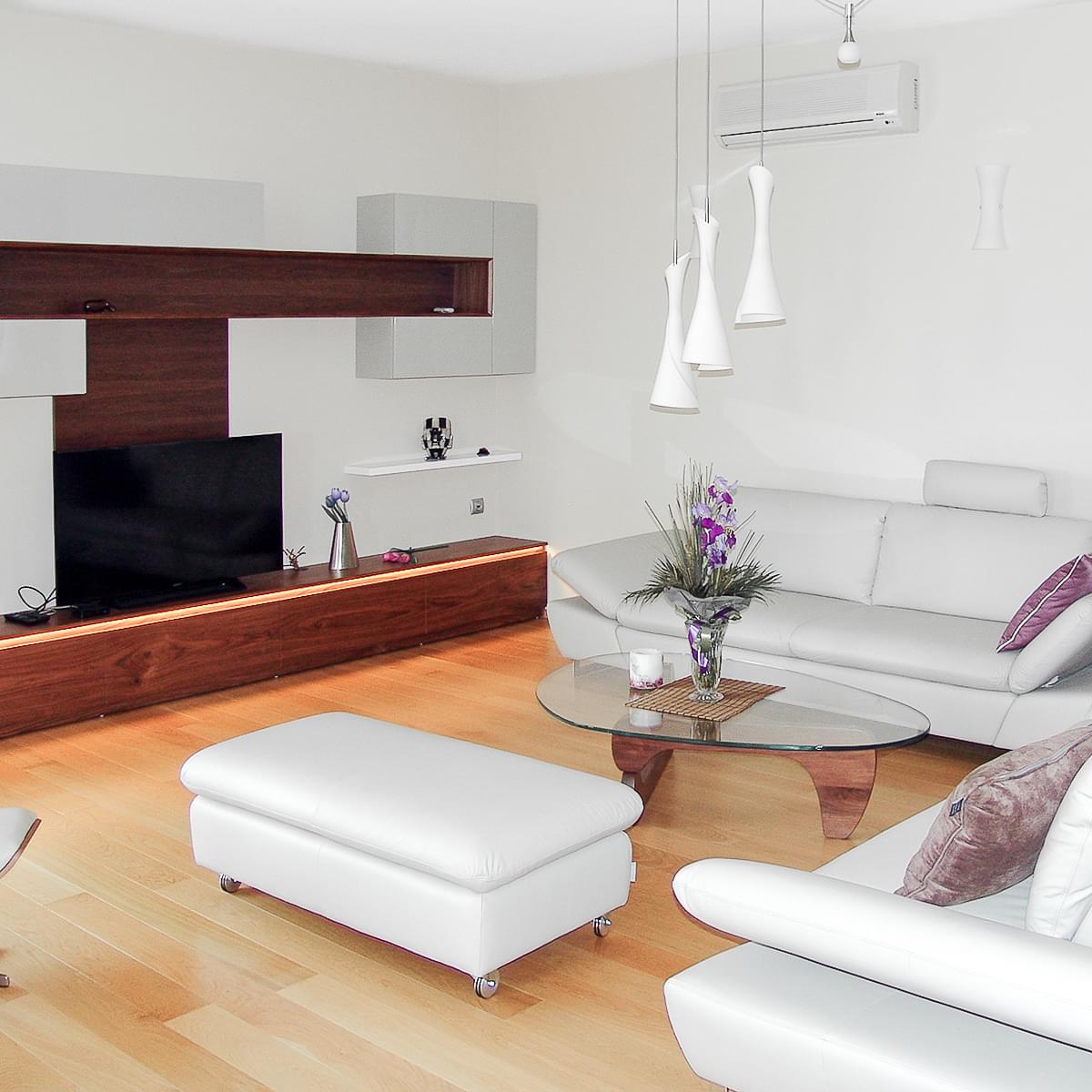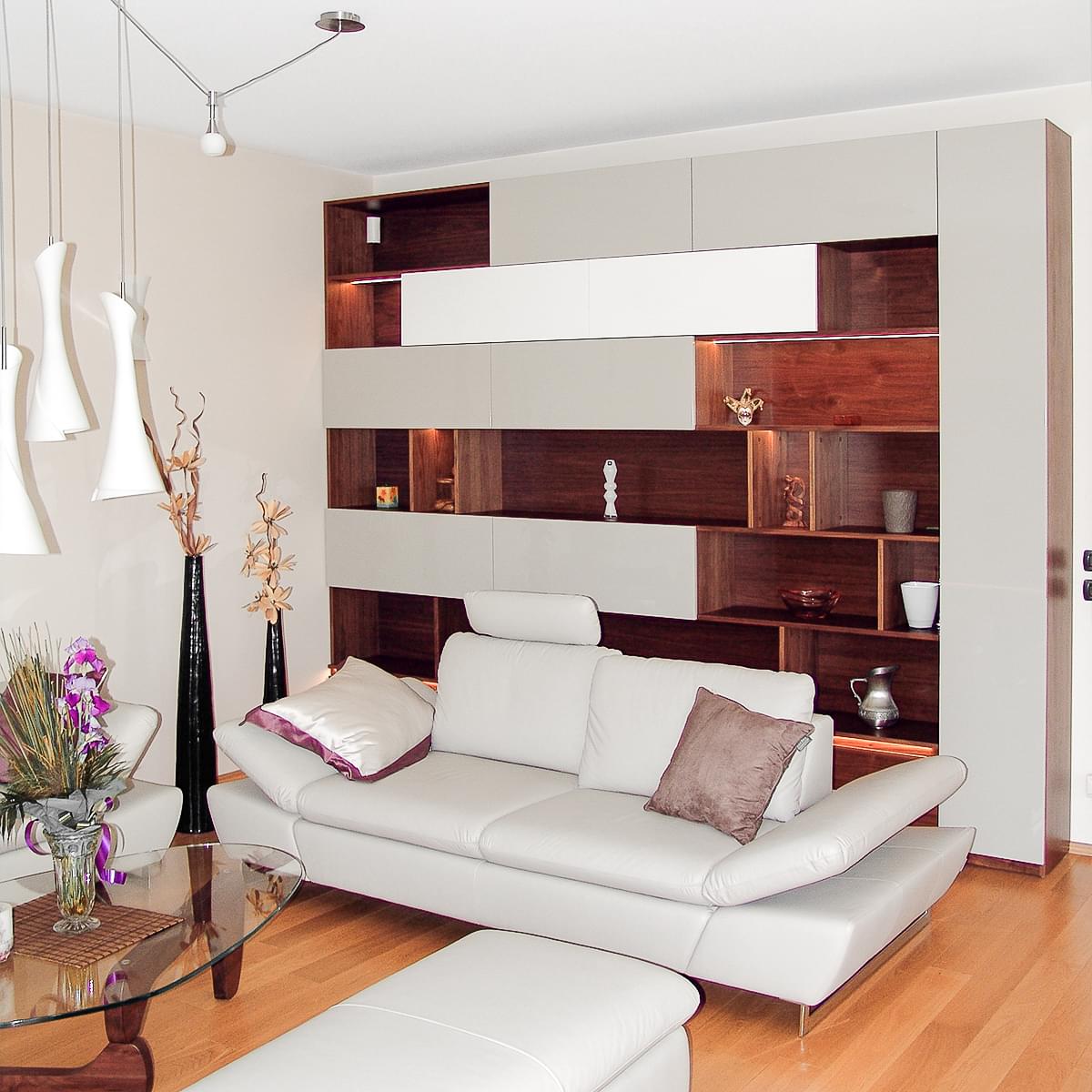 Natural veneer is predominant in the other child's bedroom as well.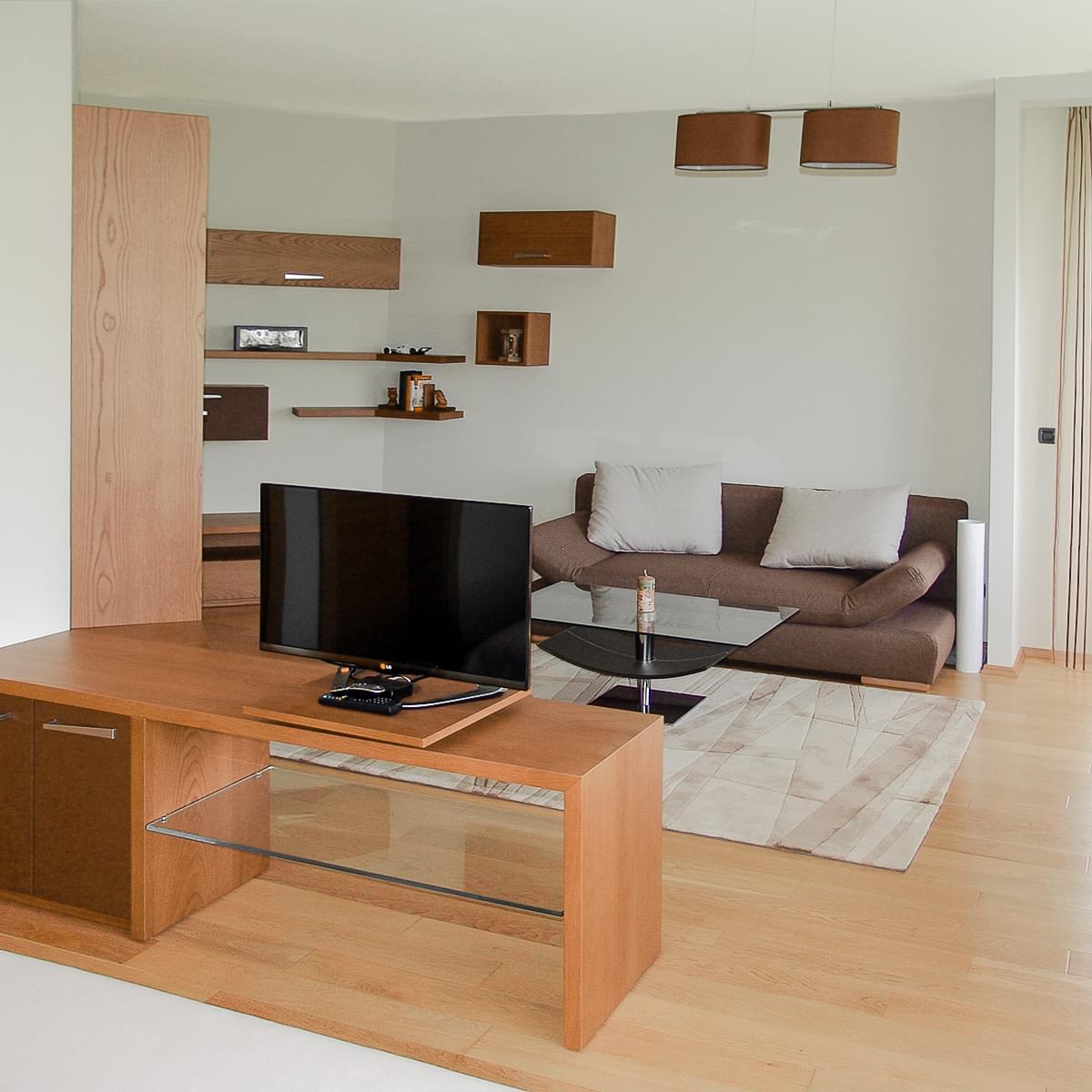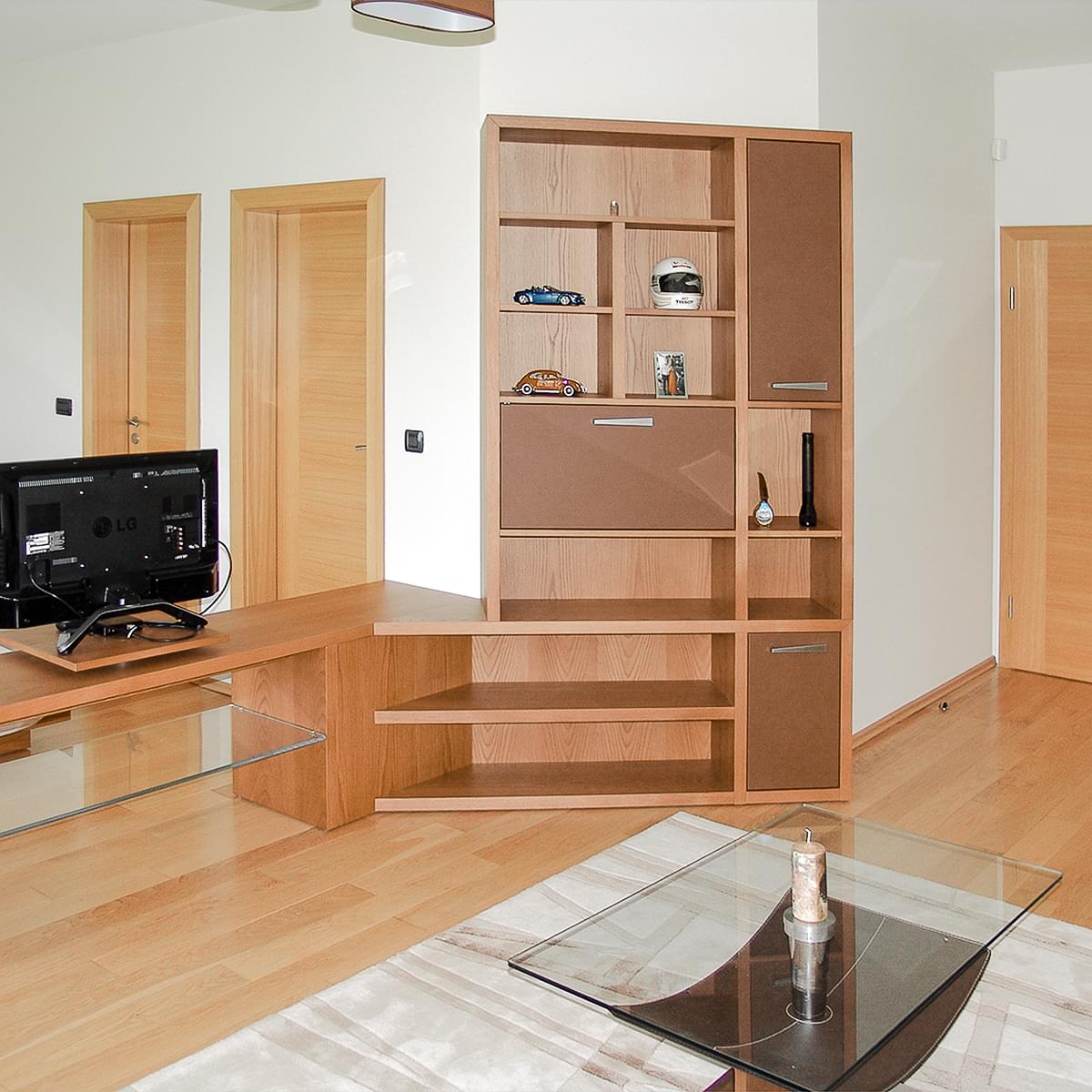 The kitchen furniture is a worthy addition to the interior. The cupboard surfaces are a combination of light high gloss and warm natural veneer.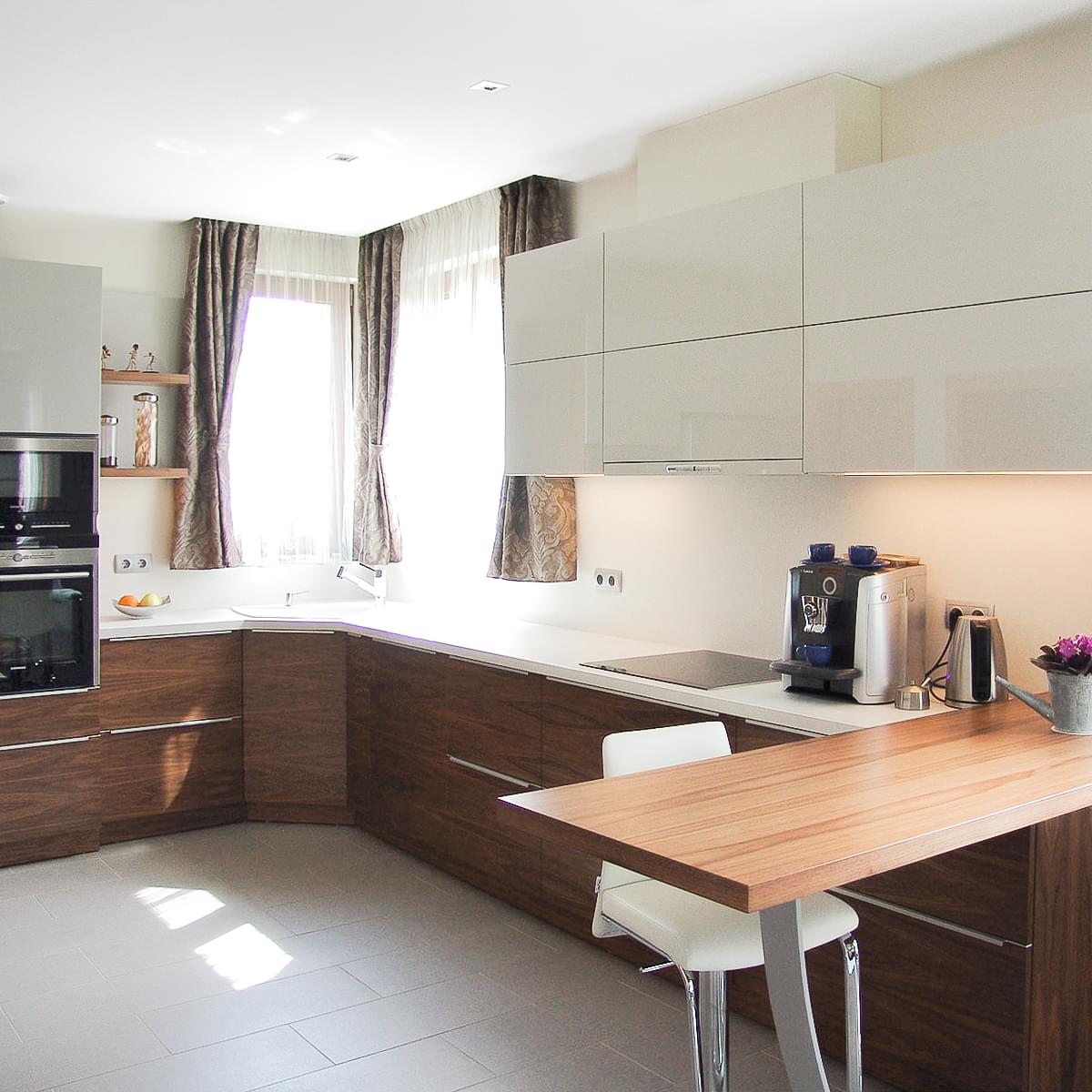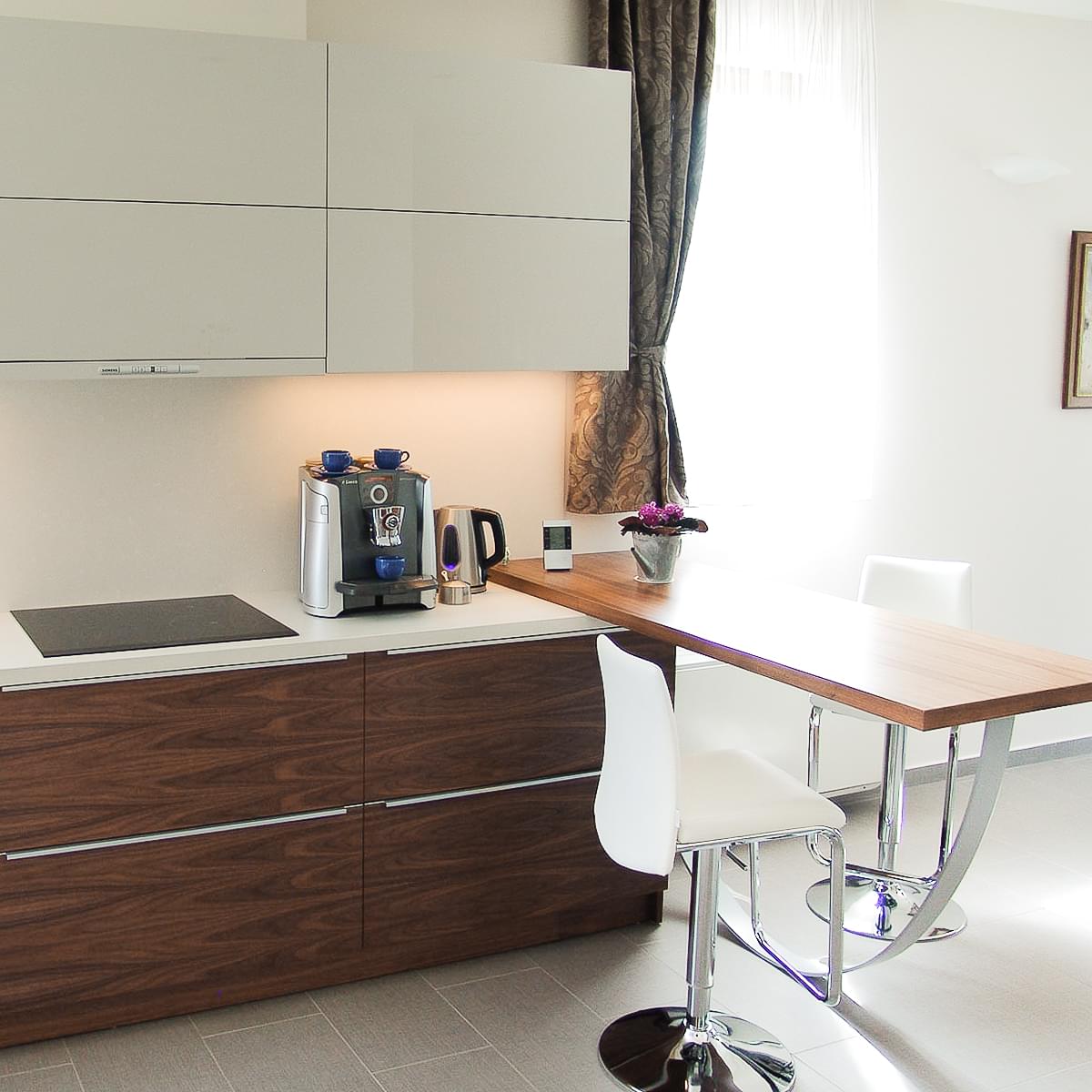 The bathroom is equipped with no less elegant furniture in dark brown.