Artistic feel in white and something more
Design by BondArt studio
The details are central in any neutral-toned interior. The Детайлите са водещи във всяка интериорна среда, която е оцветена неутрално. The patterns, reflected in the black and white artistic shapes on the furniture, turn the faceless surfaces into extravagant accents.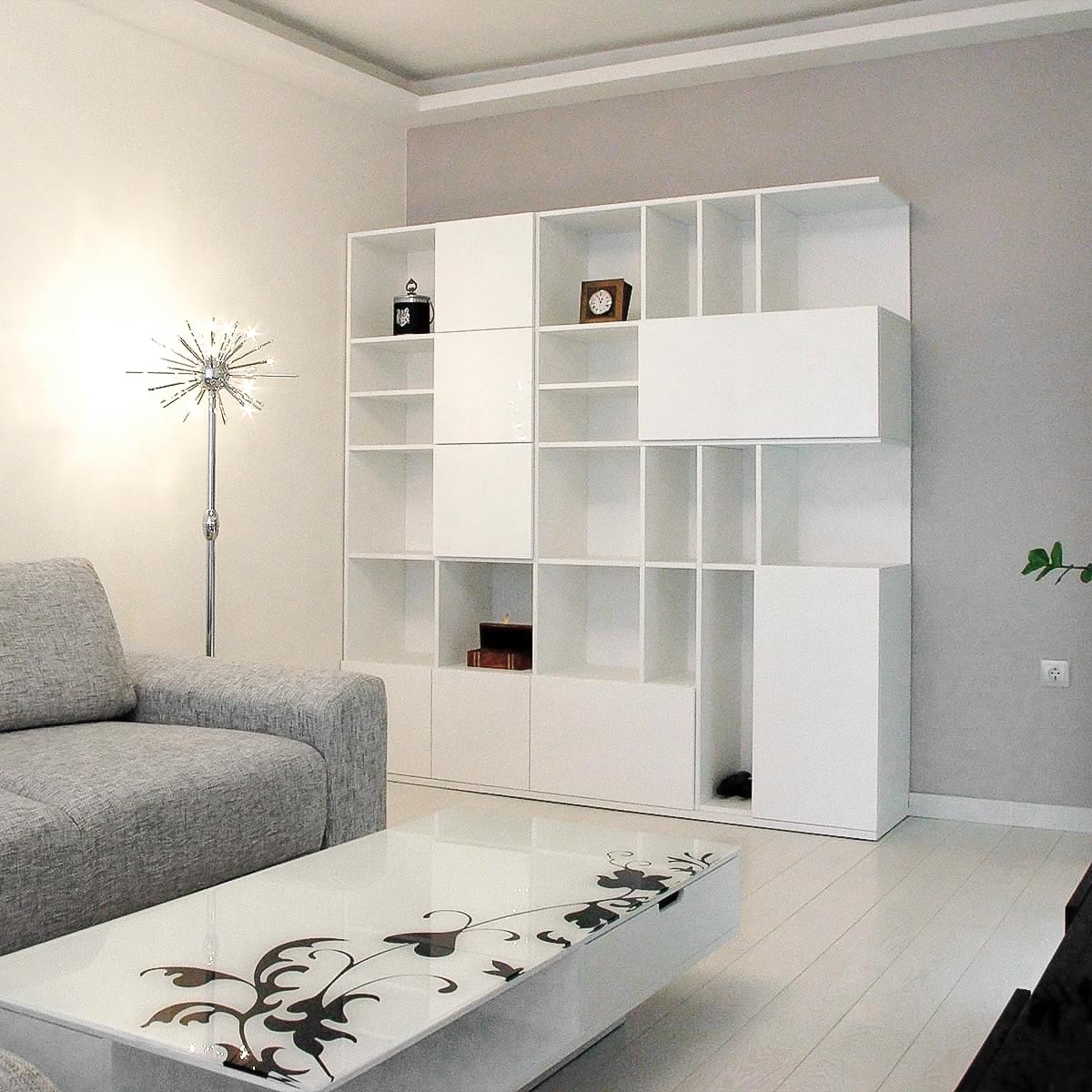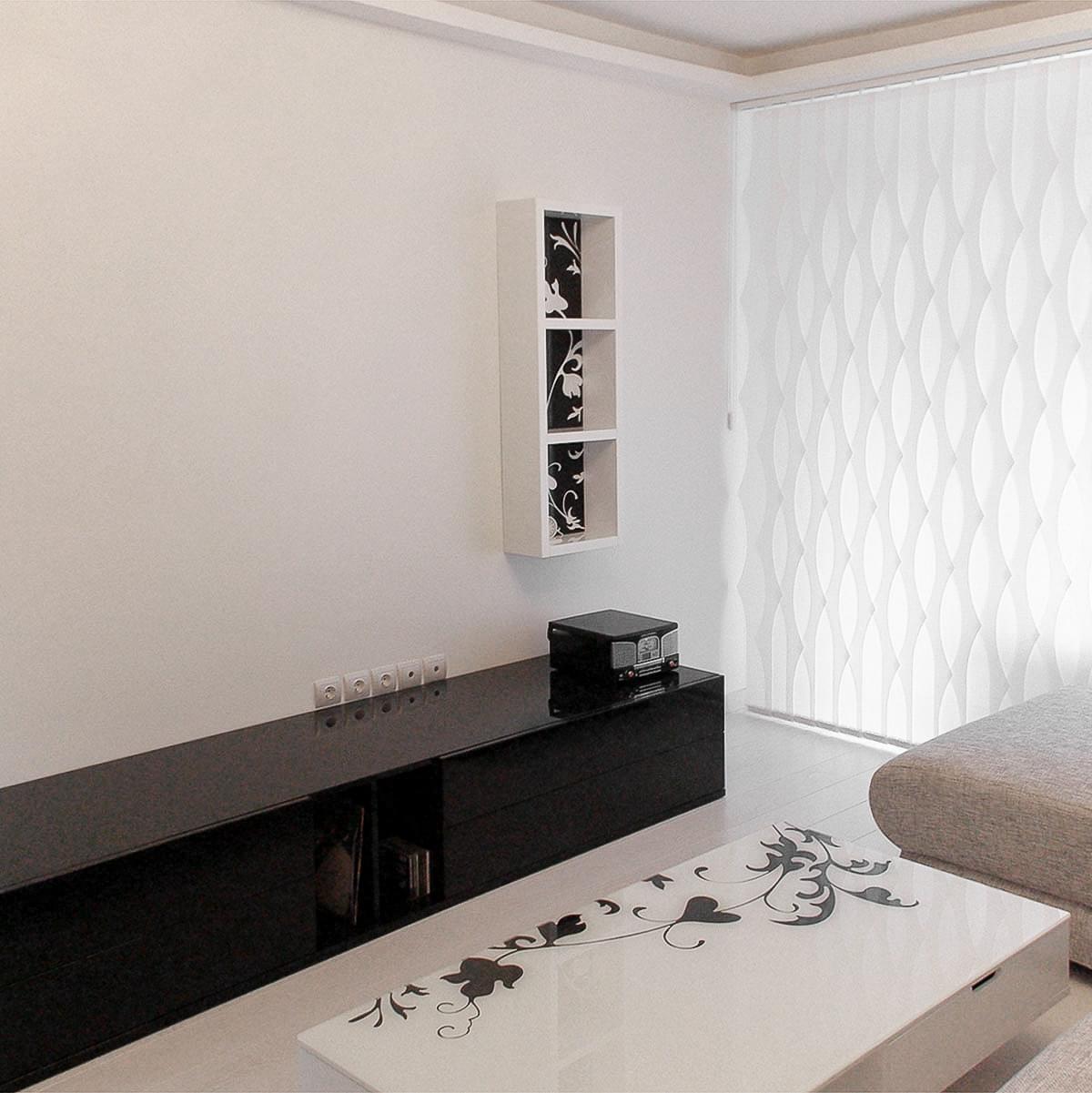 An unconventional view of the kitchen with space provided for a TV. The table has an engineered stone surface and irregular shaped legs, made on a CNC machine.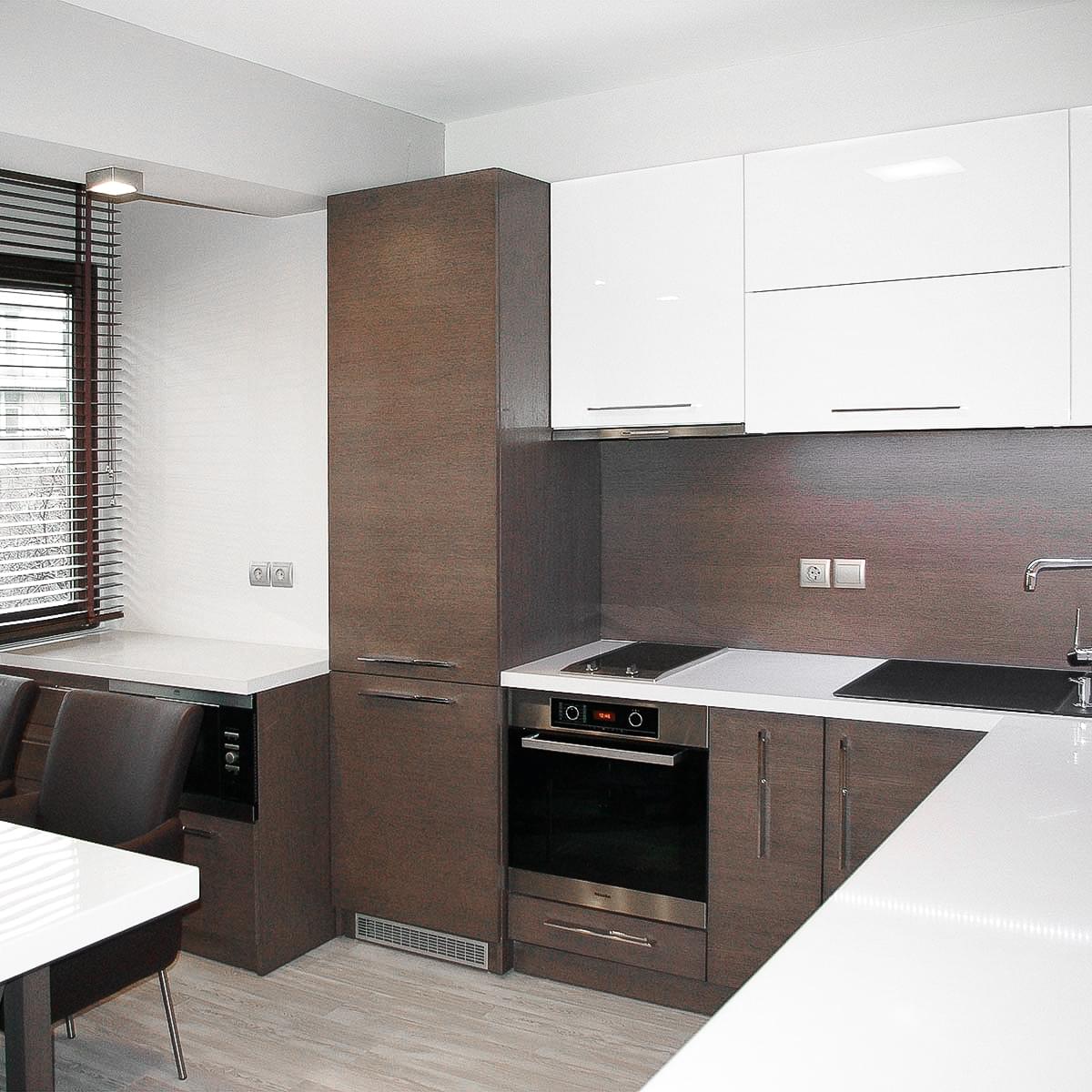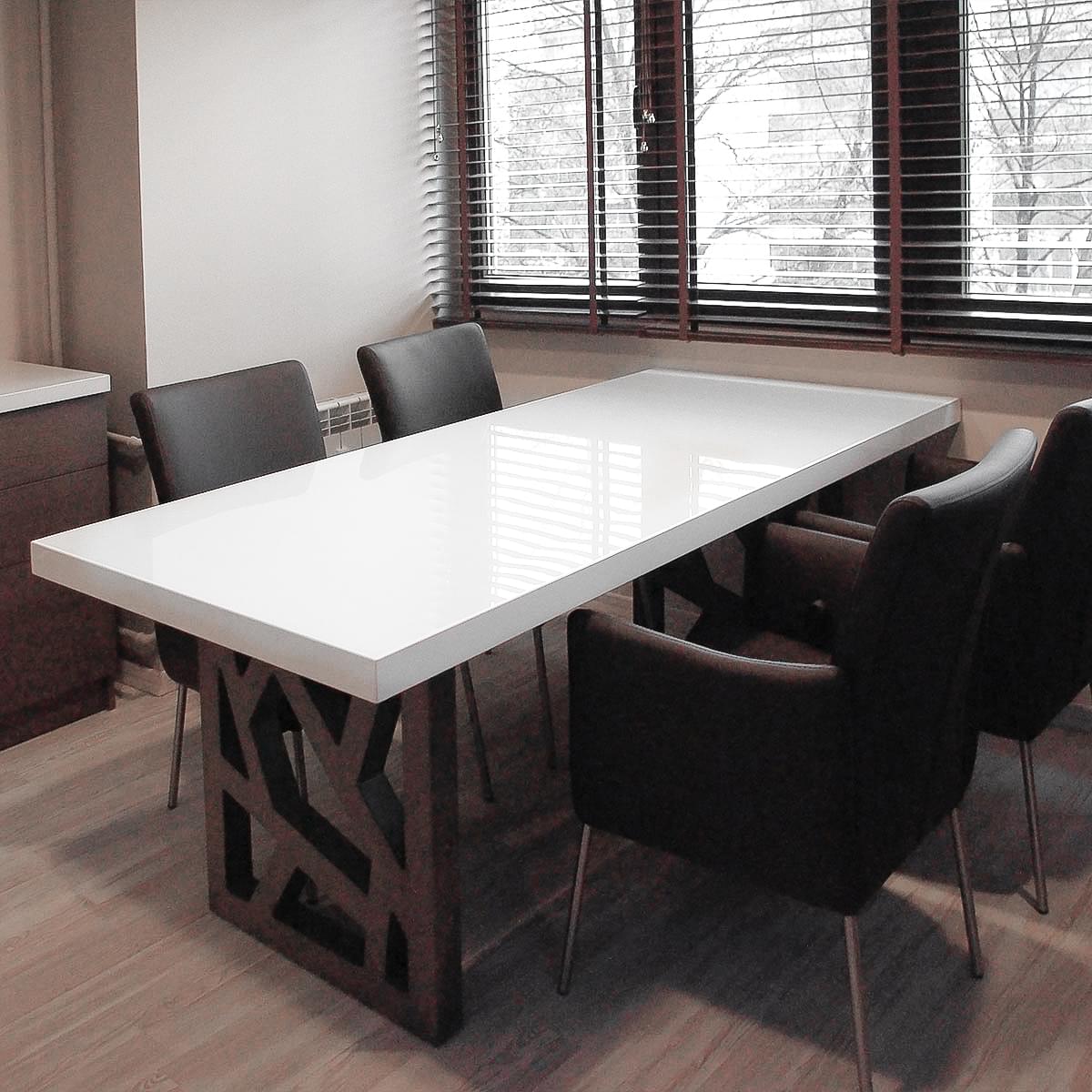 The bedroom has a clean design with simple forms. The accent in the interior is the upholstered headboard with an interesting shape. The corner deskis combined with a chest with asymmetrically placed drawers.